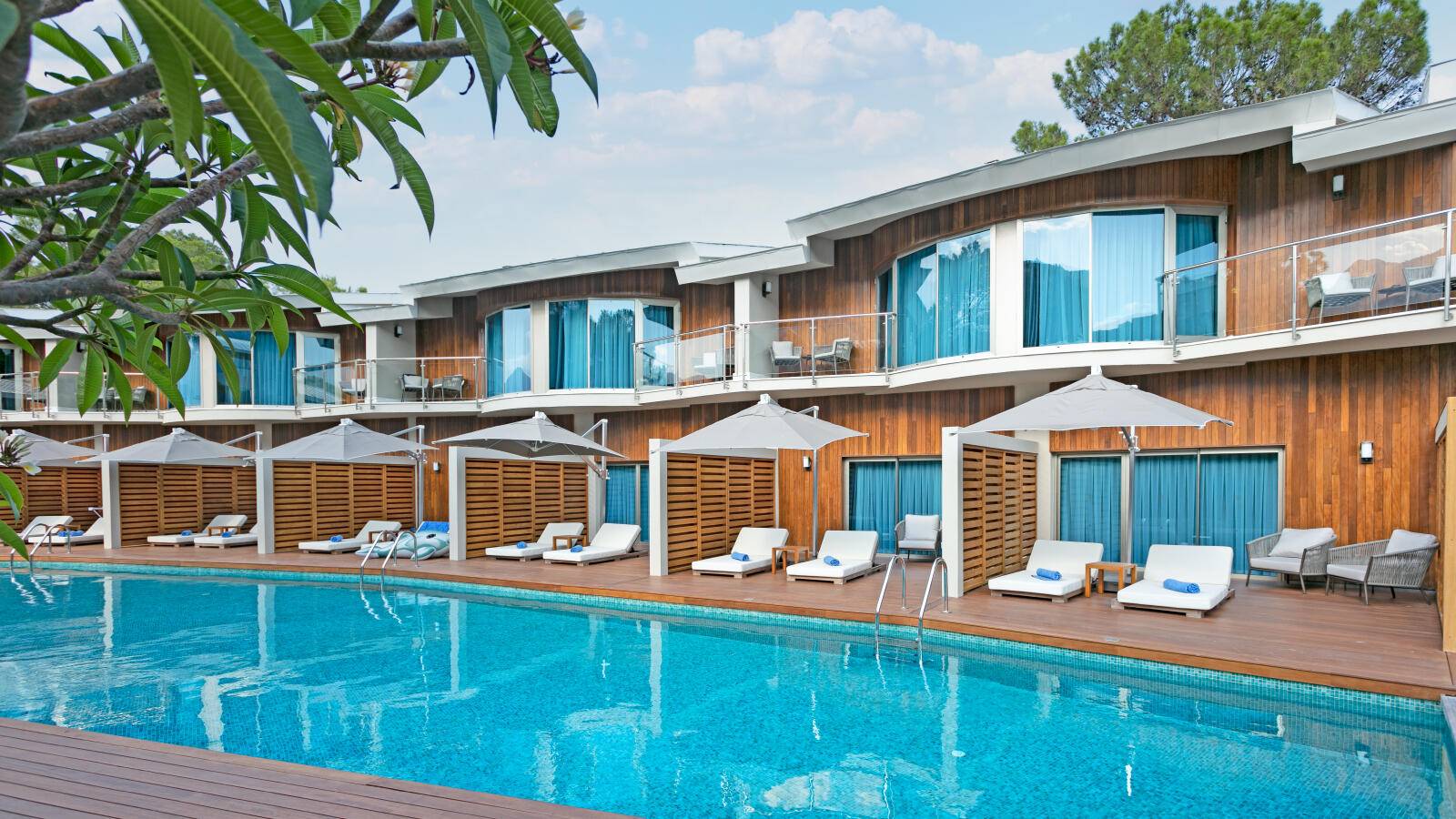 YOU ARE OUR INSPIRATION: RENOVATED RIXOS SUNGATE VILLAS
With its ultra-all-inclusive concept, villas offer unique opportunities and are waiting for you to savor every moment while having new experiences.
THE WORLD OF PRIVILEGE
• Round trip VIP airport transfer on arrival and departure (for stays of minimum 7 nights)
• Welcome service on arrival (fast check-in/check-out)
• VIP set-up service on arrival
• General butler service
• VIP baby set-up
• Master Class lessons by expert instructors (for stays of minimum 7 nights)
• Foot massage upon arrival (for stays of minimum 7 nights)
• World Class personal trainer (for stays of minimum 7 nights)
• Golf cart service
• 24-hour à la carte meal service to the room
• Access to the VIP area (Supreme Restaurant: breakfast, lunch, dinner, snacks)
• Daily fresh fruit service to the villa on request
• Pavilion service at the beach
• Privilege to use VIP pier
• Turndown service
• Laundry service (limited to cleaning and ironing only)*
• Reservation privilege at the À la carte restaurant
• Activities for kids
*All the facilities and amenities of Rixos Sungate are available according to the concept of the hotel.
* Some services may have been limited by the length of stay.
For more information call@rixos.com / +90 850 755 1 797