Kazakhstan is a country that imbues a sense of the exotic from ancient civilisations.  Conjuring images of the Silk Road and Nomadic tribesmen, this Central Asia country is bursting with diverse cultural heritage.
Today, Kazakhstan is more than miles of desert scrub.  Modern cities fuse futuristic architecture with legacy buildings, each giving a glimpse of the country that Kazakhstan was and is becoming.
Caspian sea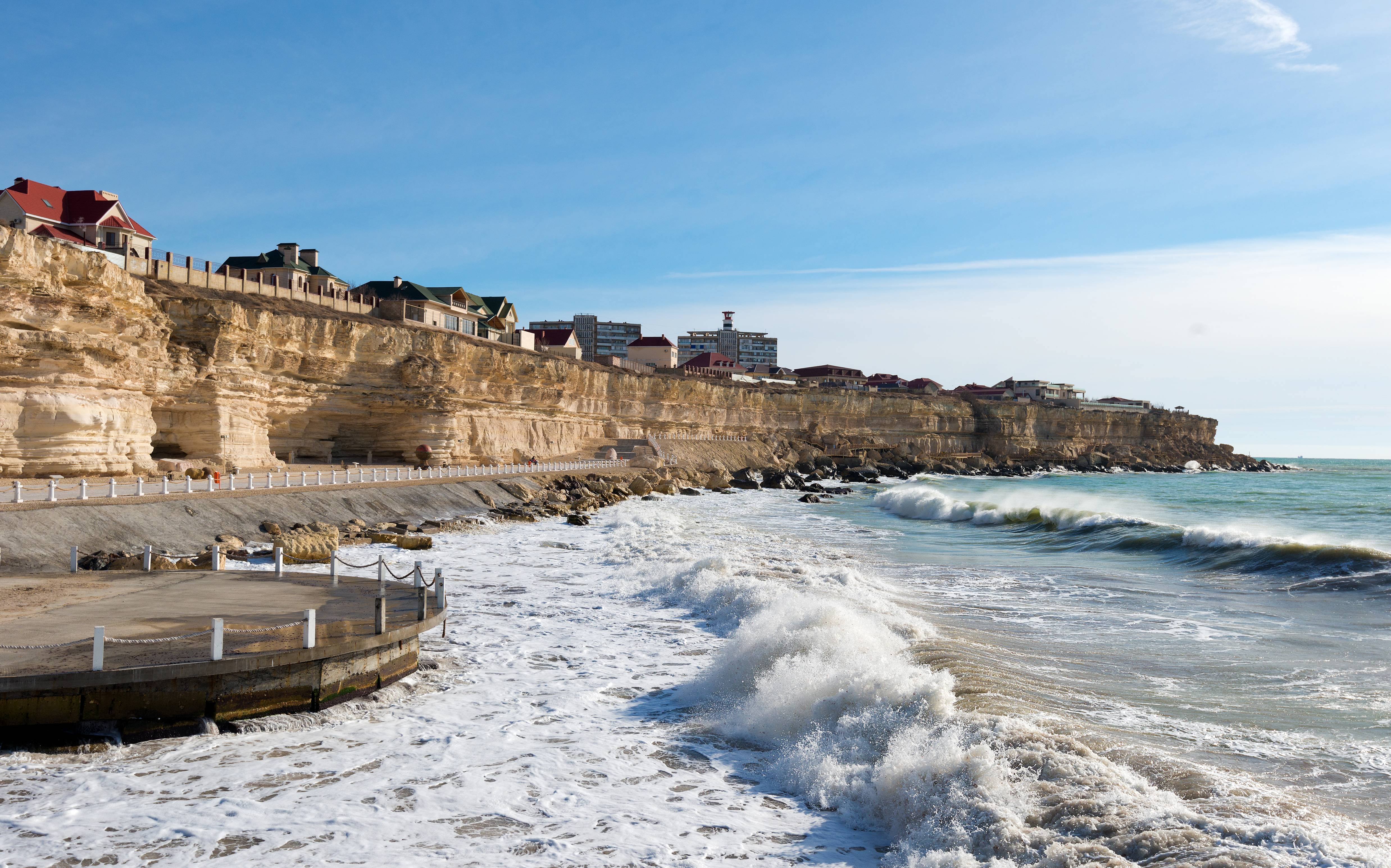 Meaning "white mountain" in Kazakh, Aktau takes its name from the majestic white cliffs that overlook the splendid Caspian Sea, a vast, landlocked sea surrounded by beautiful nature with rich and diverse flora and fauna.
Resting on the eastern shore, Aktau offers a mesmerising blend of a modern city with traditional Kazakh culture and customs. Here, visitors can stroll through the city and marvel at the architecture, leafy avenues and green spaces.
Beyond the city, activities abound with hunting and fishing, rafting and kiting and hiking all taking advantage of the awe-inspiring, ever-changing; landscape, sea, mountains, plateaus and steppes. For a quieter pace, the beautiful beaches are perfect for basking in the sunshine or for true indulgence, the healing qualities of the mud and geothermal mineral springs found on the shores of the Caspian Sea create a natural, outdoor spa.
Rixos Water World Aktau is the first and only five-star luxury resort hotel with "All Inclusive All Exclusive" concept in Kazakhstan. The luxurious hotel is located on the picturesque coast of the Caspian Sea with the marvelous sandy beach and crystal clear azure water. Unique family resort is located 20 km km from Aktau City and immerses guests in an atmosphere of unforgettable beach holidays. A pure luxury haven with quintessentially essence of Turkish hospitality and Kazakh culture.
Borovoe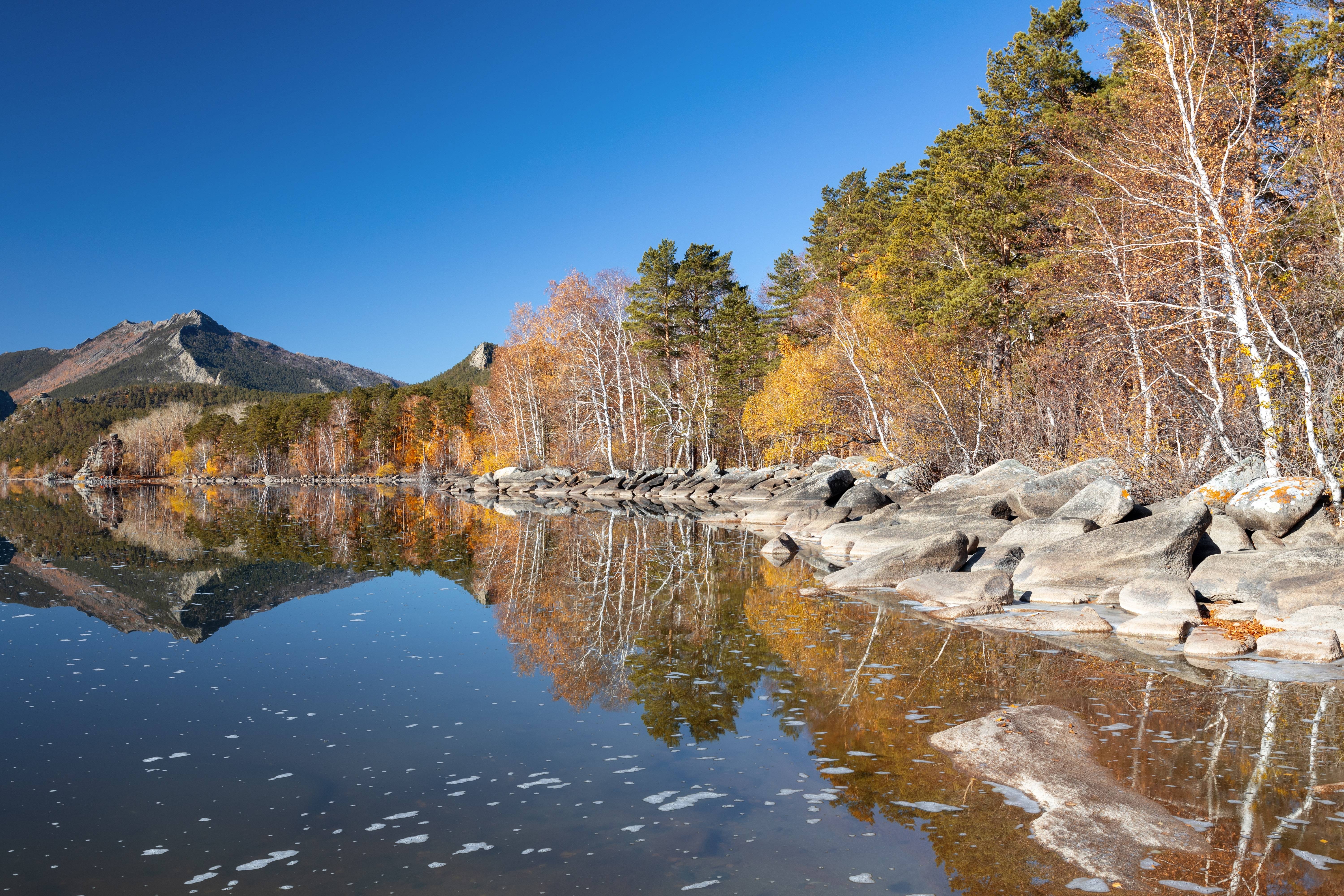 Travel into the countryside, and you will find tulips stretching across the steppe and clear blue lakes in the mountains.
Lake Borovoe has a distinctly alpine feel and offers visitors a wealth of activities in spectacular natural surroundings. During the summer months, you have hike amongst the lush green meadows and enjoy watersports on the crystal clear lake.  
Lake Borove is an outdoor paradise for active families.  During the winter months, the varied terrain allows for winter sports, skiing and snowshoeing.  Visitors flock here for the clean air, picturesque views and the unique rock formations.
Surrounded by the pine trees of the Borovoe National Park and located on Shchuchye Lake, a stay at Rixos Borovoe feels like heaven. At the heart of nature in this breathtakingly beautiful region, the air scented with pine is clean and fresh. The lake provides a stunning backdrop for many of the activities that take place at Rixos Borovoe, including fishing and open-air yoga. For those seeking an active holiday, the lush landscape offers beautiful hiking trails while the hotel has tennis courts and even a football pitch for those looking to improve their game. Borovoe Village and Borovoe Train Station are 9.3 miles from Rixos Borovoe Hotel. Astana International Airport is 178.3 miles away.
Nur Sultan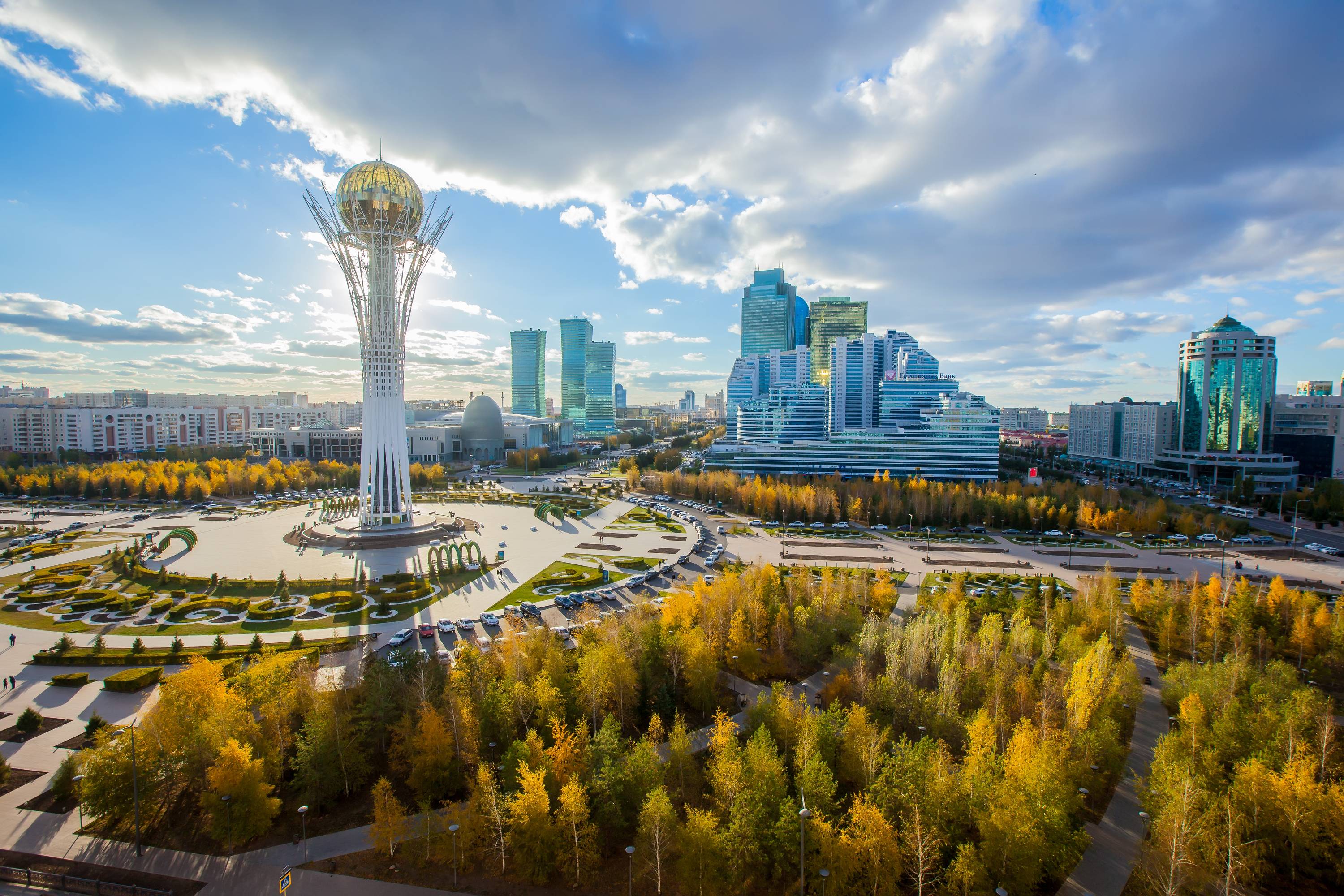 Nur Sultan is the capital of Kazakstan, renamed from Astana in 2019 to honour the departing Kazakh president, Nursultan Nazarbayev.
Nur Sultan is a city of juxtapositions with its architectural, creating a gleaming city that is visually impressive with many monuments and museums dedicated to the fascinating history of the country.  These include The Museum of the Republic of Kazakstan, the Palace of Peace and Reconciliation and Bayterek Monument.  
Trendy cafes, evening nightspots and international restaurants create a vibrant atmosphere along with the incredible tent like Khan Shatyr shopping mall with more than 200 shops, restaurants and a cinema, designed by Norman Foster architects. 
Rixos President Astana offers a supremely luxurious holiday experience with its superior quality and excellence in the capital of Kazakhstan. Rixos President Astana is located in the new administrative and business centre of Kazakhstan's capital city close to the Bayterek Tower. A city of futuristic architecture, Astana is a modern city with malls, a singing fountain and several examples of spectacular contemporary architecture designed by globally renowned architects. With its central location and superb facilities, the Rixos President Astana promises an excellent holiday experience with everything you would expect from Rixos luxury; a Rixos spa, excellent quality restaurants & bars and the perfect organisation of meetings and events.
Almaty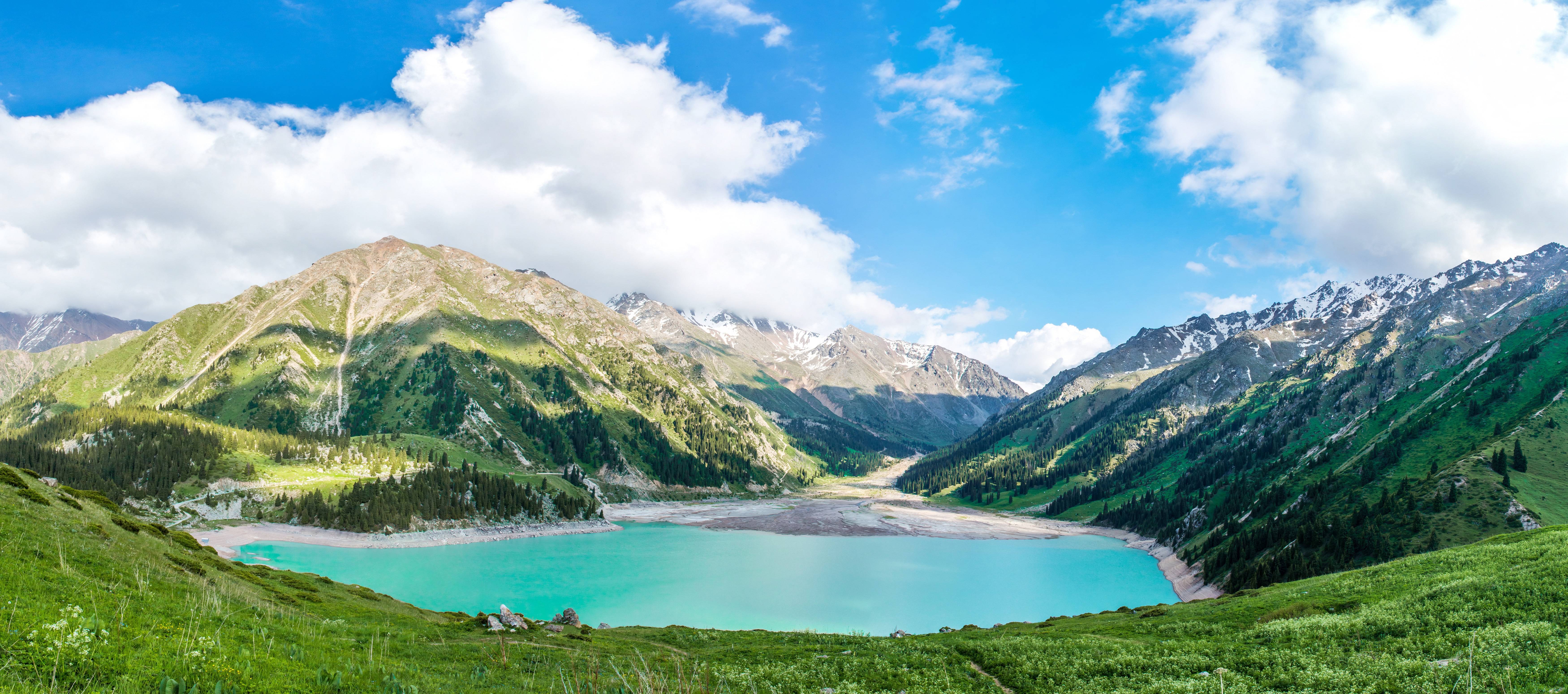 Almaty is a cosmopolitan city located in the mountainous area of southern Kazakstan.  
The commercial and cultural centre of Kazakhstan, there is no shortage of things to see and do. City tours take in beautiful sights such as the Zenkov Cathedral and Panfilov Park. Kok Tobe Hill is a lovely spot high above the city.  Reached via funicular, here you can watch the sunset over the cityscape.  
As well as the restaurants and bars, you can indulge in authentic Kazak cuisine by stopping by the Green Bazaar.  This central market in Almaty is bursting with fresh vegetables and fruit. You can try local delicacies or buy fragrant spices to recreate authentic recipes at home.  
During the winter months, you can head to the mountains.  Here you can look forward to 44 kilometres of slopes, where 17 ski lifts serve the ski resorts. 
The Rixos Almaty Hotel is a luxurious and elegant five-star hotel in Central Asia, in a perfect location on the corner of the Kabanbai Batyr and Seifullin streets in the heart of leafy Almaty. A spectacular city, although no longer the capital of Kazakhstan, it is clear the cultural and heritage centre of the country is here. Museums, parks, coffee shops and restaurants are all plentiful. The city is a haven for those seeking a cultural holiday against the backdrop of stunning scenery and fabulous architecture. The Rixos Almaty Hotel is a unique combination of cosy accommodation with perfect service, traditional hospitality and individual attention to every guest. With 235 elegantly furnished rooms, Rixos Almaty is the ideal home for both leisure and business travellers.
Shymkent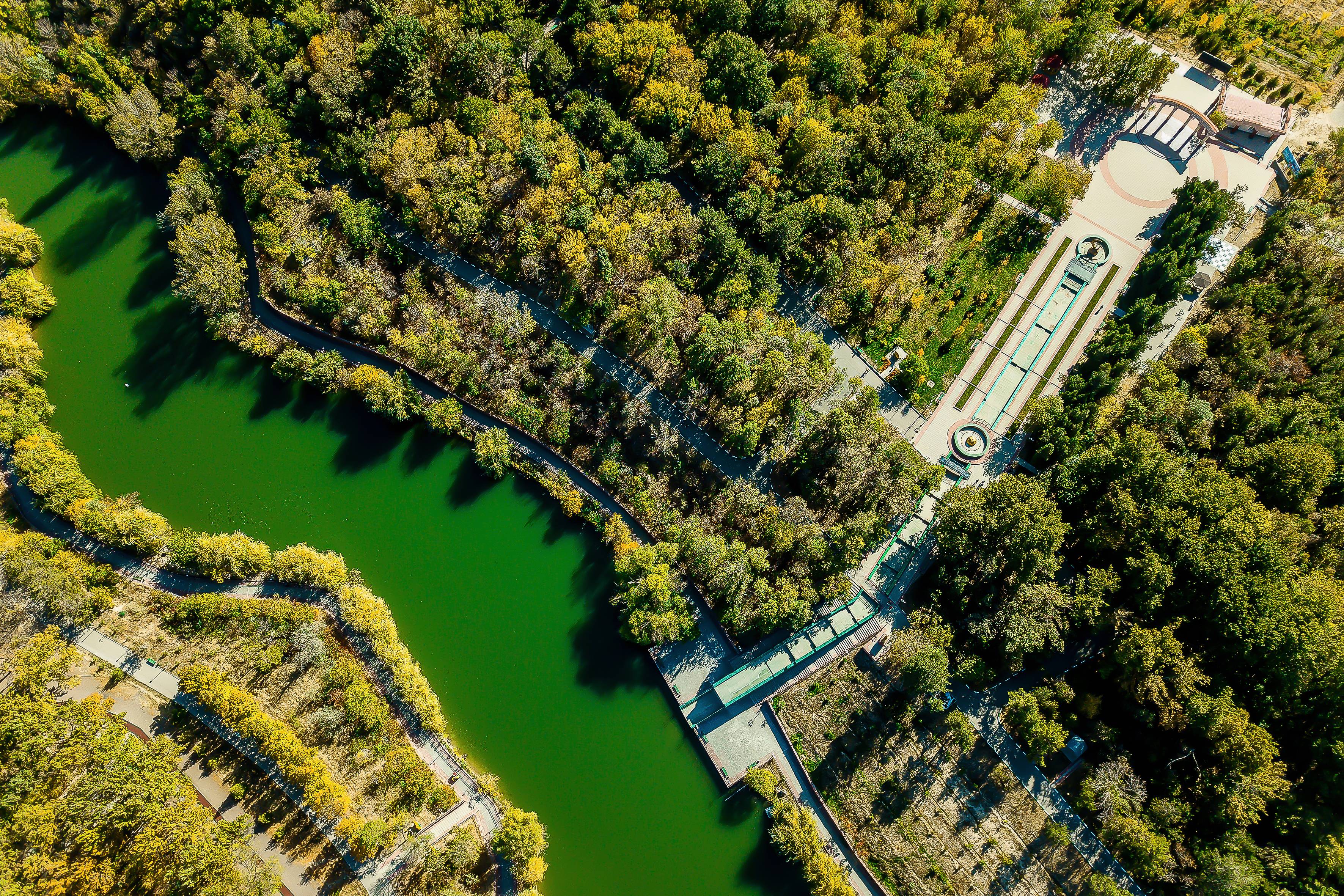 Shymkent was founded in the twelfth century as a caravanserai to protect a nearby Silk Road trade town.  Today the main city has bustling bazaars and a lively downtown.  There are parks and museums, including Independence Park and Central Park and the small but fascinating Museum of Victims of Political Repression.  The Koshkar Ata river starts in Shymkent.  For locals, this is a spiritual place, and the waters are believed to have healing properties.  Across the river, you will find a quiet, village-like area of wooden houses with a reminder of old Shymkent.
Rixos Khadisha Shymkent offers its guests unrivalled opulence in Shymkent, a vibrant city in Southern Kazakhstan with bustling bazaars and a lively downtown scene. Located directly on the historic Silk Road, the hotel is an excellent destination for business or leisure stay. A city with a colourful history shared with many of its neighbours, including Uzbekistan, Russia and Mongolia. Today the town is modern by design and thriving. It is known as a centre for oil trade and also for brewing two of Kazakhstan's best beers, Shymkentskoe Pivo and the Bavarian-style microbrew Sigma. Luxury guestrooms, exquisite dining and a superb spa, ensure any stay at Rixos Khadisha Shymkent is indulgent.

The first international five-star hotel Rixos Turkistan is located in the very heart of the ancient city Turkistan and offers variety of rooms in Turkistan region. The hotel has 121 spacious guest rooms, decorated in a modern style with modern technology that is best suited for long-staying guests. Variety of rooms with different sizes and interior design features its modern style and reflects rich architectural heritage. True hospitality and impeccable service at the hotel Rixos Turkistan will make your stay special and memorable.