Qatar conjures up images of gleaming skyscrapers and its magnificent Corniche, jutting out into the glistening waters of the Arabian Gulf. Spectacular and sophisticated, visitors to this tiny peninsular country quickly find this contemporary destination is rooted in heritage and tradition. Qatar is where the past seamlessly blends with the future, allowing travellers to enjoy authentic hospitality filled with adventure and sports, art and culture and everything in between.
Doha


Futuristic skyscrapers dominate the Doha skyline. This luminescent city gleams in the year-round sunshine, framed by the warm waters of the Arabian Gulf and undulating, windswept dunes.

Despite its modern appearance, Doha is a city steeped in history and culture. It is home to exceptional museums and galleries celebrating Islamic Art and its rich heritage. Each museum is a work of art, showcasing exquisite architecture.

The Corniche brings sunseekers to the beach, offering visitors golden sand, warm turquoise waters and dazzling views of super yachts moored in the marina. Away from the beach, there are restaurants and cafes, cinemas and arcades, live entertainment, and even indoor ski slopes. Shopping abounds with a vast array of international high street and luxury brands. For a more authentic experience, the souk offers traditional delights displaying local craftmanship.
Rixos Gulf Doha is the first luxury and true All-Inclusive All-Exclusive beach resort situated in the heart of Doha. Our guests will be stunned by the panoramic views of the azure waters of the Arabian sea and Qatar's iconic skyscrapers, the glittering skyline of Doha. The hotel has a prime location, just a short distance from Hamad International Airport and Qatar's popular touristic destinations and entertainment districts. Rixos Gulf Doha is situated in the iconic building established in 1973 as Qatar s first 5-Star hotel which is considered to be part of country s history and the cornerstone of the hospitality industry. This new venture reimagines the property with luxurious offerings under the Rixos All-Inclusive concept, wherein guests will embark on a memorable journey abounding with delectable food and premium beverages, engaging entertainment, stimulating sports and kid's activities, and immersive spa experiences.
Qetaifan Island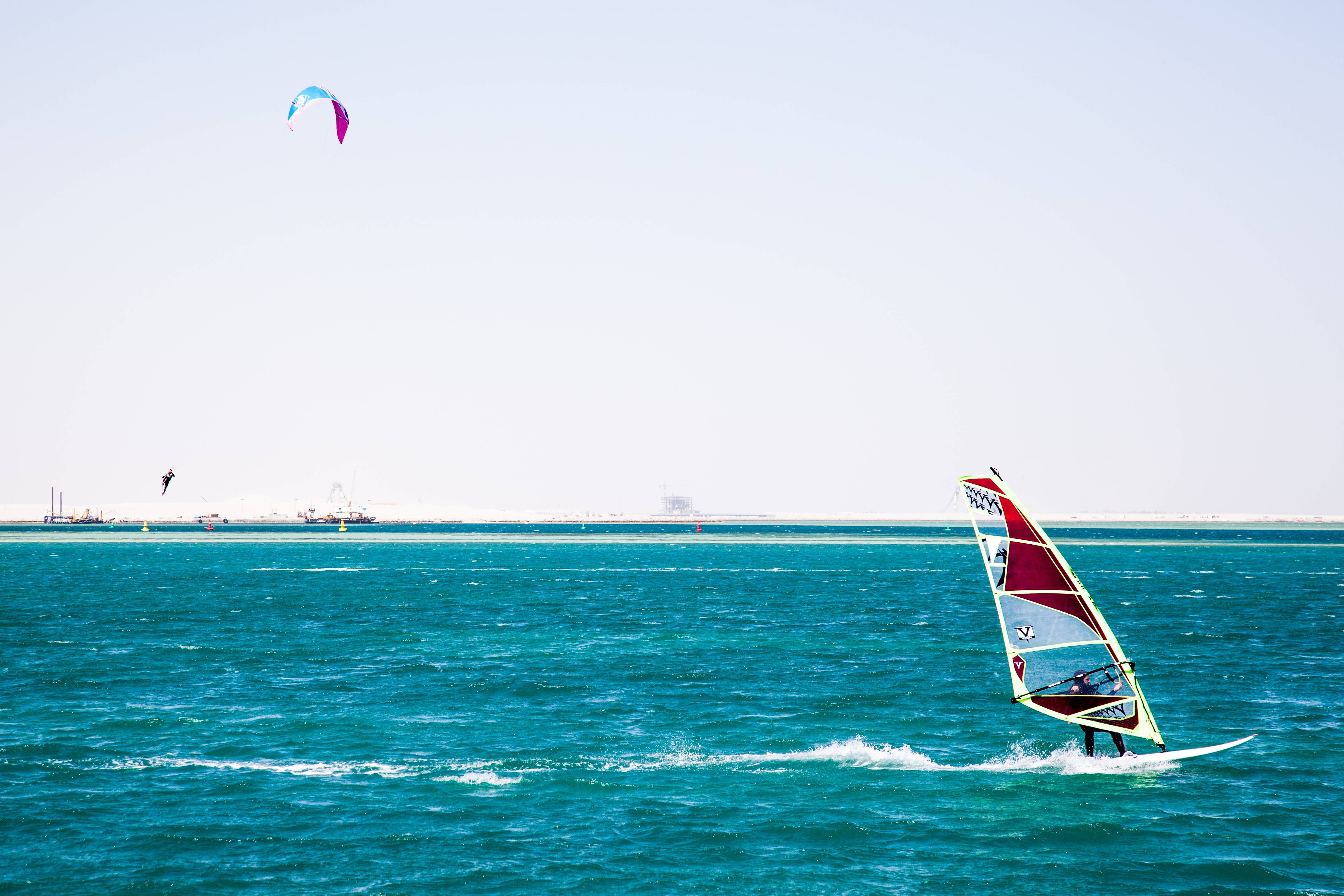 The Qetaifan Islands are the crown jewels of Lusail, with exceptional panoramic views out to sea, beyond the pristine beaches. Set to become an iconic destination, the islands are a haven away from the bustling city, offering privacy and exclusivity with some of the finest parks in Qatar.

The islands boast everything needed for a luxury holiday, including fabulous boutique shopping and an abundance of stylish restaurants and cafes.

The islands enjoy year-round sunshine thanks to the desert climate, making them the perfect destination for outdoor activities, of which there is no shortage of high-octane fun.