Spanning two continents and centuries of history, Turkey is a stunning destination.  Empires of the Byzantine, Ottoman, Roman and Persian have each influenced this intriguing country, from its culture to its cuisine.
Offering visitors everything from ancient ruins to sunny stretches of sandy beaches, it is little wonder that Turkey is such a popular holiday destination.
Istanbul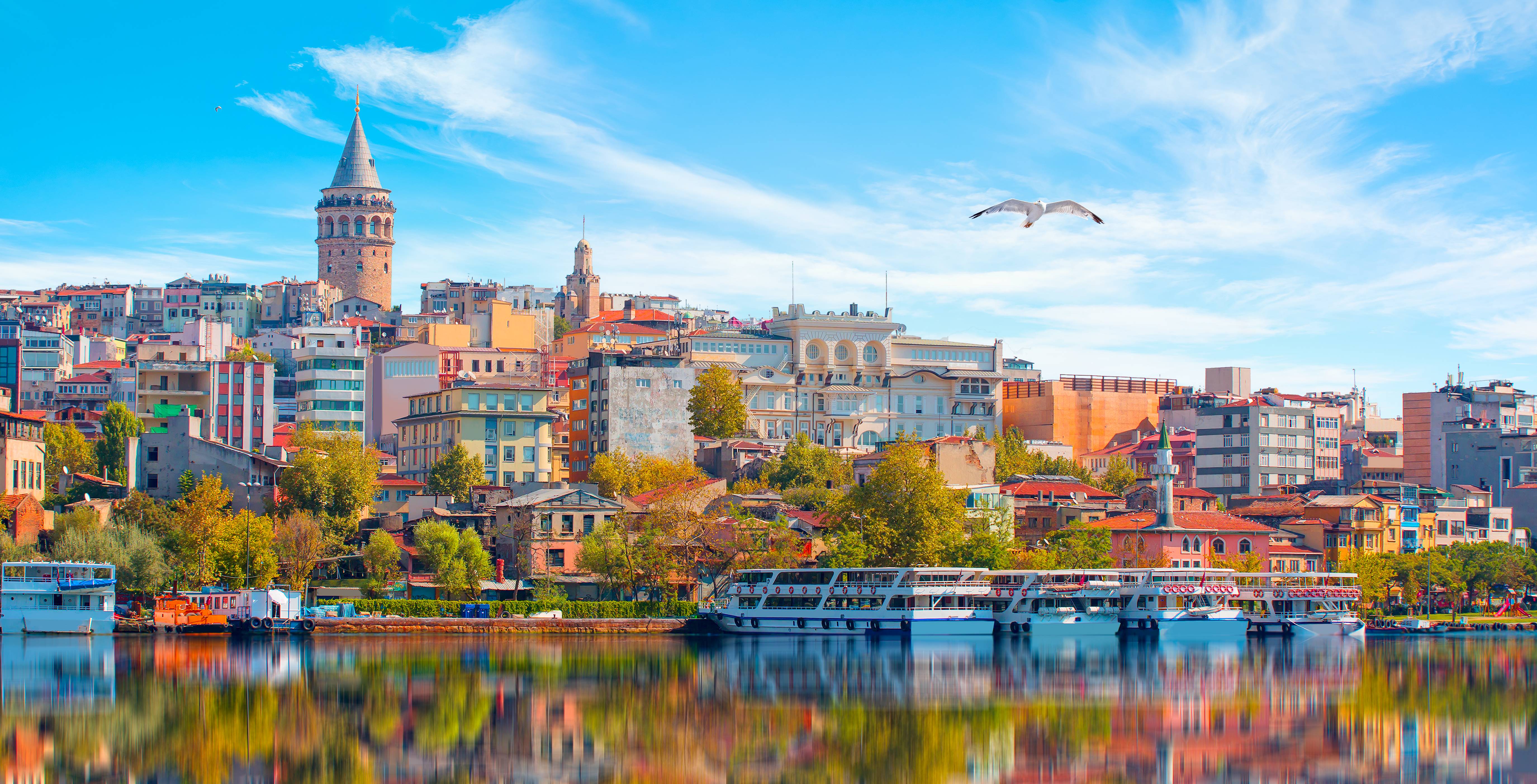 Istanbul is a city of two halves and many characters.  The Bosphorus river flows through it, separating the romance of Europe from the gateway to Asia. Still, this magnificent city is far more than simply East meets West. 
You will find traditional quarters where little has changed and where the history of a city that has borne witness to empires that have risen and fallen for centuries is evident.  You will also find a modern city with sparkling new architecture, bringing a fresh perspective to this cultural gem.  These juxtapositions, old and new, East and West, allow Istanbul to be something for everyone, quite effortlessly. 
Art, culture, food, history, clubs and shopping, this vibrant city oozes with highlights that couldn't fail to be on every traveller's must-visit list.
Located in the lively district of Beyoglu, Rixos Pera Istanbul is close to Taksim Square, the Galata Tower and the iconic Istiklal Avenue. Stylish and cosmopolitan, Pera has a vibrant art scene with the Museum of Modern Art and the Pera Museum close to the hotel. A haven for restaurants, bars, pubs and clubs, Pera is also famed for its spirited nightlife. Rixos Pera Istanbul is the perfect choice for anyone seeking the immerse themselves in Istanbul's culture. The Rixos Pera Istanbul reflects the unique characteristics of the Pera district in its design. The architecture prevalent in Pera carries the attributes of all the historical periods of Istanbul since the 16th century. This style can be seen throughout the hotel from its stunning lobby to its elegant and stylish guestrooms and suites. Embodying the Turkish hospitality for Rixos is famed the hotel offers dining and wellness programs that reflect its Turkish origins and traditions as well as its links to the East and West. Rixos Pera Istanbul sits on the European side of Istanbul, where the Occident meets the Orient and brings the best of both to Istanbul.
Turkish Riviera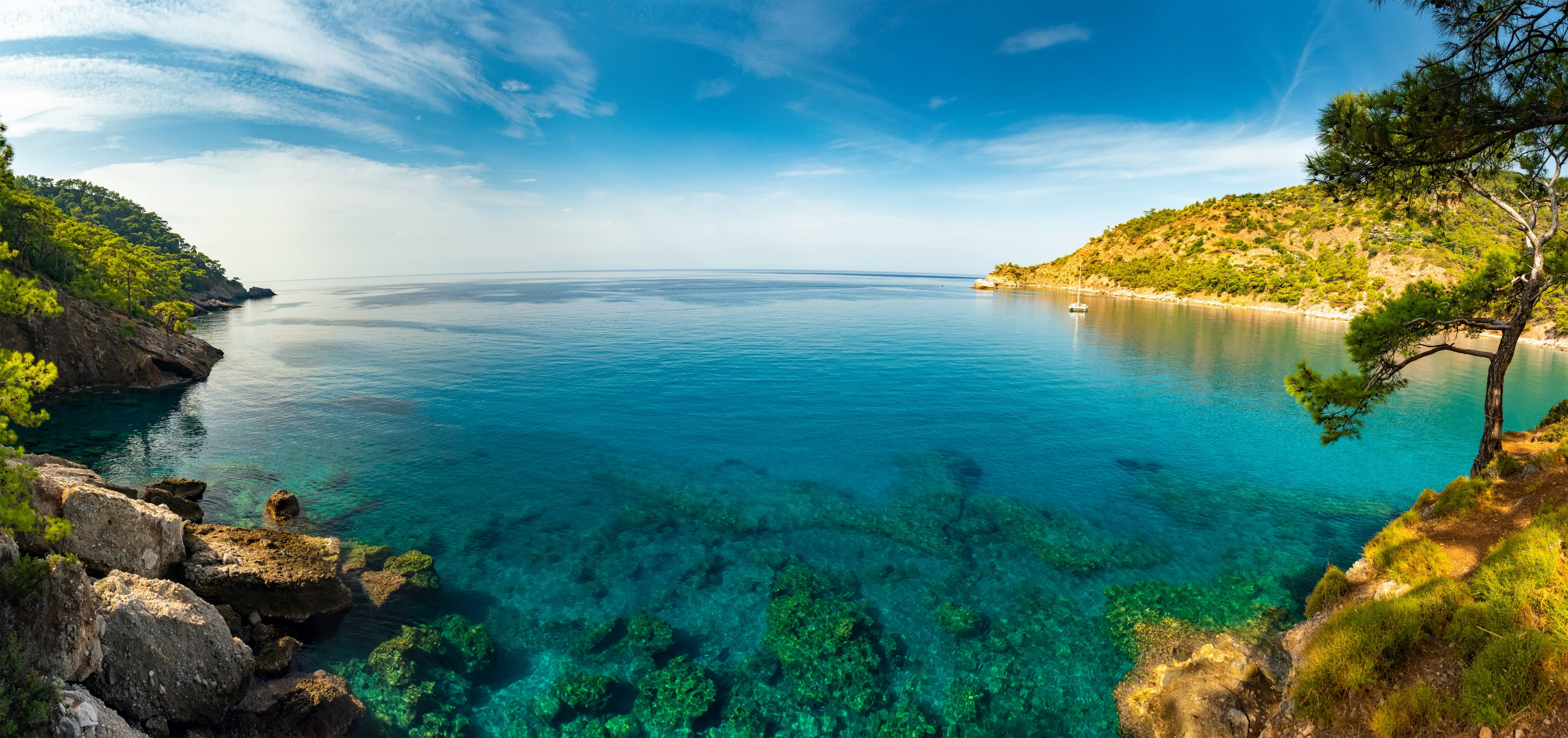 Dotted along the coastline of Turkey are gems like Kemer, Beldibi and Belek.  Beautiful seaside resorts overlook glistening azure blue waters with dramatic backdrops of lush green forests, national parks and mountains.
The Turkish Riviera is known as the Turquoise Coast for a good reason.  This sublime stretch of coastline is one of the most popular tourist regions in Turkey.  Here the white sand beaches meet the warm, turquoise waters of the Mediterranean Sea.
Antalya is the vibrant centre of the region.  This historic city offers many shopping streets and promenades. Hadrian's Gate on the Atatürk Caddesi is the only preserved gate to the ancient city of Antalya. It provides a dramatic entrance to a town full of treasures.  Twelve kilometres outside of Antalya are the Düden waterfalls.  This natural spectacle is at the heart of one of Turkey's many national parks.
Rixos Premium Belek is set amongst pine on the Mediterranean coast. Belek's immense sandy beaches and magnificent landscape make it a destination full of natural beauty. It is located in the middle of historical, cultural, and natural beauties with proximity to the Taurus Mountains, national parks, and archaeological sites. Rixos Premium Belek does not only offer a luxury vacation for you and your loved ones, but it also provides a unique vacation culture and extraordinary rituals thanks to its eye-catching blue sea, fascinating nature, beach, chefs and delicacies creating a gastronomic culture, sparkling entertainment, a game culture that turns learning into discovery, and a sports culture that turns movement into motivation. Offering a holiday culture that you will be a part of, Rixos Premium Belek is waiting for you at 50 kilometers from Antalya city center, 40 kilometers from Antalya International Airport and only 5 kilometers from Belek city center.

Club Privé By Rixos Belek

Nestled within the pine and on the shores of the Mediterranean coast is Club Privé By Rixos Belek. Belek's beautiful scenery creates a destination full of natural beauty on the Turkish Riviera. Surrounded by magnificent gardens, the contrast of the cerulean blue waters and the lush green gardens creates a splendid resort. Club Privé By Rixos Belek offers the All Inclusive – All Exclusive experience. Secluded away from the main resort within its own gated, private gardens, the villas boast private pools, tranquil terraces and a host of exclusive privileges available only to Club Privé By Rixos Belek guests. The Club Privé By Rixos Belek Butlers ensure no detail of your stay goes unchecked. Private pavilions on the endless sandy beach make for lazy days. The Privé Concierge is on hand to make any necessary arrangements, including private yacht hire if you wish to venture along the coast. You could seek out secluded sandy coves with a picnic lunch prepared by our culinary team, or celebrate a milestone birthday on board, arranged by our events team. Staying at the Rixos Premium Belek offers more than the perfect accommodation: a beautiful kilometre long beach, delicious food and superior service, restaurants with luxurious buffets, pools, world-class entertainment all await for your ultimate holiday experience at the Rixos Premium Belek. Club Privé By Rixos Belek is located 40 kilometres from Antalya International Airport, and guests receive complimentary airport transfers. The property is also 50 kilometres from Antalya city centre, and 5 kilometres from Belek city centre.

Every morning at sunrise, the silhouette of Tahtali, which is the most magnificent peak of Taurus Mountains, reflects on Rixos Premium Tekirova facing the serene waters of Mediterranean. Offering an unforgettable vacation for its guests with a sense of luxury service nested in nature, Rixos Premium Tekirova is located under this silhouette and right next to Phaselis, the harbor city of Land of the Light, Lycia. Rixos Premium Tekirova creates a mystical and mythological ambiance in a quiet bay surrounded with red pine trees in the Olympos - Bey Mountains Coastal National Park by blending comfort, convenience and privileges. Rixos Premium Tekirova offers 24 hours full of activities for all ages from the youngest member of the family to the oldest, with its motto "Happy Child, Happy Family", and also highlights healthy life. Our hotel supports the increase and preservation of the quality of life of its guests, while enabling those who want to stay active during their holidays to motivate themselves with body and soul regeneration.

The Land of Legends Kingdom

The Kingdom Hotel offers comfort, entertainment and relaxation under one roof with its lively and colorful interior design, 401 magical rooms specially designed for kids, exquisitely designed suites, award-winning SPA, private fitness studio, Turkish bath, swimming pool and stylish restaurants, bars and pubs. The hotel has 380 Deluxe rooms, 145 of which are connecting rooms, 20 Suites and 1 Kingdom Suite, offering guests a unique holiday atmosphere. All rooms at the hotel open a magical door to guests to live their own legend. If you wish, you can enjoy an unforgettable experience at Anjana Spa that offers a perfect setting with holistic therapies and massage treatments, whilst your children have fun in the world's largest children's bar and play area which is free for the guests of Kingdom Hotel. Also, you can add more flavor to your holiday with gourmet meals and drinks served at the Eternia Restaurant, the Nyssa Bar, Rue Des Legends and The Legends Pub, and enhance the pleasure of your stay by enjoying special activities and surprises that one can only find at the Kingdom Hotel.

Rixos Sungate enjoys an enviable position in the heart of nature. Located in Kemer on the Gulf of Antalya, the resort sits on the golden sands of its glorious private beach, affording a spectacular view of the azure blue Mediterranean. Offering all-inclusive luxury on the edge of the Olympus National Park, home to the Olympos Mountains, the resort also overlooks the Taurus Mountains. It is this stunning backdrop that inspires the extensive leisure facilities on offer. A Rixos Anjana Spa, 12 swimming pools and two aqua parks (including one just for children), a cinema, bowling alley, gym, tennis courts and a Rixy Kids Club for the youngest Rixos guests, are just some of the activities to join in with. The water beckons for many and from the beach guests can access two private piers and a marina. Rixos Sungate is at the centre of historical, cultural and natural beauties and ensures its guests enjoy these charms without needing to venture far. Authentic Turkish hospitality, a world-class entertainment programme and a journey of flavour combine to create this effortlessly luxurious resort.

Rixos Beldibi has an enviable position nestled in spectacular greenery and offering stunning views of the Mediterranean Sea. The coastal town of Beldibi is smaller than many on the Turkish Riviera, reflected in the more intimate setting at Rixos Beldibi. Known as the Turquoise coast, the clear warm waters and rugged scenery create a splendid backdrop for the resort and all it has to offer. The award-winning Anjana Spa, swimming pools, a water sports centre, a fitness centre, tennis courts and a Rixy Club for the youngest Rixos guests, are just some of the excellent facilities available. Authentic Turkish hospitality, spectacular live entertainment and the extraordinary dining experience for which Rixos is globally renowned make this a vibrant resort for families, friends and couples. For those who seek to venture beyond the resort, the area offers a host of fascinating cultural and natural treasures from hiking in the rugged Taurus mountains to visiting UNESCO World Heritage sites. Rixos Beldibi has an eco-friendly architectural style and all accommodation, recently renovated to offer supreme comfort, afford extraordinary views of the sea or the surrounding countryside. The resort has 187 rooms and suites with guests able to choose from luxurious standard rooms to family-friendly two-bedroom suites. For those wishing to enjoy the very finest accommodation, the resort boasts a spectacular four-bedroom Presidential Suite with the most exceptional views of the Mediterranean Sea. Rooms, Suites descriptions

Rixos Downtown Antalya offers guests a fabulous juxtaposition; an urban resort in the centre of Antalya where city and nature collide. With views over the Mediterranean Sea and the Taurus Mountains, the picturesque setting of the Rixos Downtown Antalya makes it a natural choice for anyone seeking rich and varied culture in a resort setting. From the yacht-filled harbour to Hadrian's Gate, a powerful reminder of Turkey's role in the creation of civilisation, it is easy to see the allure of Antalya. Clear blue skies, lush green mountains, and the sparkling sea create a colourful backdrop for activities within the resort or sightseeing beyond it. Rixos Downtown Antalya boasts excellent resort facilities in an urban setting. Enthusiasts who enjoy sports anytime anyplace will be happy at Rixos Downtown Antalya. With outdoor facilities, swimming pools, tennis courts, a fitness centre equipped with state-of-the-art equipment, there is a wide range of options.

Situated on the Mediterranean shores, Rixos Park Belek offers exclusive comfort and impeccable service. With its close location and shuttle service to The Land of Legends, guests of Rixos Park Belek will enjoy the unique opportunity of unlimited access to The Theme Park & Shopping Avenue.
Aegean Coast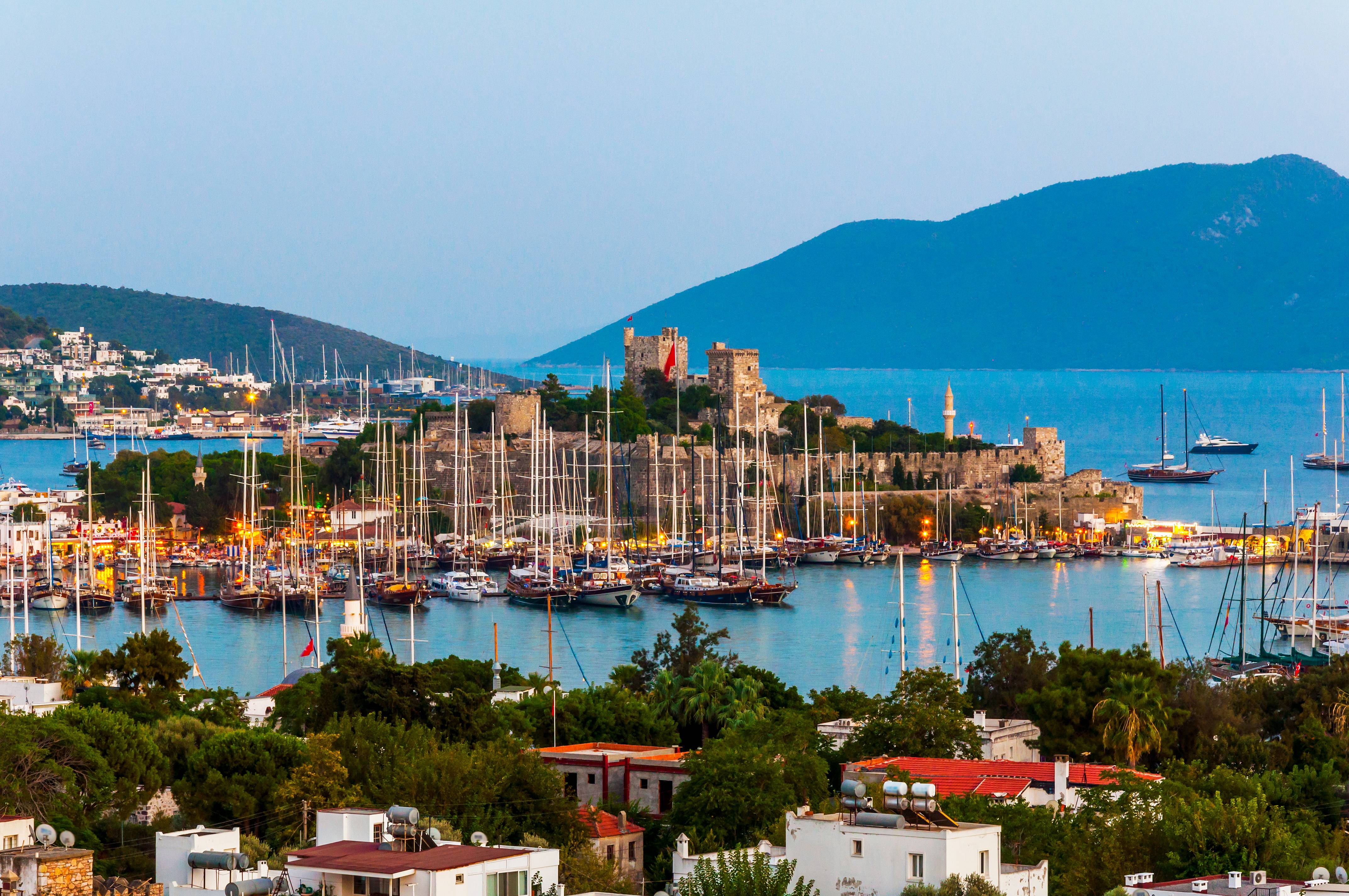 Another popular destination is the Aegean coast.  Shady olive groves and fig trees, pine forests and impressive rock formations nestle against the rugged coastline.  Here long sandy beaches, secluded coves and crystal clear waters and the equally dramatic natural surroundings of the national parks, allow for versatile holidays with so much to do. 
Bodrum, often referred to as Turkey's St. Tropez, is undoubtedly one of the most popular places in the Aegean sea. 
Jutting into the Aegean Sea, Bodrum is often referred to as Turkey's St Tropez for its French Riviera chic feel.  However, it embodies a far more exotic feel and an intrinsic charm that belies its heritage.  Marinas, bazaars, hammams and culture, make Bodrum an easygoing destination with so much to see and do.
Rixos Premium Bodrum offers activities galore, making it the perfect destination for revitalising mind, body and soul. Nestled between the sparkling turquoise waters of the Aegean sea and the stunning national parks of the Bodrum Peninsula, the hotel is a haven for sunseekers and watersport enthusiasts. Bodrum is a glamorous destination with magnificent beaches and lively nightlife. Our sophisticated hotel will spoil even the most discerning guest with luxurious accommodation, distinguished restaurants and world-class entertainment. Our renowned Turkish hospitality is evident from the moment of arrival, and Turkish traditions and touches can be found throughout the hotel with authentic Turkish cuisine and at the heart of the wellness facilities is the traditional Turkish bath.

Rixos Premium Göcek Adult Only

With its stunning location at the heart of the Göcek nature reserve, Rixos Premium Göcek offers a luxurious retreat overlooking the shimmering Aegean Sea, nestled between two marinas. Here you can spend a peaceful holiday under the pine trees, in a serene garden and on the secluded beach. Secret Beach can be reached in 5 minutes with a special speed motor from the facility. The hotel offers an all-inclusive all-inclusive concept combining exceptional restaurants and bars, top-class entertainment venues that also provide a variety of dining experiences and superb wellness and sports facilities. The villas, with an exclusive ambience of stylish elegance for a romantic retreat or exotic getaway, can be reached in five minutes by speedboat from the resort. Rixos Premium Göcek is suitable for guests from 13 years of age. Rixos Premium Göcek is located 700 metres from Göcek, 20 kilometres from Dalaman Airport, 28 kilometres from Fethiye and 100 kilometres from Mugla.

Club Privé By Rixos Gocek

Club Privé By Rixos Göcek is a secluded retreat within the luxurious Rixos Premium Göcek at the heart of the Göcek nature reserve. Club Privé By Rixos Göcek guests have the privilege of their own private resort with access to the full Rixos Premium Göcek resort. This stunning location overlooks the shimmering Aegean Sea, nestled between two marinas. Here you can relax amidst the natural beauty of pine forests, tranquil gardens and a sequestered private beach. The Club Privé By Rixos Göcek villas combine tranquillity and privacy with the All Inclusive – All Exclusive amenities of the Rixos Premium Göcek resort. Private pools, sun terraces, beach pavilions and VIP services await Club Privé By Rixos Göcek guests alongside exceptional restaurants and bars, the Exclusive Sports Club and the relaxing vibes of the Anjana Spa. The Club Privé By Rixos Göcek concierge and butlers are on hand to ensure your stay is seamless. The Club Privé By Rixos Göcek villas, with an exclusive ambience of stylish elegance for a romantic retreat or exotic getaway, can be reached in five minutes by speedboat from the resort. Rixos Premium Göcek is suitable for guests from 13 years of age. Club Privé by Rixos Göcek is located 20 kilometres from Dalaman Airport, and guests receive complimentary airport transfers. The property is also 700 metres from Göcek, 28 kilometres from Fethiye and 100 kilometres from Muğla.