Overview
Rixos Khadisha Shymkent offers its guests unrivalled opulence in Shymkent, a vibrant city in Southern Kazakhstan with bustling bazaars and a lively downtown scene. Located directly on the historic Silk Road, the hotel is an excellent destination for business or leisure stay. A city with a colourful history shared with many of its neighbours, including Uzbekistan, Russia and Mongolia. Today the town is modern by design and thriving. It is known as a centre for oil trade and also for brewing two of Kazakhstan's best beers, Shymkentskoe Pivo and the Bavarian-style microbrew Sigma. Luxury guestrooms, exquisite dining and a superb spa, ensure any stay at Rixos Khadisha Shymkent is indulgent.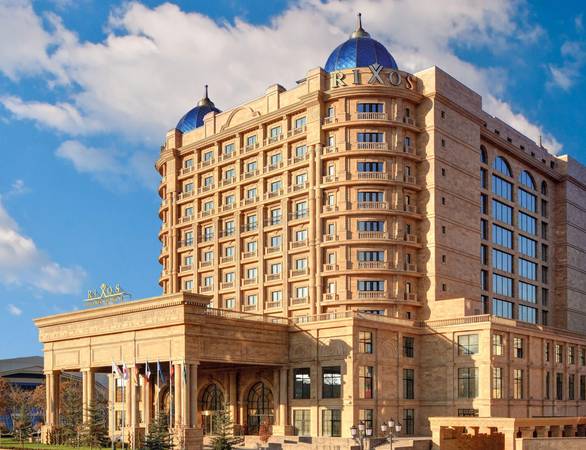 17 Zheltoksan Str
KAZAKHSTAN, SHYMKENT
Abundant Flavours
Rixos Khadisha Shymkent blends local tastes and world cuisines with culinary art and exquisite flavours offering an open buffet and à la carte service alongside fine wines and fabulous conversation at the bar.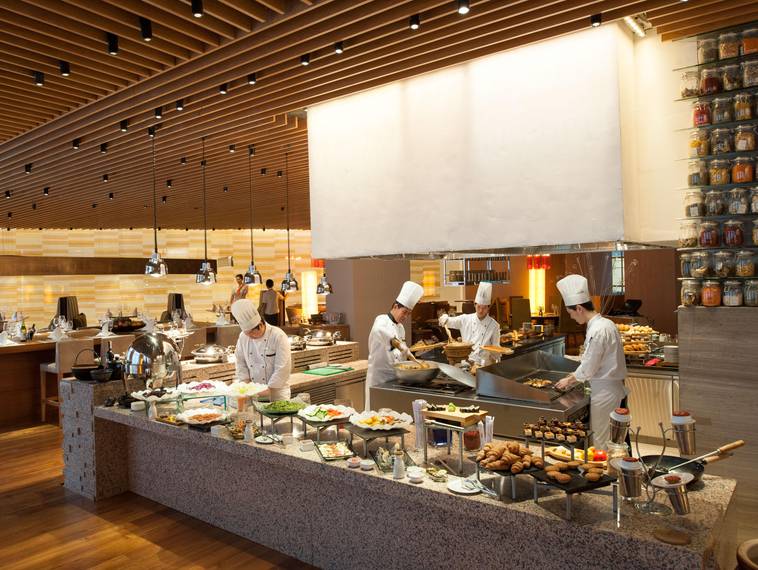 Rixos Khadisha Shymkent blends local tastes and world cuisines with culinary art and exquisite flavours offering an open buffet and à la carte service alongside fine wines and fabulous conversation at the bar.
Rooms & Suites
Rooms
(1 type)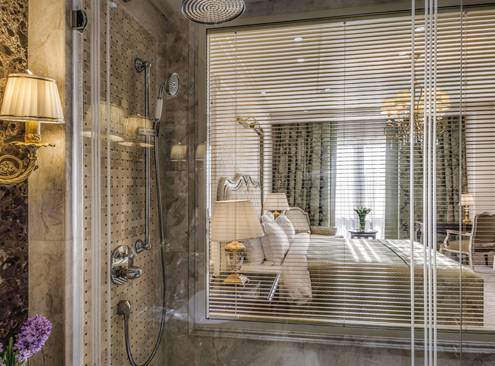 Superior King Room
The 35 m² superior room designed with stylish aesthetics offers generous comfort in a spacious living area. It features high speed internet access and a desk for your business requirements.
Suites
(5 types)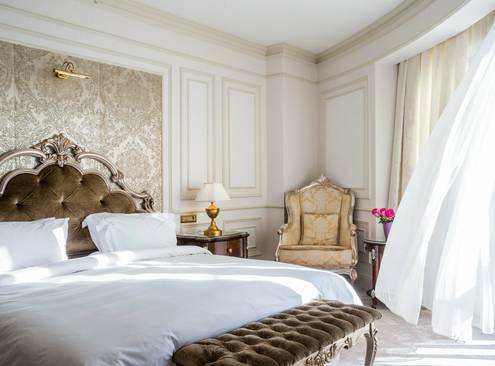 Junior Suite
The 60 m² large Junior Suite is an ideal option for couple looking for comfort and convenience during their holidays. The Junior Suite has been precisely designed to be a home away from home.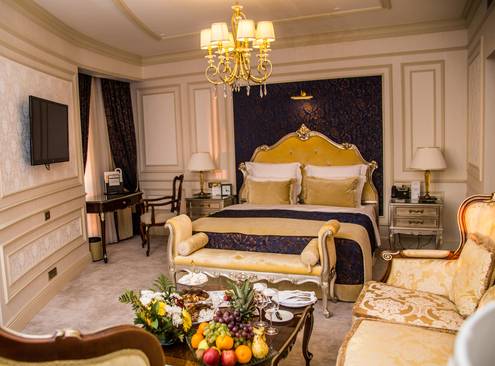 Family Suite
The 93 m² large Family Suite is an ideal option for families looking for comfort and convenience during their holidays. The Family Suite has been precisely designed to be a home away from home.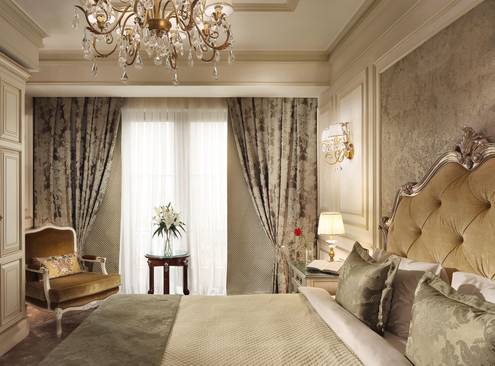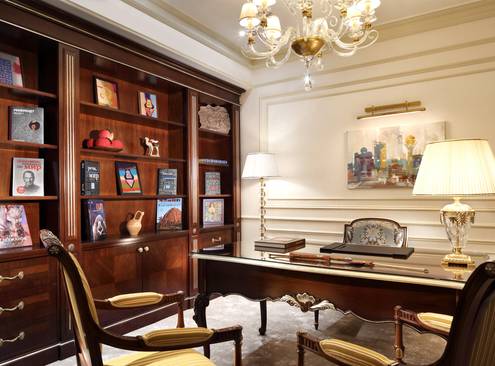 Luxury Suite
Step into top notch luxury and comfort in the 172 m² Luxury Suite. On the backdrop of the beautiful city, the generous living space and the tasteful decoration promise a lavish holiday experience.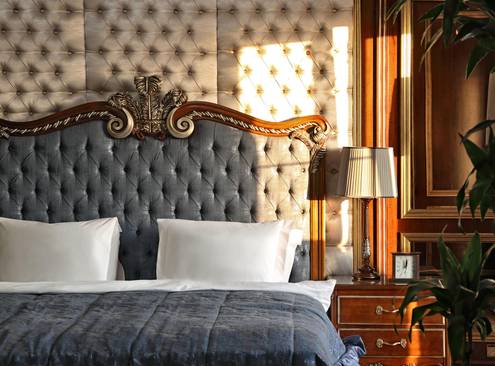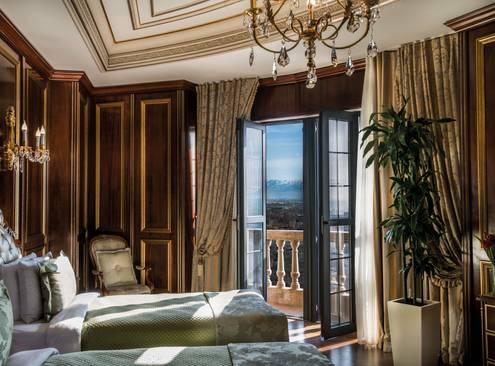 Royal Suite
On a spacious 321 m² area, the Royal Suite offers comfort, convenience and luxury for an unforgettable holiday experience. With a panoramic city view and a mesmerising design, open the door to an exciting holiday.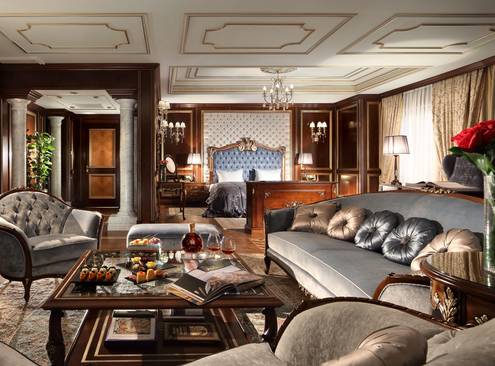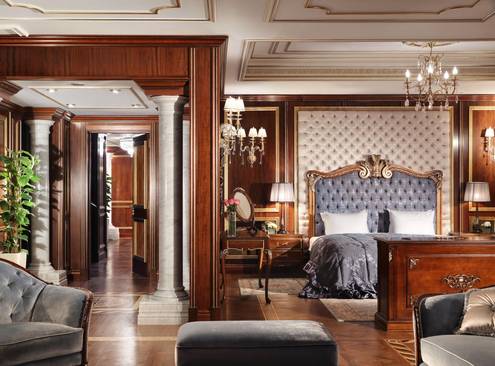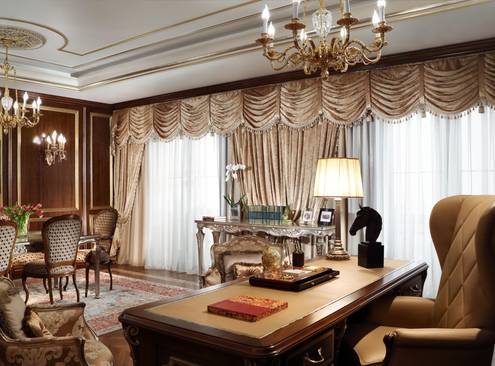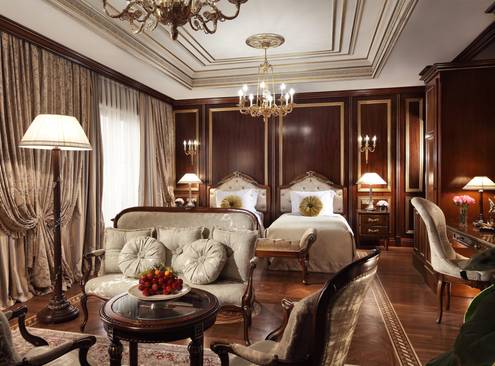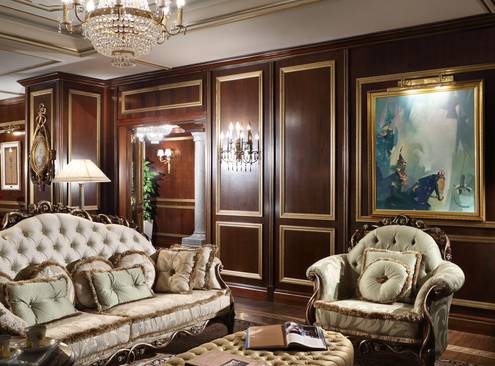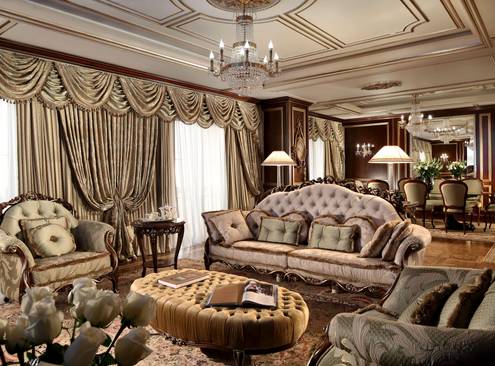 Presidential Suite
The Presidential Suite offers you an accommodation experience beyond your expectations. On a 450 m² area, the suite has a spacious living space and a tasteful decoration that ensure a dream holiday.
Dining
Restaurants (2)
The restaurants at Rixos Khadisha Shymkent offer guests a fabulous choice between fine Italian dining and a magnificent pan Asian buffet with the theatre of open kitchens.
The all-day dining restaurant Pan Asian restaurant offers a sophisticated menu and international wine list in a nicely fashionable ambiance. City guests and locals will both enjoy a culinary menu available only in Kazakhasia.
See details +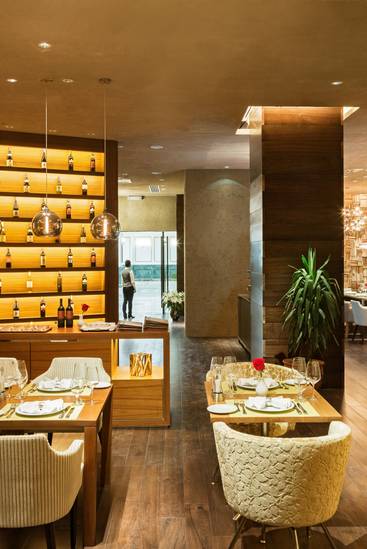 Olivia
Fine dining Italian restaurant offers to experience Michelin Star background Chefs reinterpretation of Italian delicious traditional cuisine in authentic ambiance.
Bars and pubs (4)
Rixos Khadisha Shymkent is the place to relax with a drink at any time of the day. An excellent selection of wines are available, exquisite cocktails and live music alongside convivial conversation and a cosy atmosphere.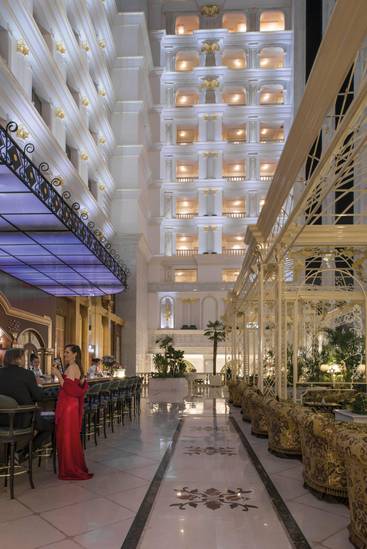 Atrium Bar
Atrium bar is filled with natural light, a place that will give you a good cup of coffee with a delicious dessert, a glass of champagne or a classic cocktail, as well as offer a variety of salads and snacks.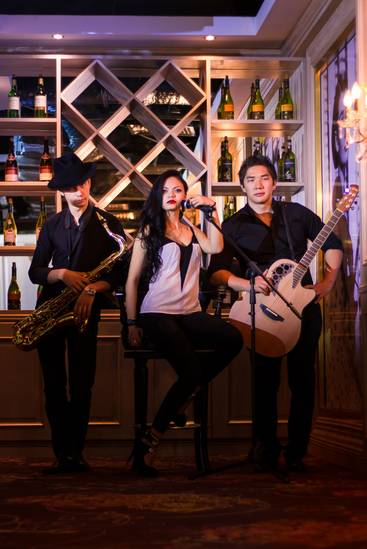 Karaoke Bar
In the Rixos Karaoke Bar, you will find pleasant music, a cozy interior and a variety of dishes of European and Oriental cuisine. The bar is equipped with a modern karaoke system updated with the latest songs.

Vitamin Bar
Vitamin bar in the SPA offers the largest choice of fresh fruit cocktails and light snacks during the relaxing SPA procedures.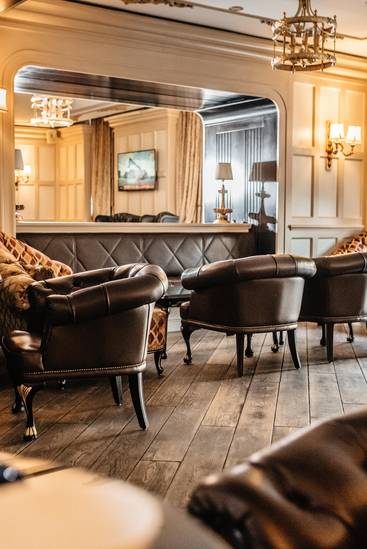 White Horse Bar
The White Horse Bar is an ideal place for drinks, snacks and tea. Enjoy a full buffet during happy hours and live music on weekends. We offer excellent cocktails and the largest choice of whiskeys in town.
Activities and Entertainment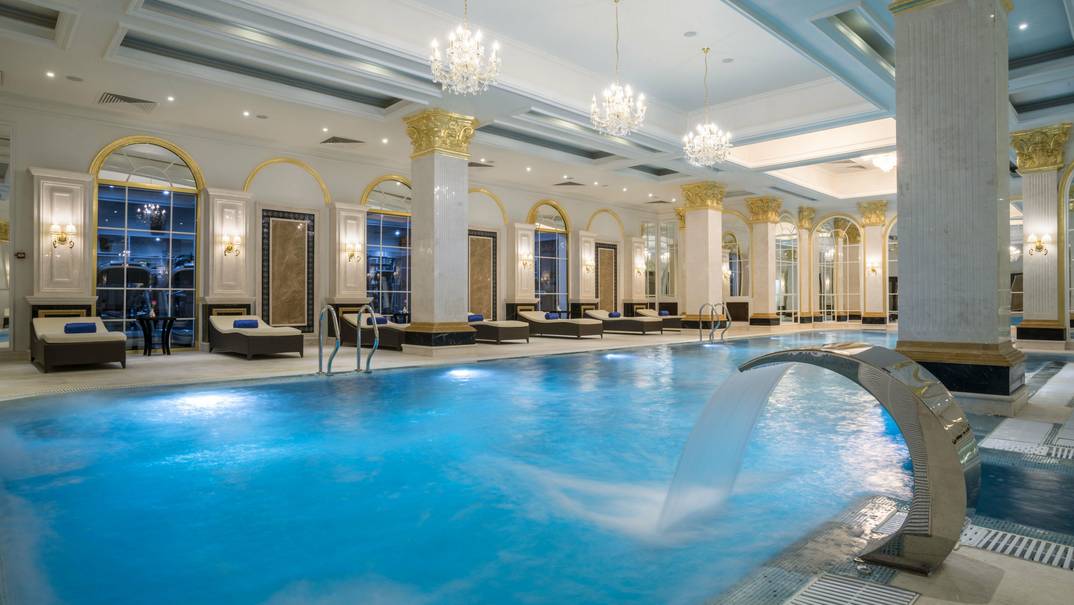 Spa and Wellbeing
The indulgent spa at Rixos Khadisha Shymkent offers a sensory journey with massages inspired by ancient therapies from India, Bali and Hawaii and sublime treatments including the Sultan massage, a synchronised four-handed massage guaranteed to put the receiver into a state of utter bliss.

In keeping with our Turkish hospitality, at the heart of Rixos Khadisha Shymkent is the Turkish Bath. Here, ancient Turkish bath rituals performed ensures total relaxation. These are known to have many health benefits to achieve a balance between body and soul.

The spa also has a wealth of facilities including a traditional Scandanavia sauna, snow room, steam room, fitness centre, health bar and indoor pool.
go to active tab
Meetings and Events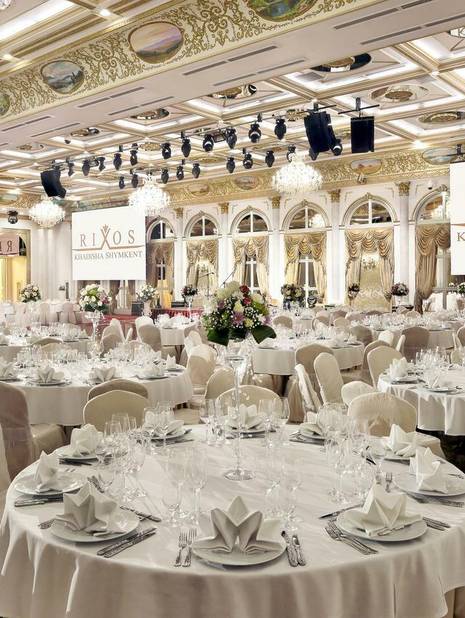 Hosting the most prestigious events from gala parties to corporate meetings and business conferences in Shymkent, Rixos Khadisha Shymkent offers exclusive venues including the Rixos Grand Ballroom, VIP meeting hall and four meeting rooms.
The attentive, expert banqueting team are on hand to oversee the smallest of details for each event and ensure that everything goes smoothly on the day.

For a wedding rich in romantic glamour, whether lavish or intimate, Rixos Khadisha Shymkent invites you to the most stylish setting in Southern Kazakhstan and promises you the ceremony of your dreams on your special day.

Our talented and versatile catering team can create an elegant set menu or buffet to suit your needs and desires. Rixos Khadisha Shymkent also offers you a superb honeymoon package for a memorable start to the happiest phase of your life.
Guests reviews
100% genuine reviews from our guests
Totally satisfied
Amazing experience. One of the best hotel worldwide.
I had a pleasant time at Rixos Khadisha thanks to the high-class service
High quality hotel staff and food and mangment super rooms Thanks for your quality
Normal
Not always clean bed
Nice looking hotel both outside and in
Offered a very good breakfast and some very nice staff, although I think they found it hard to clear the tables quickly after people left them. Maybe due to the time of year? (Oct ) the ac in the room was not working. having the windows open is not the best option due to the traffic noise outside. After two days of full sun we moved to a room at the back of the hotel, the ac did work. Unfortunately we then found out how thin the walls were as we could hear the full telephone conversation of the man next door, which went on forever. Swimming pool not as big as it is in the photos and could really do with some updates/improvements/maintenance on the pool bed mattresses and the stairs getting in and out of the pool.