Our services
Babysitting on request
Bar
Child facilities
Convention centre
Meeting room(s)
100% non smoking property
Car park
Swimming pool
Private bathroom
Restaurant
Tennis
Internet access
Overview
Rixos Sungate enjoys an enviable position in the heart of nature. Located in Kemer on the Gulf of Antalya, the resort sits on the golden sands of its glorious private beach, affording a spectacular view of the azure blue Mediterranean. Offering all-inclusive luxury on the edge of the Olympus National Park, home to the Olympos Mountains, the resort also overlooks the Taurus Mountains. It is this stunning backdrop that inspires the extensive leisure facilities on offer. A Rixos Anjana Spa, 12 swimming pools and two aqua parks (including one just for children), a cinema, bowling alley, gym, tennis courts and a Rixy Kids Club for the youngest Rixos guests, are just some of the activities to join in with. The water beckons for many and from the beach guests can access two private piers and a marina. Rixos Sungate is at the centre of historical, cultural and natural beauties and ensures its guests enjoy these charms without needing to venture far. Authentic Turkish hospitality, a world-class entertainment programme and a journey of flavour combine to create this effortlessly luxurious resort.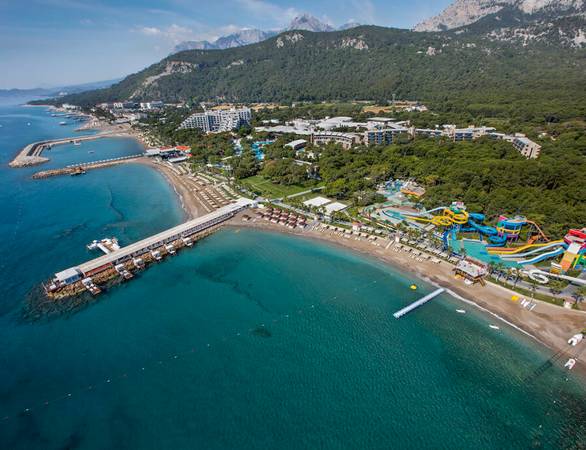 Ciftecesmeler Mevkii Beldibi
Turkey, ANTALYA
Abundant Flavours
Award winning recipes, local classics, delicious snacks or desserts, exotic specialities from world cuisines are all waiting for you as well as select wines, popular cocktails, and various alcoholic or virgin drinks... At Rixos Sungate, there is a choice of for everyone!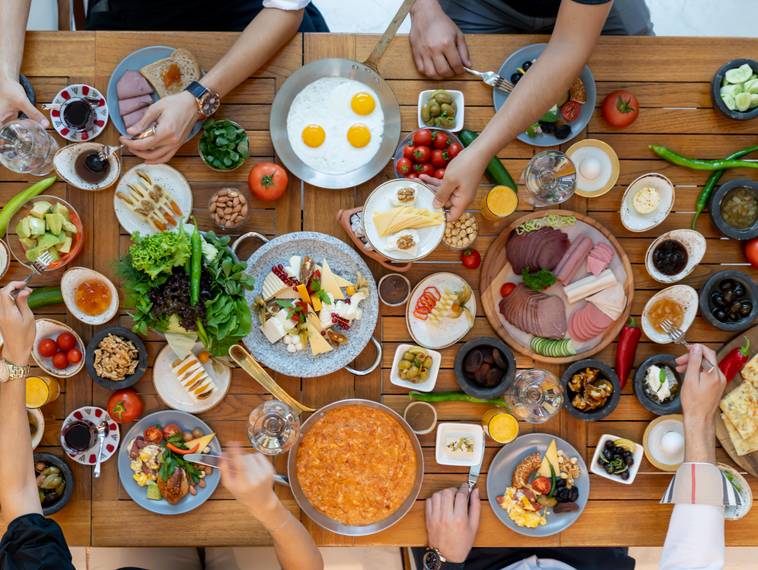 Award winning recipes, local classics, delicious snacks or desserts, exotic specialities from world cuisines are all waiting for you as well as select wines, popular cocktails, and various alcoholic or virgin drinks... At Rixos Sungate, there is a choice of for everyone!

Rooms & Suites
Rooms

(5 types)
Standard Room, Mountain View
Spacious and airy with a view of the Taurus Mountains, all rooms feature a balcony to enjoy sunrise and sunset. Rooms are perfectly appointed to rest and rejuvenate in a delightfully serene settings, 38 m² deluxe accommodation for up to 3 guests.
Standard Room, Sea View
With your own private balcony overlooking the Mediterranean Sea, relax and benefit from both the sunrise and sunset. Spacious, light and airy, unwind after an energetic day at the beach or sightseeing - the perfect choice for a getaway.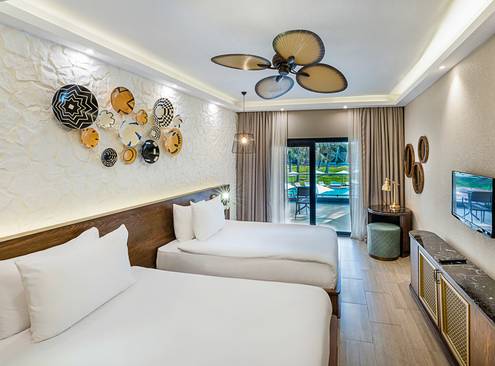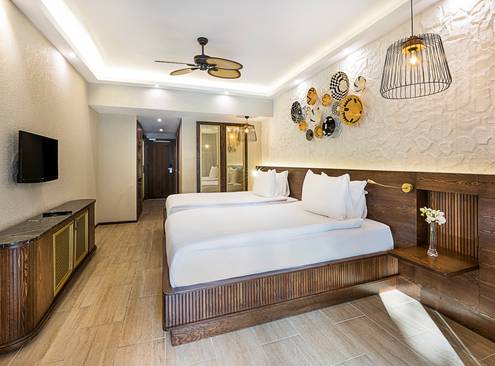 Comfort Room
Our comfort rooms in terrace houses offer endless comfort to our guests with their pool, mountain, garden views and features and special design.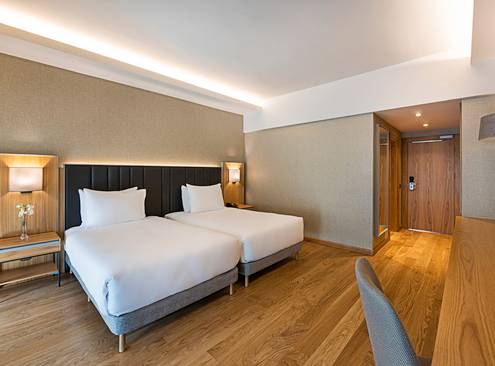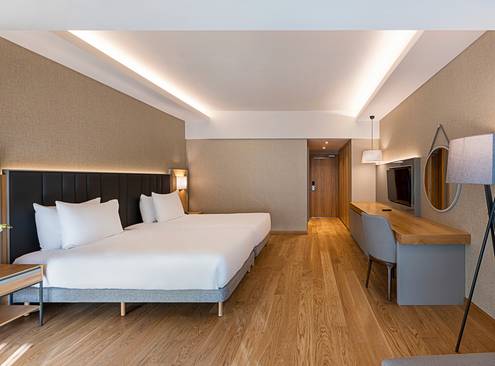 Superior Room
Inspired by the unique colors of nature and surrounded by pine forests, our Superior Rooms allow you to feel like you are in nature with their renewed architecture and have a pleasant holiday experience.
Family Pool House
Versatile functions, common and private living areas, relaxing interiors... When it comes to comfort at Family Pool House, only the sky is the limit... On a total area of 72 square meters with comprising 2 bedrooms, 1 hall, 2 bathrooms.
Suites

(11 types)

Suite
With balcony where you can watch the unique sea view, our Suites also offer an unforgettable and comfortable holiday experience with its spacious living room, where you can host your guests and relax with pleasure.
King Suite with Private Jacuzzi
This 1 bedroom suite offers spacious living area perfect for family moments or intimate gatherings, complete with separate king bedroom and a jacuzzi with breathtaking sea view. With additional 2 bathrooms, the 85 m² suite is a perfect home.




Terrace Family Suite
Surrounded by pine forest, our Terrace Family Suites are perfect for those who treasure privacy. This spacious suite features a terrace on the top floor and additionally two bedrooms and two bathrooms, can accommodate up to 5 guests.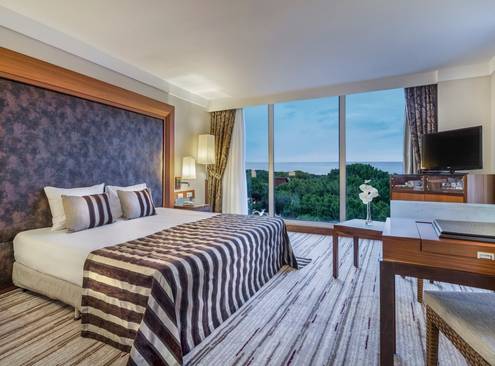 Family Suite
Experience the privacy and comfort with your family in our 2-bedroom family suites designed to meet all the needs of daily family life with its spacious environment and perfect view.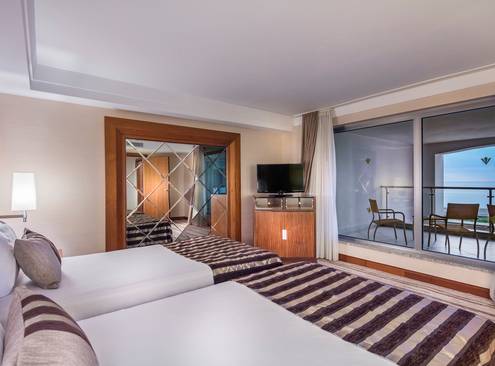 Room With Jaccuzi
A strategically placed jacuzzi by the window with the romantic views of the Mediterranean coastline differentiates this suite, providing elegance and superior level of luxury to our guests.
Terrace Family Suite
Designed with large families in mind, 58 m² spacious Terrace Family suits a peaceful and quiet holiday experience to families within the pine forest. With 2 bedrooms, 1 living room and 2 bathrooms are present.
Grand Suite
With panoramic views of the Mediterranean, the two bedroom Grand Suite features a large terrace with Sea View, ample living space, two bedrooms and two bathrooms. 80 m² of comfort and an oasis of relaxation.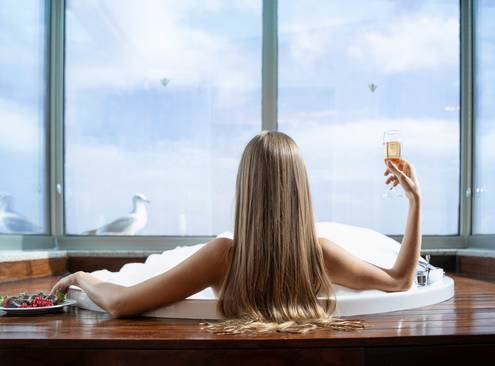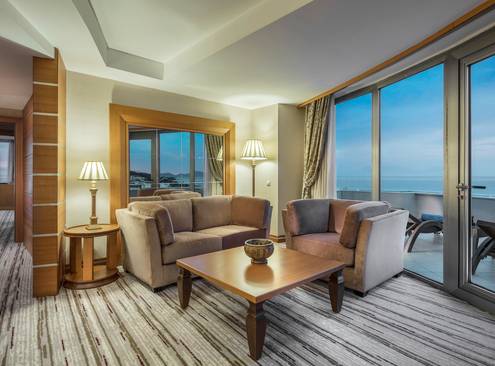 Grand King Suite
Located in the main building and having an access to Club Diamond area, this vast suite offers the utmost luxury and privacy for our royal guests with its private jacuzzi and balcony with a spectacular view.
Executive Jacuzzi Room
Ideal for honeymoon couples, with a private Jacuzzi and a rotating bed. Indulge yourself with the sunrises and sunsets in these private rooms. This bright and airy 51 m2 Suite with a wide green view offers an oasis of peace.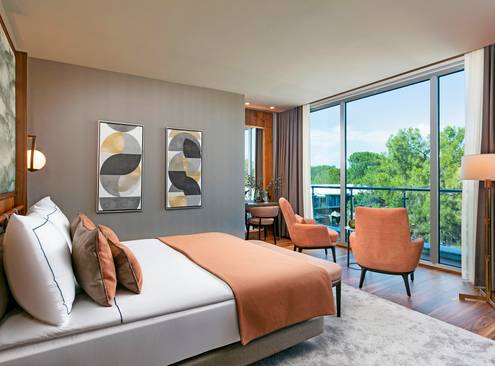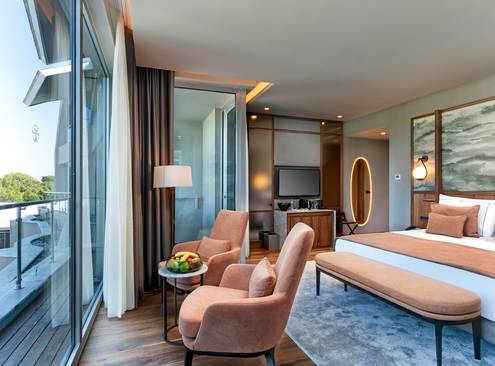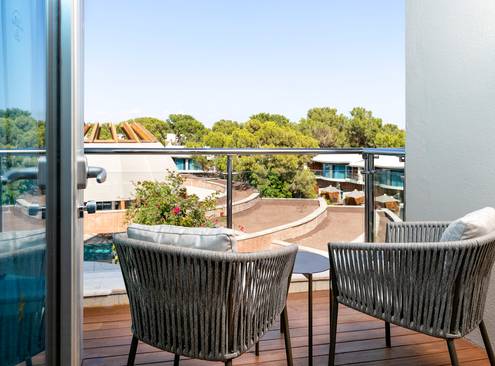 Executive Room
Located among pine trees, the Executive rooms offer guests a high level of luxury and comfort in the Club Diamond area.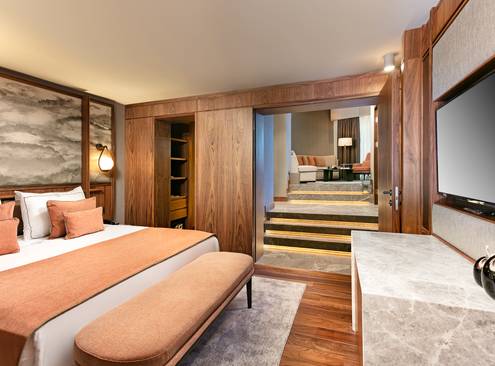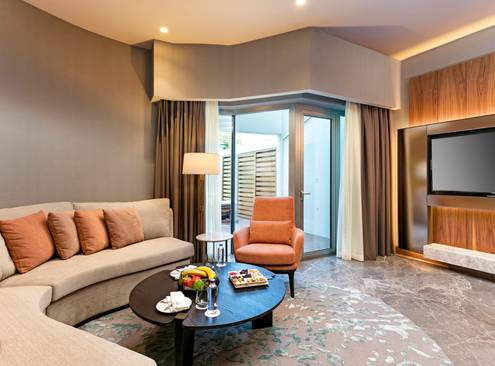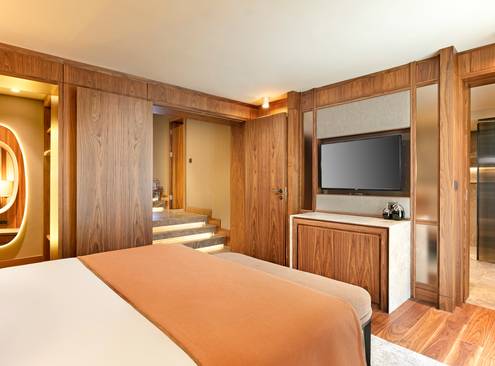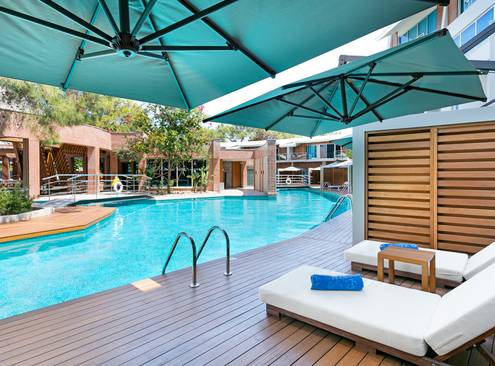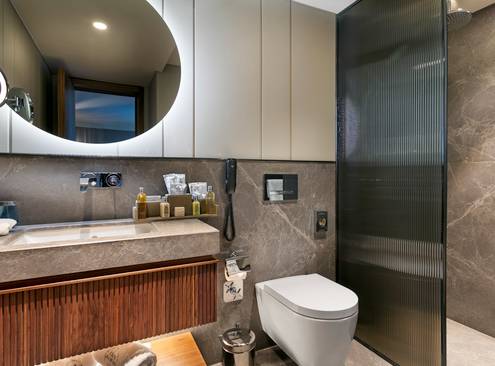 Executive Suite
Executive Suite offers guests a comfortable living with a pool right in front of the suite. Suites on the first floor have direct access to the swimming pool from the terrace, others have access to the pool by stairs.
Villas

(3 types)
Family Lake House
With the pool in front of them, 2 bedrooms, 1 living room, 2 bathrooms, 72 m2 large living space; Family Lake Houses offer our guests an unforgettable family holiday experience with two different options upstairs or downstairs.
Executive Villa
The luxurious Executive Villa has 3 bedrooms. The double storey 241 m² Villa offers space and luxury across the large living area with equipped kitchen. The Villa includes a private garden and direct access to the swimming pool via the terrace.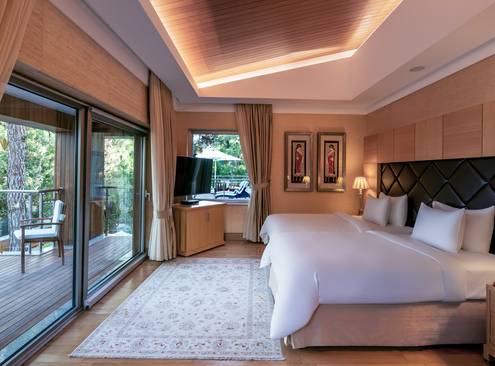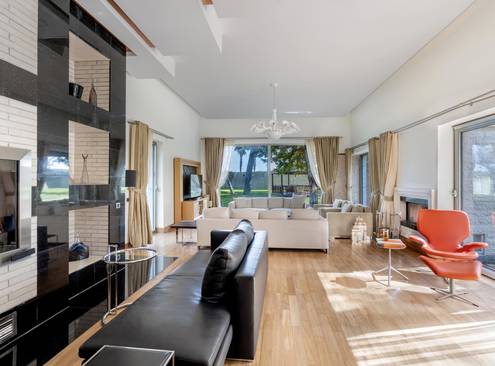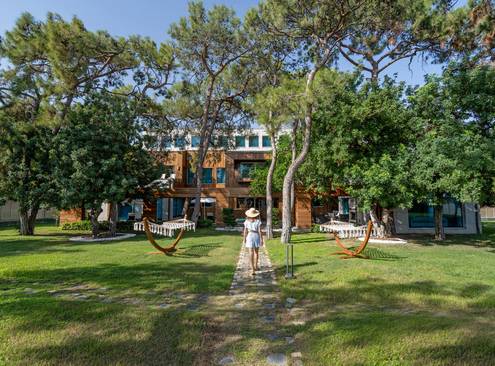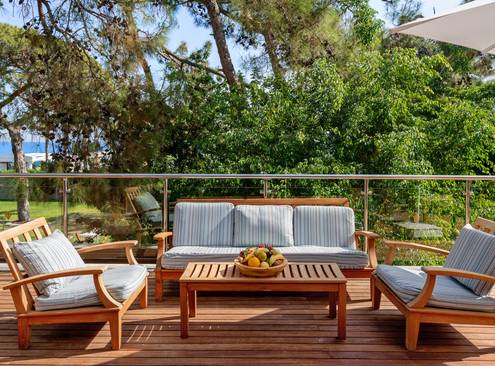 Poseidon Predidental Villa
Designed for the accommodation of the most important guests of the world, Poseidon Presidential Villa Rixos is the most prestigious, magnificent and grand residence offered by Rixos Sungate.
Dining
Restaurants (14)
One of the hardest decisions of your day will be where to eat! Rixos Sungate offers 14 restaurants. From infinity buffets to simple snacks, satiate your appetite at any time of the day.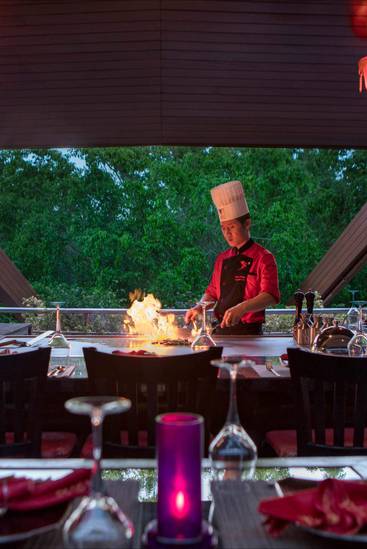 RESTAURANT TEPPANYAKI
The competent chefs on the world-famous traditional Japanese Teppanyaki stone and grill offer you a suprising experience with memorable tastes. The Restaurant has an outdoor seating capacity of 44. (Teppanyaki stone capacity 20, grill concept capacity 24)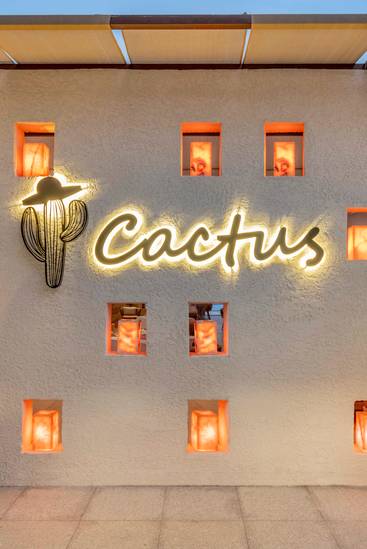 CACTUS A LA CARTE RESTAURANT
A delicious stop to chill out in the evening. The Cactus Restaurant serves hot and spicy dishes from the Mexican cuisine as well as delicious fajitas in a stunning backdrop with a spectacular seascape. The restaurant has a seating capacity of 90.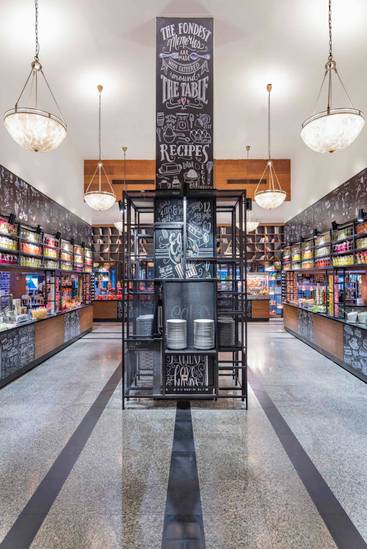 RESTAURANT TURQUOISE
Open buffet selections from the world cuisine, diet food and kids' buffet are served all together at the Turkquoise Restaurant. Serving excellent tastes from world and from the local cuisine on theme nights accompanied by the appropriate ambience.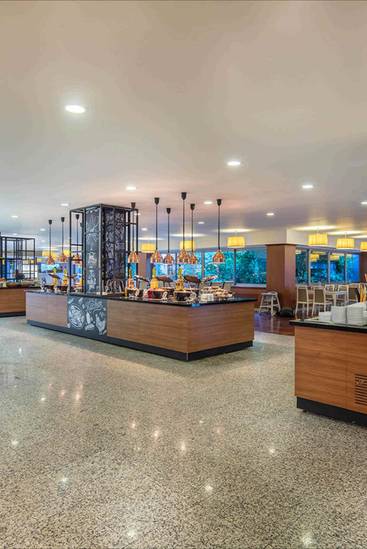 VERANDA
Offering a late breakfast, dinner, night meal and snack, Veranda Restaurant is a great alternative for our guests planning their schedule.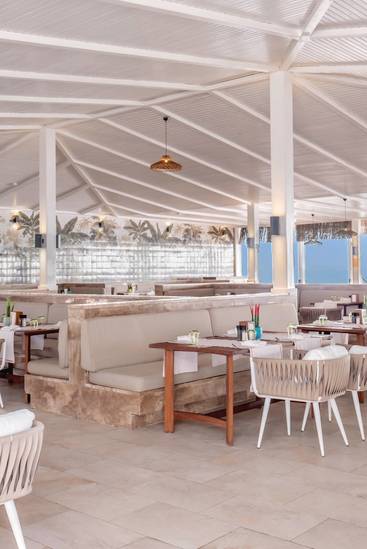 ALARA SNACK
Bordering the sea, the Alara Snack is the master of titbits and delicacies, including baked potato, pita, döner, spaghetti or French fries.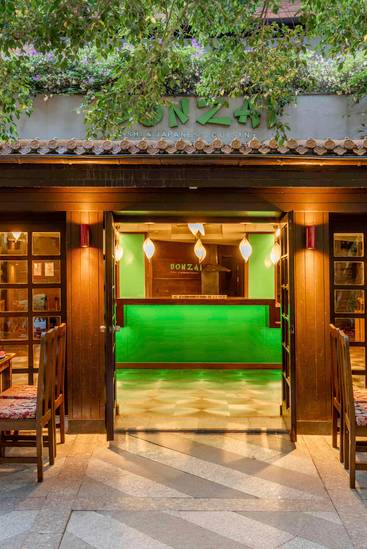 BONZAI A LA CARTE RESTAURANT
Interesting specialities and sushi from the Japanese cuisine... Prepared by competent master chefs, sushi is the most creative delicacy of the Japanese cuisine and an indispensible flavour of oriental dinners. The restaurant has a seating capacity of 40.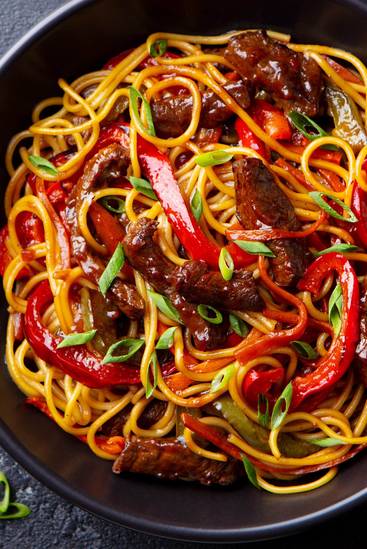 THAI NOODLE HOUSE
Offering delicious pasta alternatives from Far East, Thai Noodle House is the right spot for our guests to have a quick and delicious taste.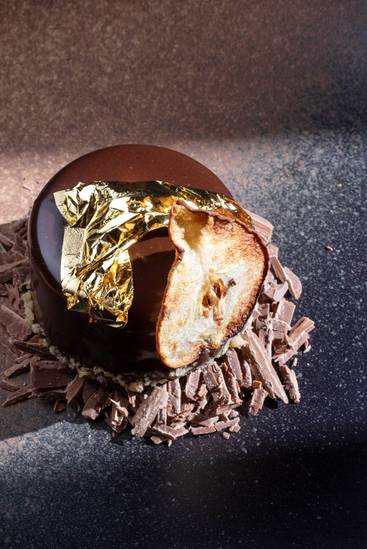 LA PATISSERIE
Serving home made Turkish and international pastries, desserts and sweats, Patisserie Cafe is a great alternative for our guests to have a little chat with friends along with their tea and coffee.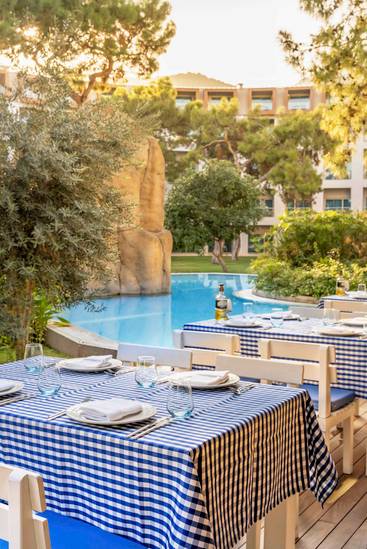 AEGEAN A LA CARTE RESTAURANT
Two neighbouring countries on both coasts of the sea and the unique interpretations of two similar cuisines. The Aegean Restaurant offers specialities and appetizers from the Turkish and Greek cuisines with unforgettable tastes and an elegant atmosphere.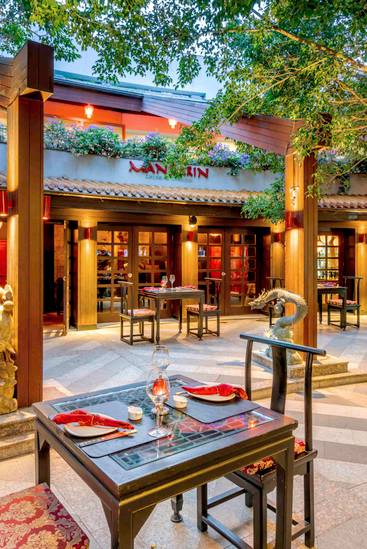 MANDARIN A LA CARTE RESTAURANT
The chefs from the Far East, original flavours, a calm environment and simple elegance.... The Far Eastern cuisine is calling you. Serving à la carte, the restaurant has a seating capacity of 40. Reservation is necessary.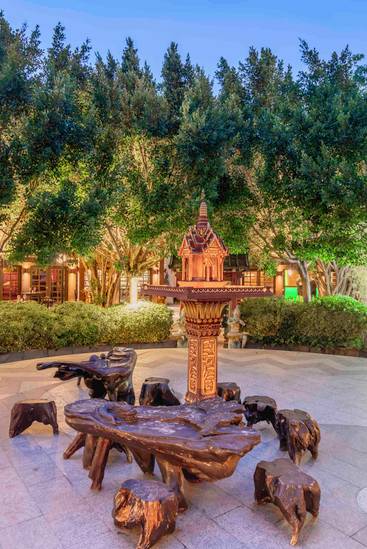 SATAY HOUSE
Serving appetizing and inviting tastes from Far East, Satay House is an experimental and delicious alternative for our guests.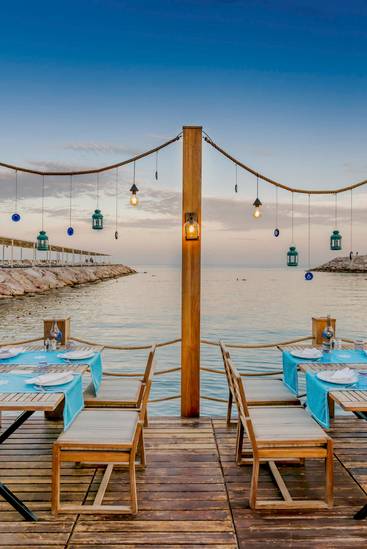 MERMAID A LA CARTE RESTAURANT
A magnificent feast is awaiting you at the Mermaid Restaurant serving the most delicious fresh sea food from the rich depths of the Mediterranean. (Subject to extra charge)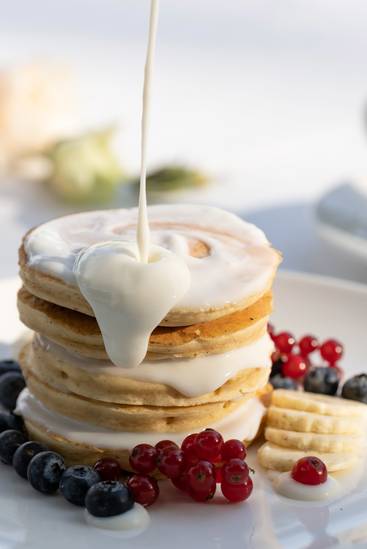 RIXY KIDS RESTAURANT
Every single detail has been considered with a focus on children... Children will have fun and parents will have a break from parenting at Rixy Kids Restaurant.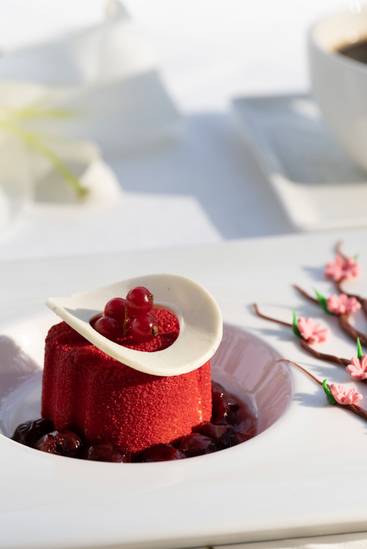 LA ROSETTA RESTAURANT
Tastes of the blue Mediterranean... Magnificent pizzas, pastas.... The smell of thyme carried from the mountain tops. A sweet breeze accompanied by live music in the background... Serving à la carte, the restaurant has a seating capacity of 80.
Bars and pubs (12)
With 12 bars at Rixos Sungate, you are never going to be far from a refreshing drink! Whether a sundowner cocktail or a healthy, energy-giving juice, the bars are sure to offer something to quench your thirst.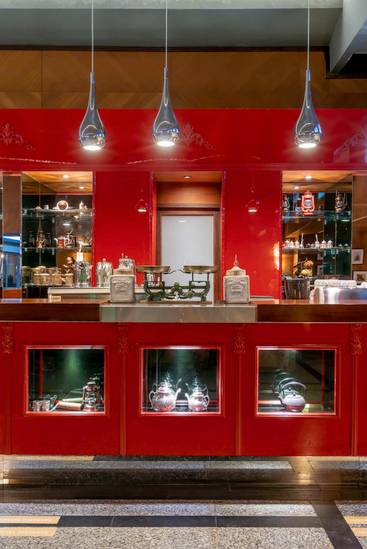 THE DEM COFFEE AND TEA HOUSE
Located at the entrance, The Dem Coffee and Tea House welcomes you with its tea and coffee alternatives, skilled baristas and tea sommeliers.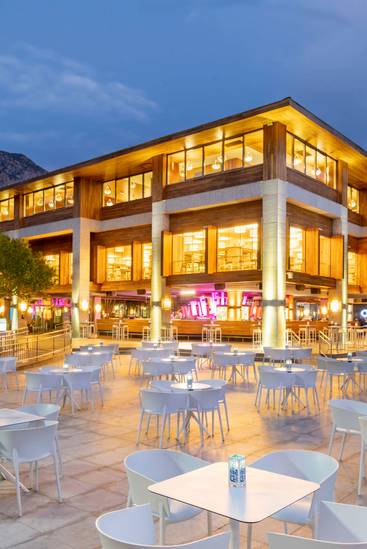 LOTUS BAR
With the ambience of lounge music, Lotus Bar serves our guests through the day with its cocktails and beverages served by service staff with roler skates.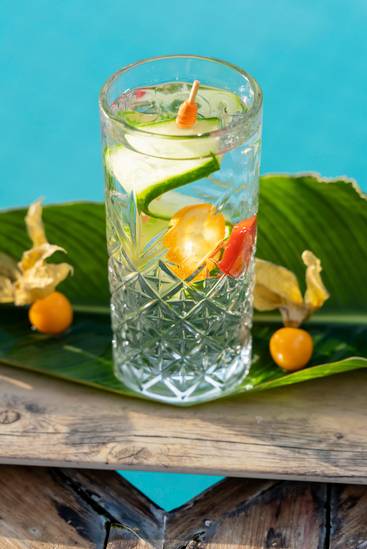 POOL BAR
Under the blazing sun, take a cool break... The Pool Bar is the first destination for day-long refreshments and healthy drinks.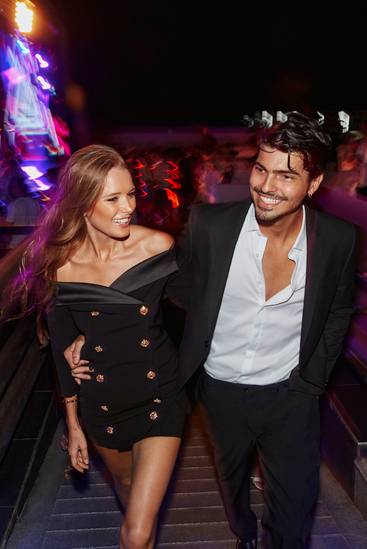 ALARA SOHO BAR 1 2
With live DJ Performances and shows, Alara Soho Bar serves our guests all kinds of beverages within our all inclusive concept.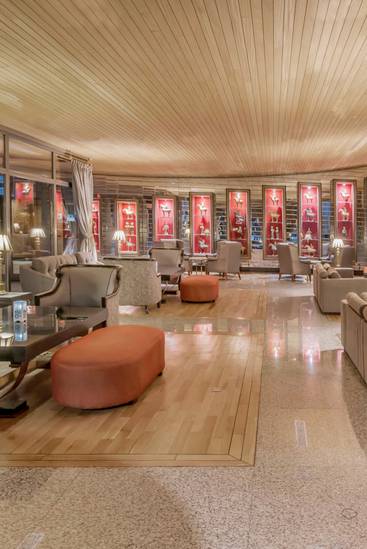 PIANO BAR
A stone's throw away from the reception of Port Queen, the Piano Bar is the meeting point at Rixos Sungate... Also hosts guide meetings.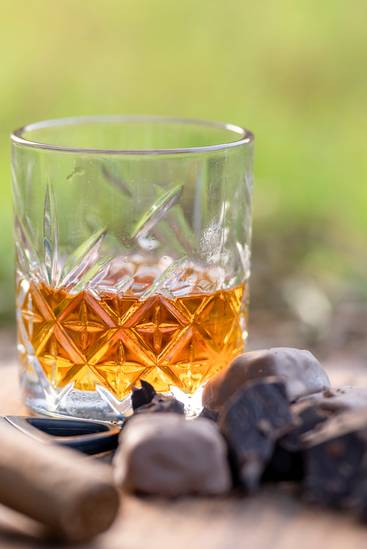 ALARA BAR
Enjoy your drink every night at Alara Bar while watching our live shows.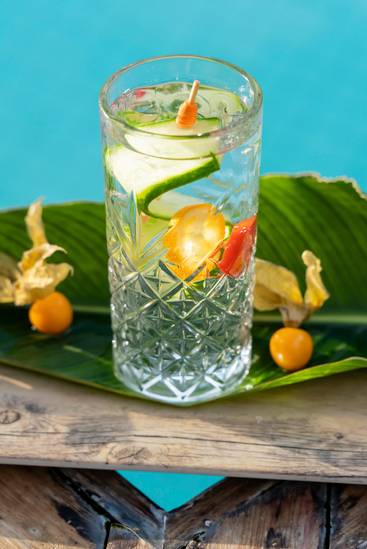 SEASIDE DRINKS KIOSK
Providing canned soft drinks and bottled drinking water to our guests at the beach.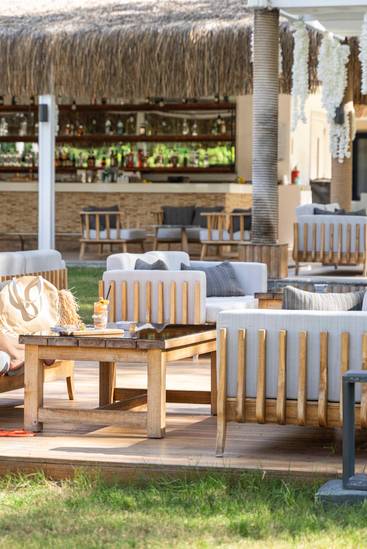 FANTASY BAR
Withs its brand new and contemporary design Fantasy Bar serves our guests all day long.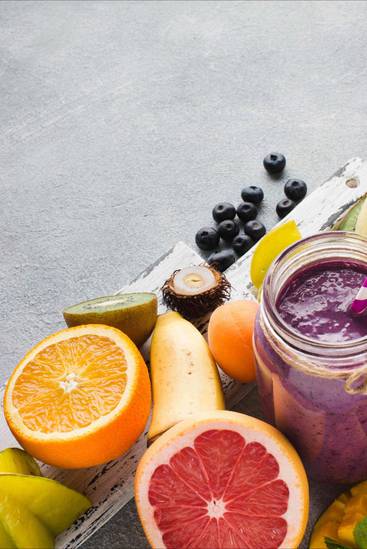 WORLDCLASS FITNESS BAR
Located at World Class Fitness Center, World Class bar offer our guests refreshing alternatives of aromatic waters and sparkling water.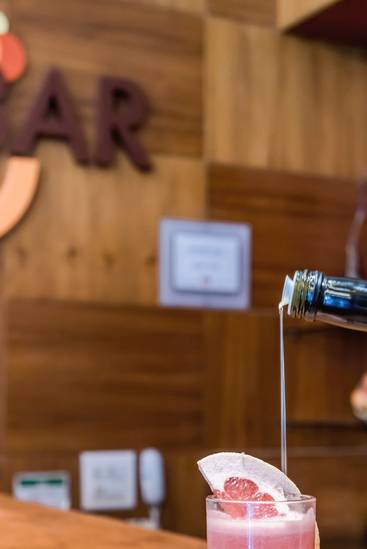 VITAMIN BAR
Situated near our indoor pool, our vitamin bar serves fresh fruit juices and aromatic waters to our guests.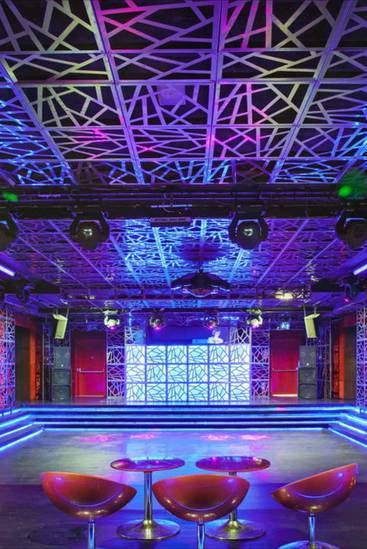 CHAOS DISCO BAR
Enjoy your free drink from our all inclusive concept while entertaining yourself at our disco from Chaos Bar.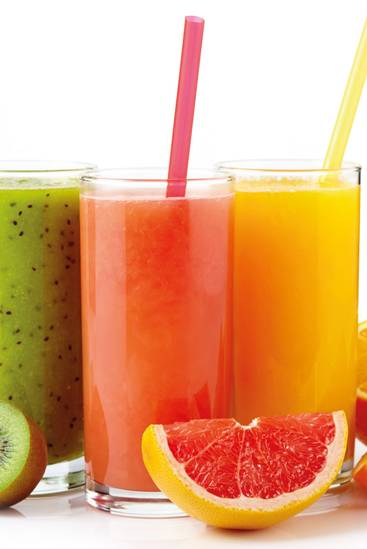 RIXY POOL BAR
A special treatment for our minor guests, Cappy fruits juices, ice-cream selections and soft beverages are served while accompanying adults can also enjoy hot beverages.
Activities and Entertainment
STARDAYS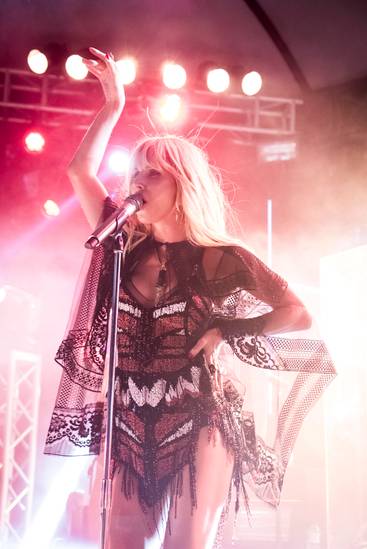 SVETLANA LOBODA
Rixos Sungate
16.08.2021
30.09.2021
21.10.2021
Traditional Rituals and Soul Soothing Turkish Hospitality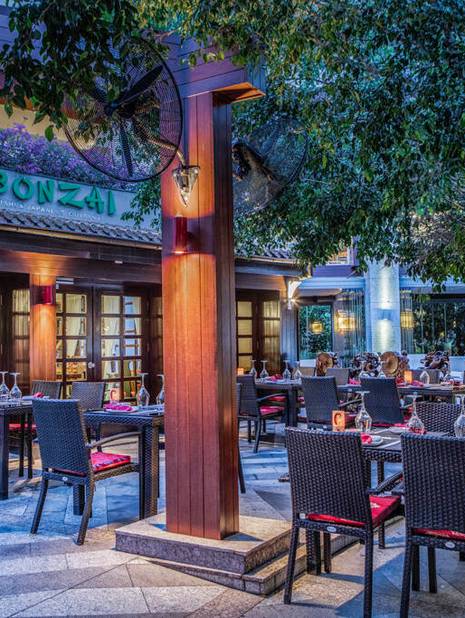 Blending modern architecture and Oriental mysticism, Rixos Sungate offers an extraordinary environment for relaxation and a unique holiday experience crowned by the Anjana Spa. Whether you are seeking deep relaxation or renewed energy, the Anjana Spa is an oasis away from the higher-octane activities in the resort.

Designed according to the tenets of the Feng Shui philosophy, the Anjana Spa at Rixos Sungate is an internationally award-winning spa. The spa offers an extensive menu of services from Oriental therapies to European massage and treatments, all delivered by our expert therapists. They can target individual guests needs and desires, from top to toe or prepare customised treatment programmes for the duration of a guests stay.

Therapeutic practices including classical massage, hydrotherapy, treatments using Ericson Laboratoire equipment, and instrumental massage techniques are offered by the expert personnel of the Anjana SPA at Rixos Sungate.

Rixos Hotels are the only place in Turkey where facial and body treatments are performed using Bruno Vassari, Alisse Bronte and Thalissi products by specialised aestheticians in private cabins.
Exceptional Events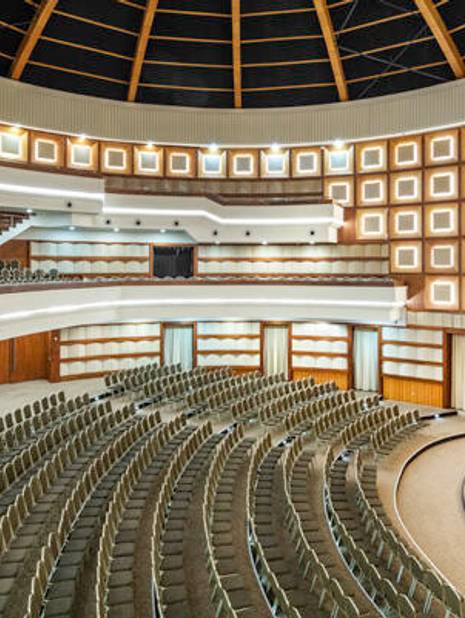 Rixos Sungate offers the largest convention centre in the Mediterranean region. The Rixos Sungate Vega Convention Centre is an award-winning venue, voted as "Best Meeting and Convention Hotel in Turkey" by Business Destinations magazine. With the capacity to host 6000 guests, the facility features state of the art technology.

With 15 meeting rooms, for intimate or large-scale meetings, conferences and seminars, 1 amphitheatre, 3 convention halls, 3 large foyers and 1 movie theatre, the Vega Convention Centre meets all the needs and requirements of the business world with its unique design.
Guests reviews
100% genuine reviews from our guests
"Clean", "good food", "nice and hardworking stuff"
Very clean rooms with all needed, nice food all day long, friendly and hardworking stuff!
Good stay
We are very happy with our stay at your hotel. And vacation from Turkey at all after 2 years of COVID. The service staff did an excellent job.
Improved
Compare to 2 years ago, there was realy nice improvement. Rellay loved kids area. High standarts. Foods are well served but should be better tast. Overall satisfied and recommend