Our services
Babysitting on request
Bar
Child facilities
Convention centre
Meeting room(s)
Car park
Swimming pool
Private bathroom
Restaurant
Kettle
Tennis
Wheelchair access
Overview
Rixos Premium Bodrum offers activities galore, making it the perfect destination for revitalising mind, body and soul. Nestled between the sparkling turquoise waters of the Aegean sea and the stunning national parks of the Bodrum Peninsula, the hotel is a haven for sunseekers and watersport enthusiasts. Bodrum is a glamorous destination with magnificent beaches and lively nightlife. Our sophisticated hotel will spoil even the most discerning guest with luxurious accommodation, distinguished restaurants and world-class entertainment. Our renowned Turkish hospitality is evident from the moment of arrival, and Turkish traditions and touches can be found throughout the hotel with authentic Turkish cuisine and at the heart of the wellness facilities is the traditional Turkish bath.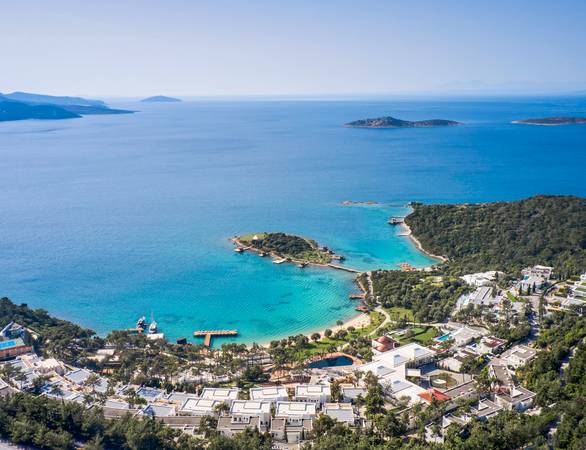 The Zeytinli kahve Location
Turkey, BODRUM
Abundant Flavours
Eating and drinking are two of the greatest pleasures and no more so than when enjoyed on holiday. Dining at Rixos Premium Bodrum is a relaxed affair, with spectacular restaurants amongst the gardens with fabulous views and menus carefully created by our professional team of chefs.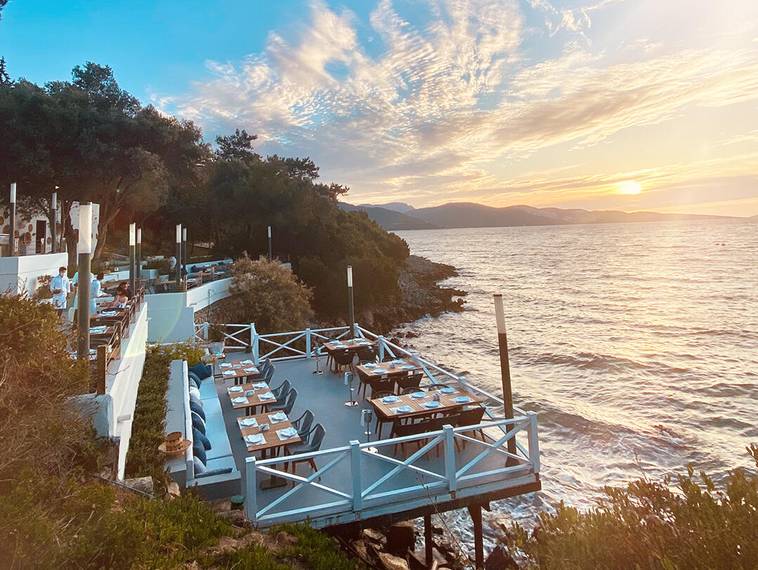 Eating and drinking are two of the greatest pleasures and no more so than when enjoyed on holiday. Dining at Rixos Premium Bodrum is a relaxed affair, with spectacular restaurants amongst the gardens with fabulous views and menus carefully created by our professional team of chefs.
Rooms & Suites
Rooms

(3 types)
Deluxe Room, Garden View
Our Deluxe Room Garden View room is positioned to offer you a sumptuous lush landscape, all rooms with balcony. Rooms are perfectly appointed to rest and rejuvenate in delightfully serene setting. 42 m² deluxe room accommodating 3 guests.
Deluxe Room, Sea View
Elegantly decorated, enjoy our 42 m² deluxe rooms, with your own private balcony and breathtaking views of the Aegean Sea, relax and benefit from both the sunrise and sunset. Marble bathrooms and state of the art finishes to ensure you relax.
Premium Room, Sea View
All our spacious Premium rooms have a large terrace with panoramic views of the bay overlooking the Aegean Sea. Rest and rejuvenate in this 52 m² Sea facing room of calm, blue waters. Double bed and sofa.
Suites

(3 types)
Deluxe Suite, Garden View
Our elegant and spacious Suites features a large balcony with lush garden views. Offering ample living area and a separate deluxe bedroom, this 54 m² Suite is the perfect choice to relax and unwind with your loved ones. Can accommodate 2 adults.
Family Suite, Garden View
The Family Suites consist in two rooms with two separate bathrooms. All suites have a view of the garden, where pine trees side by side with olive trees. The total area is 72 m². Maximum occupancy is 4 people.
Superior Suite, Garden View
The Superior Suite is a spacious deluxe space,with 2 large bedrooms and a separate living area, a great choice for families and ideal for special holiday moments. Bright and airy, the 92 m² suite also has a private terrace with lush garden views.
Villas

(3 types)
Panorama Villa
The Panorama Villa is a 2 storey 400 m² luxurious home. 2 bedrooms upstairs, separate living area downstairs including a large terrace with breathtaking views and private swimming pool. Butler service, a club car and access to the beach pavillions.
Superior Villa
The 2 storey Superior Villa 600 m² offers 2 living rooms with panoramic views. Equipped kitchen, a large terrace and private swimming pool. 5 bedrooms upstairs with private bathrooms. Butler service, a club car and private access to the beach pavillions.
Diamond Villa
Diamond Villa has view of islands and the Aegean Sea,with two private pools.The villa offers accommodation with butler service,maximized luxury and advantages like spa room, living room with piano,tea lounge with private path to the Cleopatra Beach
Dining
Restaurants (6)
The restaurants at Rixos Premium Bodrum serve distinguished specialities from the most elegant cuisines around the world using only the finest ingredients. Fresh seafood, modern Turkish dishes and local Aegean flavours are served alongside international favourites from Italy and Greece to take you on a gastronomic journey from breakfast to dinner.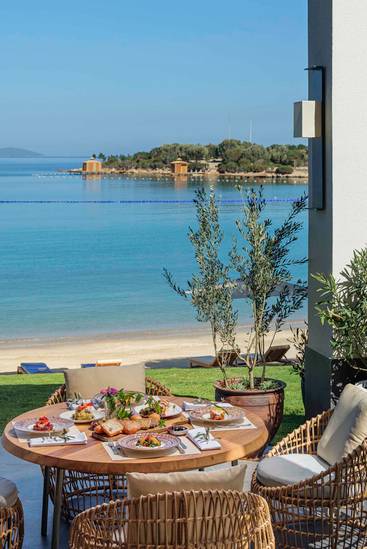 PEOPLE'S SNACK RESTAURANT
During the day, evening or late night. No matter what time it is. Whenever you get hungry, pop into our 24-hour bistro restaurant. Feast with exciting street delicacies from all around the world and stunning sea view.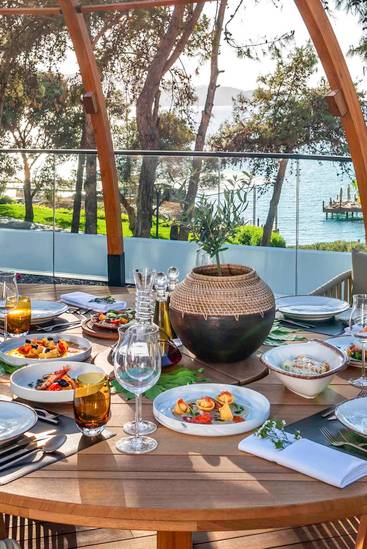 L'OLIVO
Searching for a warm, elegant and welcoming Italian restaurant? The answer is Pesto. Your special diners with loved ones are in safe hands with the best Italian cuisine in the town.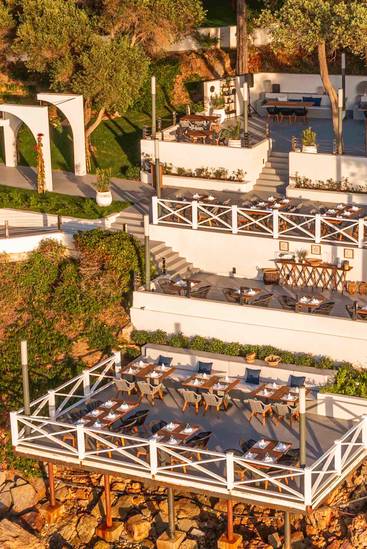 KALAMATA
The finest ingredients unite with delicious seafood from Mediterranean and Aegean Sea for your good taste. In our fine-dining restaurant, your beachfront table is waiting for you to feast with never to be forgotten seafood experience.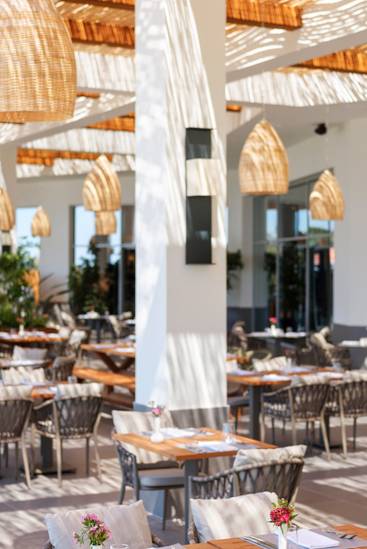 TURQUOISE
As the main restaurant Turquoise is famous for its unique services breakfast, lunch, dinner and night meals.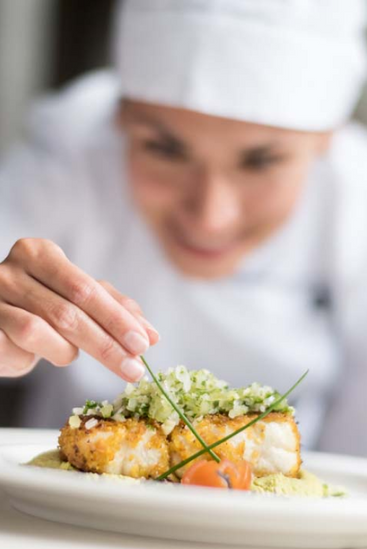 UMI TEPPANYAKI
Umi Teppanyaki offers an immersive dining experience and delicious, traditional teppanyaki. Against the Aegean Sea's stunning backdrop, our expert chefs will dazzle culinary theatre and exquisite, authentic Japanese cuisine.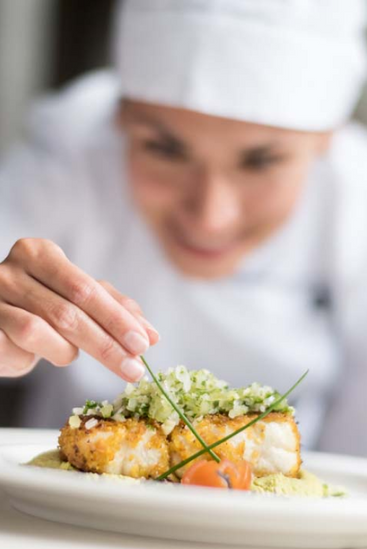 Patisserie Art
Patisserie Art is the perfect place to relax with friends over morning coffee and afternoon tea. Be tempted by the perfectly flaky croissants baked fresh each morning and the decadent cakes and exquisite homemade pastries, gateaux and eclairs.
Bars and pubs (3)
Rixos Premium Bodrum has no fewer than 3 bars serving everything from a refreshing ice-cold drink in the shade to a glass of wine from and our excellent global wine menu.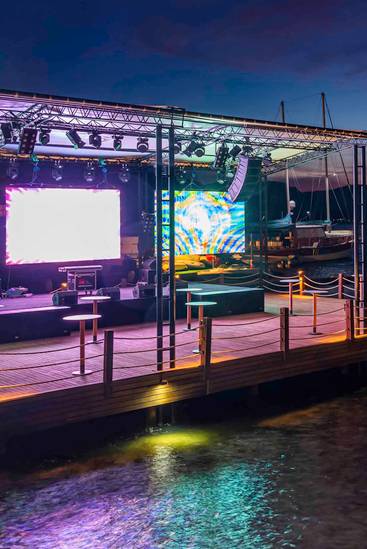 NERIA BEACH BAR & NIGHT CLUB
Sea & See Bar is a T-shape pier's bar that serves a wide selection of drinks by the sea. It is relaxed but a lively place.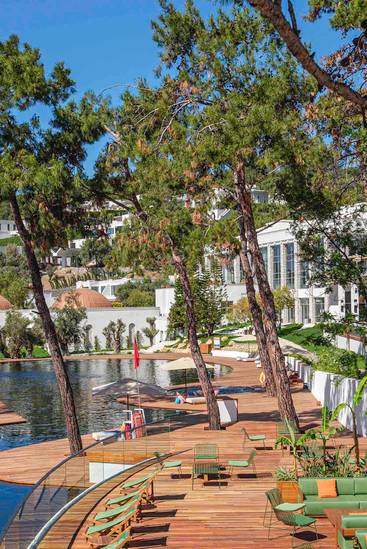 POOL BAR
The H2O Bar is a refreshing point to replenish you with ice-cold drinks while sunbathing or enjoying yourself by the pool.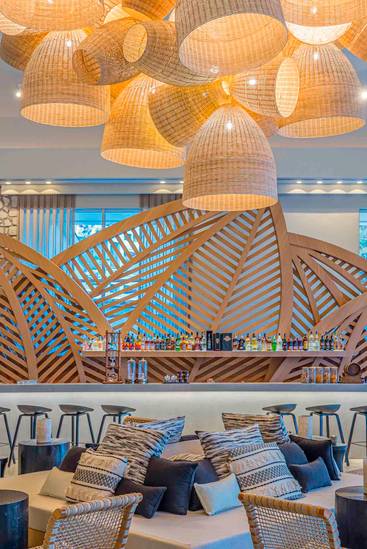 OLIVER
The bar serves 24-hours and a wide selection of alcoholic and non-alcoholic drinks, as well as an extensive tea and coffee selection, served alongside indulgent hand-made chocolates, mini macaroons, cheesecake, warm snacks, and mini sandwiches.
Activities and Entertainment
Exceptional Events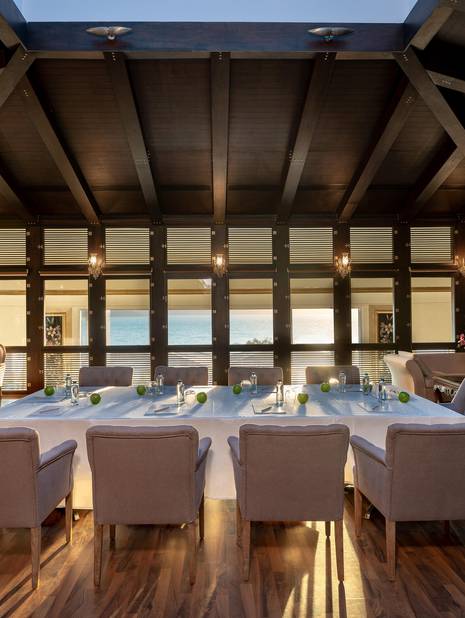 Exceptional Events
Rixos Premium Bodrum offers four meeting rooms and halls. Equipped with state of the art technology, the halls have the capacity to seat up to 350 people in different formats. Business meetings, conferences, corporate conventions, product launches, exhibitions & fairs, wedding ceremonies and gala dinners can all be hosted at Rixos Premium Bodrum. Our professional events and banqueting team are on hand to help you plan your event in detail from menu choosing the right venue to menu selection.
Wedding Package - Rixos Premium Bodrum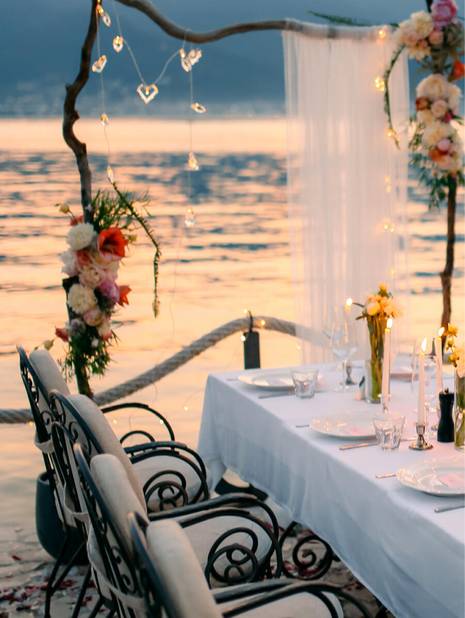 Wedding decoration of the Room upon arrival for Bride & Groom
A bottle of Champagne and welcome set up upon arrival for Bride & Groom
A'la Carte Dinner (One of the A'la Carte Restaurants onece per stay) for Bride & Groom
Turkish breakfast to the room (requested days) for Bride & Groom...
Discover more
Our offers
Enjoy all benefits of our Romance Escape
Perfect for an amazing honeymoon, a special wedding anniversary or a quiet weekend away for two. Our Romantic Escape will help you relax and unwind with your loved one.
See details +
Enjoy all benefits of our Spa Experience
Find the perfect retreat at Rixos hotels and enjoy ultimate relaxation with our sumptuous Spa Escape.
See details +
Enjoy all benefits of our Stay longer offer
The longer you stay, the more you save. Get up to to 30% off your next stay of three nights minimum. Discover a world of new inspiration. More to experience, more to enjoy—wherever life takes you.
See details +
Enjoy all benefits of our Family and Friends Package
Create smiling memories that will last a lifetime with your family and friends at Rixos.
See details +
Guests reviews
100% genuine reviews from our guests
Nice location, all area is clean
Great location and service
A very nice location and beach, good food, very nice service
A very comfortable and quite private beach for villa's guests
Dear Ladies and Gentlemen, I would like to heartily thank you for your service and very good private location of the villa II where I stayed with my family and friends. I liked the location of the beach for villa's quests due to its very privateness and good quality service provided. I would also like to personally thank Ms. Hulia, a waitress from the common restaurant who served our dinners: my family and my friends think that she can be nominated as "The Best waitress of 2021" because she had provided the best-in-class service during our dinners to us and we highly appreciated her high professionalism and a personal kindness and assistance. I also appreciate the private cabin provided to my friends by the hotel management free-of-charge and I thank you for that as well. best regards, Olga
10
A wonderful parable and a hotel with excellent service. This is my fourth time visiting this hotel. I am delighted!