Overview
Rixos Premium Saadiyat Island is a unique resort; where exclusivity and luxury define every experience, every time. Our luxurious family getaway is beautifully located on pristine, sparkling white sands overlooking the Arabian Gulf. An Arabian paradise island, Saadiyat Island offers wonderful nature and cultural highlights, including the newly opened Louvre. For those wishing to explore the rich culture and heritage of Abu Dhabi more deeply, downtown is only a short ride away. A palatial resort in Mediterranean design, the resort connects with the centuries-old traditional Arab culture with its oriental court gardens and extensive water features. As our guest, you will only experience the very finest, from our deluxe accommodation to our exquisite gastronomic delights, from our incredible entertainment to our blissful spa. Rixos Premium Saadiyat Island will undoubtedly captivate.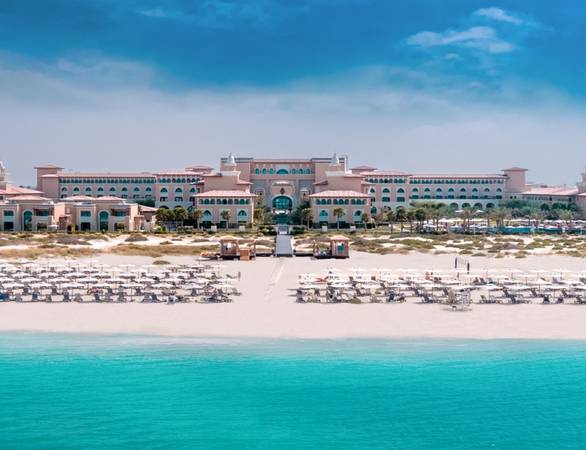 Saadiyat Island
United Arab Emirates, ABU DHABI
All Inclusive - All Exclusive at Rixos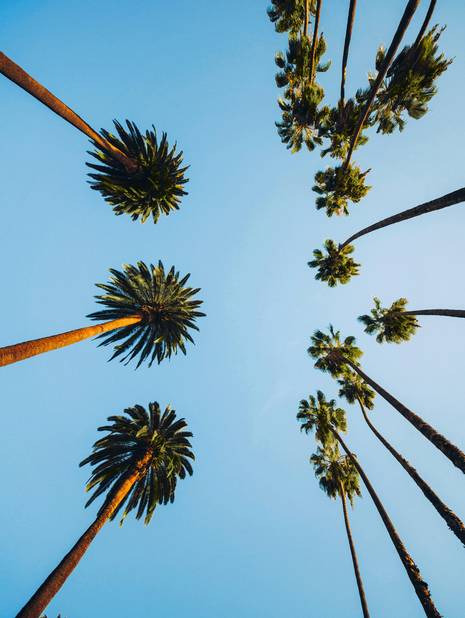 The All Inclusive All Exclusive Rixos Experience is designed for guests to discover a new sense of freedom and discover a world of possibilities through an endless stream of award-winning worldly cuisines, luxurious stays in stylish scenic accommodations, energetic entertainment, fun-packed activities, and an exemplary display of Turkish hospitality. At Rixos, our service is personal and our vision ensures guests have an individual and meaningful experience. Exceptional #RixosMoments are created through All Inclusive experiences across different properties perfectly situated in bucket-list worthy destinations offering a fresh perspective on your kind of luxury paradise.
Learn More
Abundant Flavours
Whether you seek a romantic dinner for two overlooking the ocean or family favourites served from a fabulous buffet, the gastronomic experience at Rixos Premium Saadiyat Island takes you on a sensory journey with flavours and smells to delight every palate.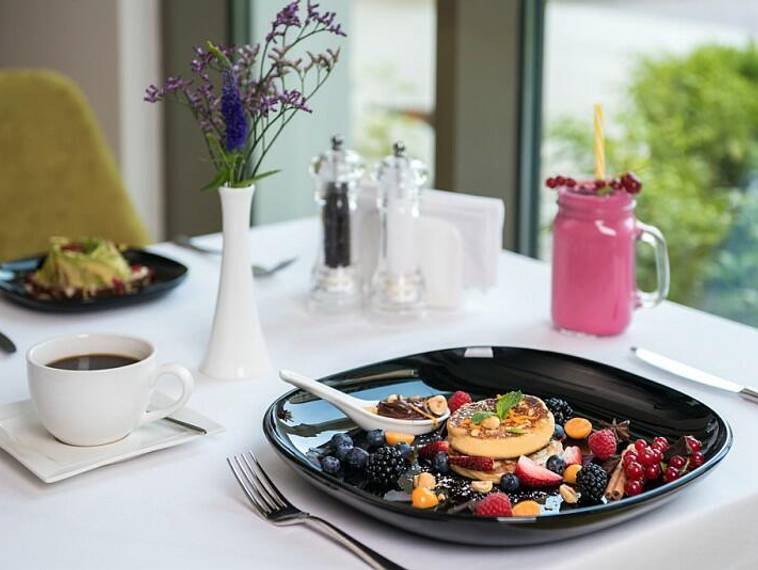 Whether you seek a romantic dinner for two overlooking the ocean or family favourites served from a fabulous buffet, the gastronomic experience at Rixos Premium Saadiyat Island takes you on a sensory journey with flavours and smells to delight every palate.
Rooms & Suites
Suites
(5 types)
1 Bedroom Family Suite
Generously proportioned suite complete with bedroom, living room and lush garden. Both the bedroom and living room of this luxurious suite has its own balcony boasting beautiful views of the surrounding oasis.
1 Bedroom Family Suite, Pool Access
The comfort of a prestigious hotel suite with direct access to the pool. This suite features a bedroom with King-size bed, an elegant living room with flat screen TV as well as a balcony with direct access to the huge pool area.
Two Bedroom Suite Garden
A two bedroom suite with exclusive amenities to pamper yourself while enjoying the greenery of Rixos Premium Saadiyat Island.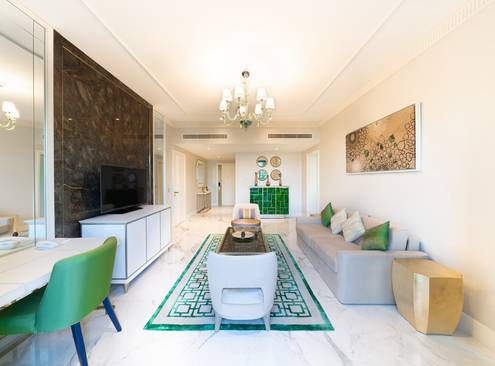 Presidential suite
Adorned in the royal colours of an oriental palace, this 2 bedroom suite promises a luxurious and truly unforgettable stay. Marble floors, sparkling chandeliers, vibrant bathrooms, prestigious living spaces and a majestic bedroom...all for you
Villas
(2 types)
3 Bedroom Executive Villa, Pool Access
Stay by the water in a luxury poolside villa. This splendid poolside villa features a large romantic room with desk area, marble bathroom with bathtub as well as spacious and elegant living and dining areas.
4 Bedroom Superior Villa, Private Pool
Prestigious villa with private pool for a relaxing holiday on the shores of the Arabian Gulf. The superior villa offers the optimum in privacy and relaxation thanks to its private pool. You can lounge in the spacious and bright living room,
Dining
Restaurants (6)
Rixos Premium Saadiyat Island offers seven restaurants including one exclusively reserved for guests residing in our villas. From morning coffee to midnight feasts, from Japanese to Italian, the resort has a restaurant to suit every appetite.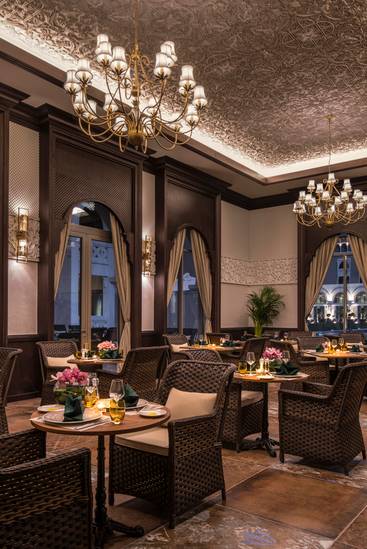 Club House
An exclusive venue reserved only for guests residing in our luxury villas, the Club House caters to tantalizing all of your taste buds, serving a variety of International cuisine in an intimate setting as well as refreshments.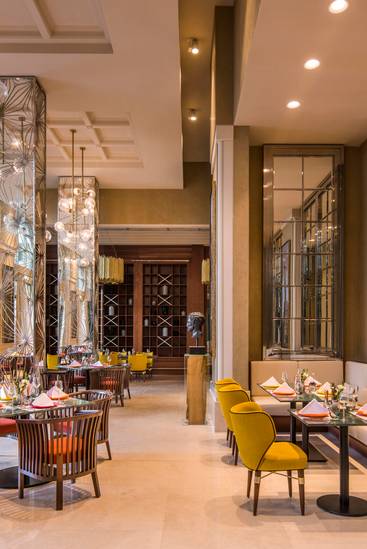 L'Olivio
L'Olivio welcomes you to the warm and charismatic flavours of Italy, delighting pizza and pasta enthusiasts alike. This Italian A La Carte concept will not disappoint.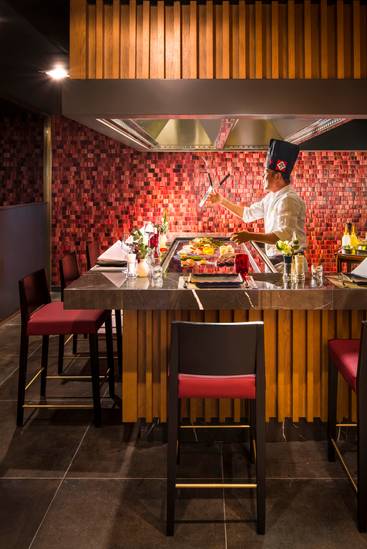 AJA ASIAN & TEPPANYAKI
Aja invites you to experience world-famous traditional Asian cuisine. With a live Teppanyaki station, sake and sushi bar, live music entertainment, an unforgettable evening of awe-inspiring moments awaits.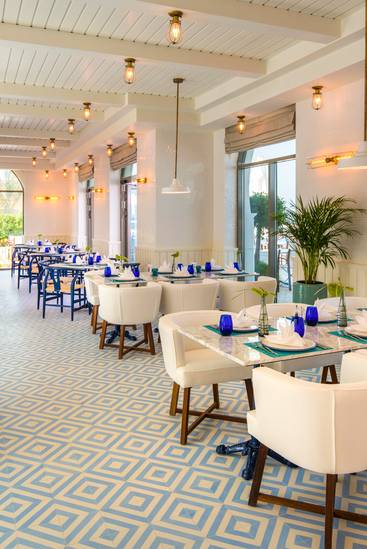 MERMAID
Epitomizing beachside luxury dining is Mermaid restaurant, a Mediterranean seafood and Greek cuisine served alongside extraordinary views of the romantic coastline.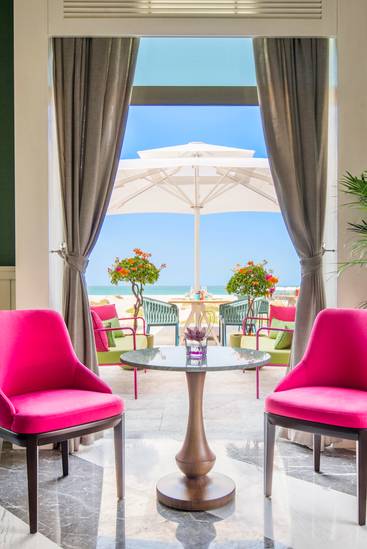 People's
A casual dining concept with mesmerizing beach views offering a range of snack, alcoholic and soft beverages. People's welcomes you to relax on its open terrace throughout the height of the day.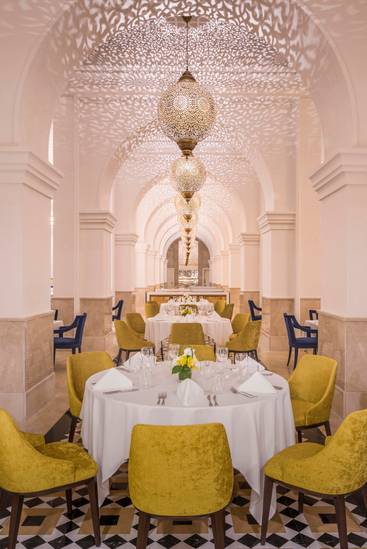 TURQUOISE
All Day Dining Restaurant, serving a wide selection of world cuisines as an open-buffet concept. Enjoy a variety of beverages and cocktails served in the comfort of indoor seating or on the adjacent shaded terrace.
Bars and pubs (4)
From an elegant lobby bar to a laid back swim-up bar, the hotel offers 4 bars for guests to quench their thirst. Our bars embrace their stunning natural surroundings and local culture serving everything from shisha to Arabian inspired cocktails.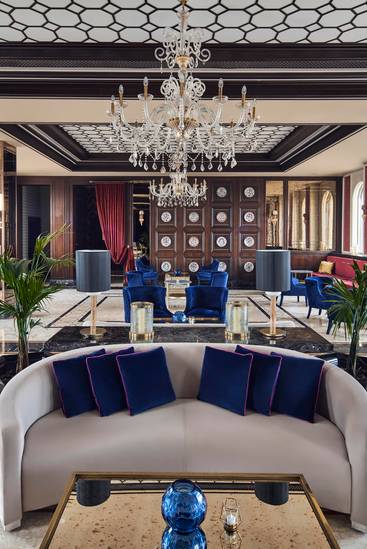 ORIENT BAR & LOUNGE
Experience authentic Turkish hospitality at Orient Bar & Lounge serving the finest beverage selections, top shelf collections and a one of a kind mixology experience.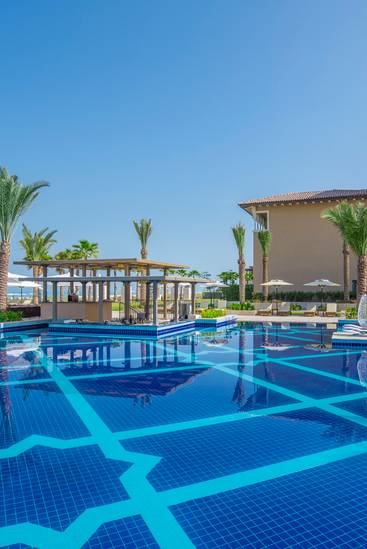 POOL BAR - HIGHLIGHTS
Cooling off from the midday heat or watching the sun go down with cocktails at hand, never sounded more inviting than that at Highlight's swim up bar. Watch our skilled bartenders curate a mixology of signature beverages. Pool & Beach: 09:00AM to sunset.

WAVE POOL - AQUA BAR
Never miss out on the action, with the convenience of Aqua Bar serving a selection of soft beverages from the wave pool area. Wave Pool and Aqua bar timing: 09:00 to 18:00.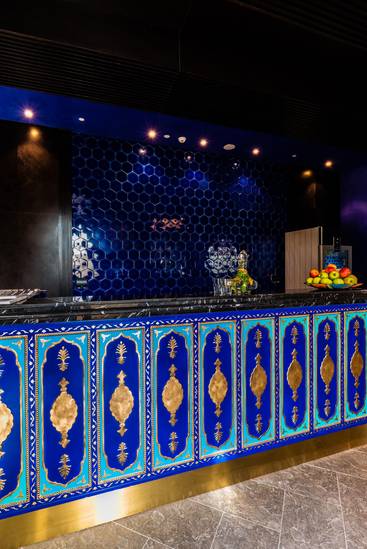 VITAMIN BAR
Continue your wellbeing journey by rehydrating and re-energizing at Vitamin Bar, the first stop after a unique spa experience. Enjoy fresh fruit juices and soft drinks in the comfort of the bar or relaxation area.
Activities and Entertainment
Weddings of Wonder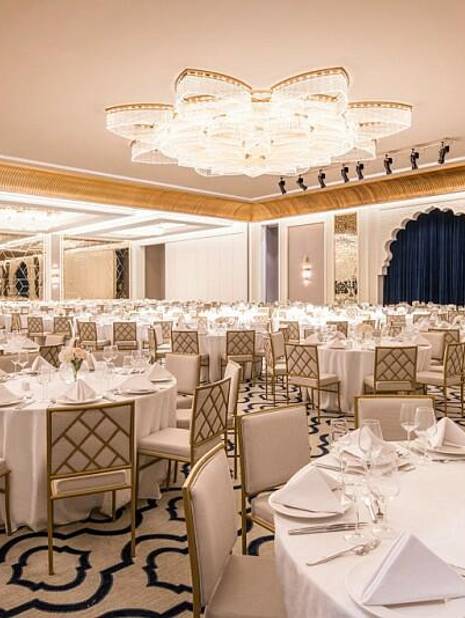 Celebrate the magic of love in the ethereal environment of our grand ballroom. Complemented by delectable culinary creations and exceptional service courtesy of our stellar Wedding Specialists, your fairytale is sure to become a reality.
Dazzle up to 600 guests and create memories to treasure for a lifetime as we endeavour to exceed your every expectation and meet your every desire.
Exceptional Events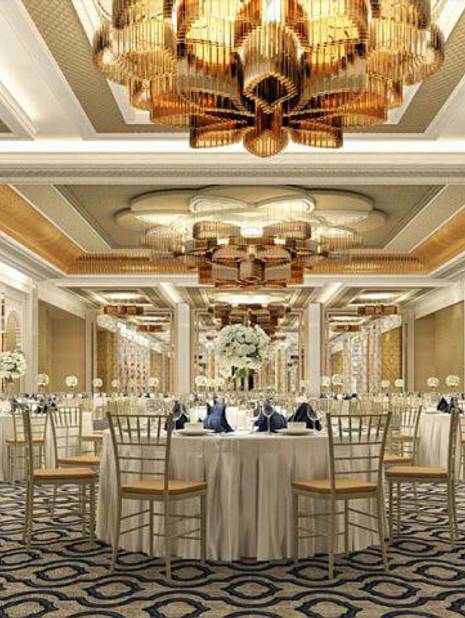 Add a touch of luxury to any event or celebration, while enjoying cutting-edge conveniences with our suite of meeting and conference facilities. Equipped for board meetings, seminars, award ceremonies, banquets and receptions alike, our dedicated team of Event Planners are at hand to find the perfect venue to suit your needs and ensure that your event is a success.
OSH Policy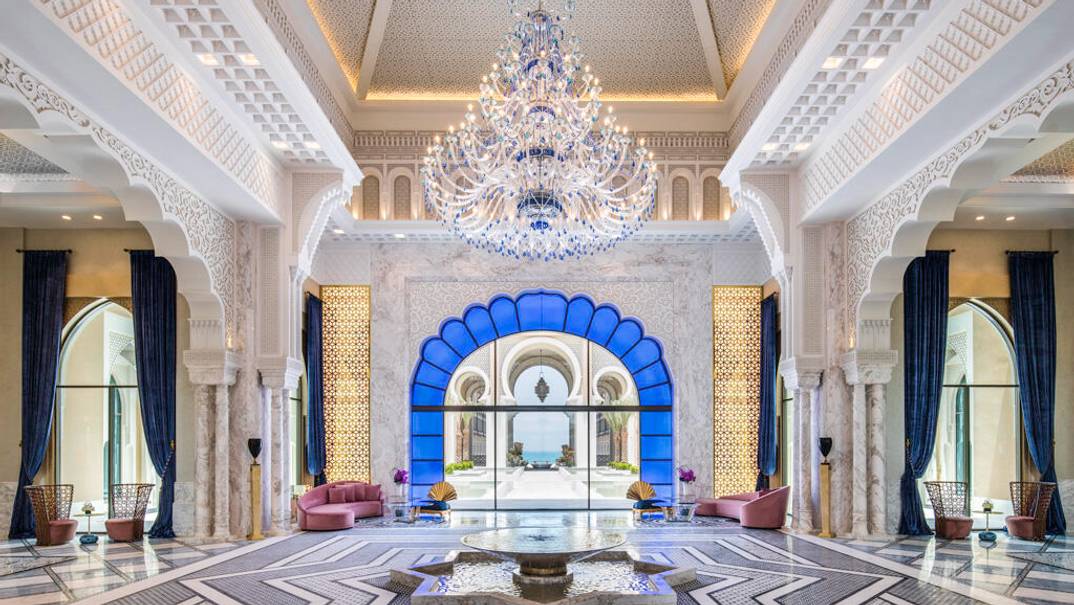 Rixos Premium Saadiyat Island firmly believes on the provision of safe and healthy environment as the foundation of a progressive community. We are therefore committed to achieve sustainable development and workplace safety and health standards that pilot the region to exceed global expectations.
go to active tab
Our offers
Rixos Premium Saadiyat Island invites you to have UAE Resident's Privileges!
See details +
Enjoy all benefits of our Family and Friends Package
Enjoy all benefits of our Family and Friends Package
See details +
Enjoy all benefits of our Spa Escape
Enjoy all benefits of our Spa Escape.
See details +
Guests reviews
100% genuine reviews from our guests
Brilliant
It was fantastic. Buffet choice was amazing, Asian and Seafood Restaurants were very good. The Italian Restaurant was outstanding. The resort was spotlessly clean and the staff were excellent. Would love to come back
Great food, service, facilities
All was great for a weekend break
Wonderful Stay
Excellent Rooms, service and food. Value for money. Wide range of food and drinks throughout out stay. Rooms were super clean and modern high finish luxury interior. Friendly staff and very informative. Amenities in the hotel were fantastic. Only downfall was the TV channels were VERY limited hardly any English mostly Arabic..This needs to change as you have international guests. More movie and music channels in English especially English News channels is a bare minimum for such a high end hotel.
First class hotel, attentive staff, great food
Third time that we have stayed at the Rixos Premium and we are set to return for a forth visit on 12th November for my birthday