Our services
Air conditioned
Bar
Child facilities
Meeting room(s)
Car park
Private bathroom
Restaurant
Tennis
Wheelchair access
Internet access
Water park
Overview
Discover the paradise of Egypt's Red Sea and immerse yourself in the luxury of all-inclusive hospitality. Like the Rixos Sharm el-Sheikh, this luxury 5-star resort is located in the Red Sea's renowned diving region. The resort is a kaleidoscope of colour with glorious landscaped gardens rolling down to the pristine sands and crystal waters. Rixos Premium Seagate has its very own protected coral reef, designed to provide direct access to the underwater world with its magnificent marine life. It is against this backdrop that the rich and varied activity and entertainment programmes take place. From morning through to night, guests can take part in the unrivalled experiences that Rixos Premium Seagate offers. Rixos Premium Seagate is located 18 kilometres from Naama Bay, 25 kilometres from Old Market Sharm El Sheikh and 9 kilometres from the Sharm El Sheikh Airport.

South Sinai, Nabq Bay
Egypt, SHARM EL SHEIKH
Abundant Flavours
Guests at Rixos Premium Seagate enjoy a whirlwind gastronomic journey around the world during their stay. Twenty restaurants and bars offer all-day dining designed the delight from breakfast through until dinner or midnight feasts for those partying until late into the night.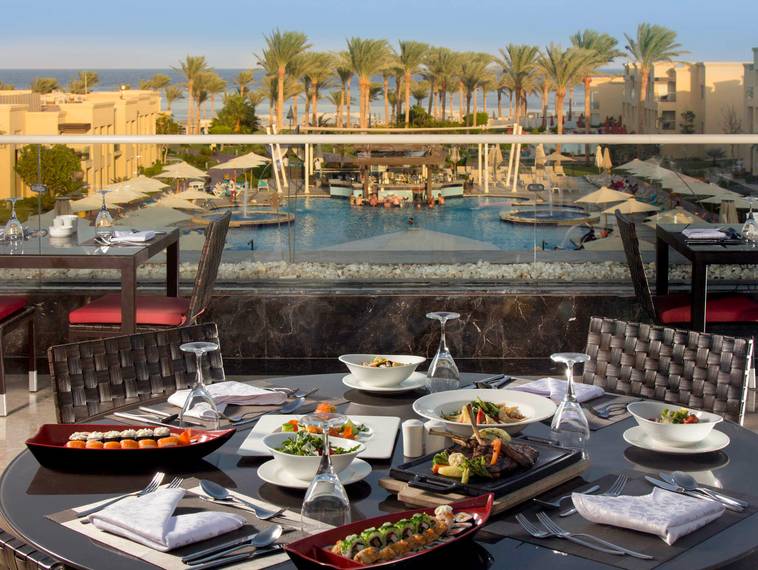 Guests at Rixos Premium Seagate enjoy a whirlwind gastronomic journey around the world during their stay. Twenty restaurants and bars offer all-day dining designed the delight from breakfast through until dinner or midnight feasts for those partying until late into the night.
Rooms & Suites
Suites
(6 types)
Junior suite
Elegant interiors, a bedroom with a king bed, and a sitting area with a sofa in a convenient design, as well as pool or garden views, appeal to all guests desiring a mesmerizing holiday experience in a Junior Suite.




Superior Suite Aqua
Located second line at Seagate Aqua, ground floor with a garden view, a King and Twin room, living area, 3 fully stocked mini bars, tea and coffee making facilities, bathrobes and slippers, 3 LCD IPTV screens, 2 bathrooms, 2 safe boxes, terrace.
Family suite
Family suites consist of two connected Superior or Deluxe rooms with 2 separate bedrooms with one king size bed and two twin beds Suite. Garden or pool views from the balcony or a terrace bring comfort into your room.





Grand Suite Aqua
Located second line at Seagate Aqua, ground floor with Pool View, a King and Twin room, living area, 3 fully stocked mini bars, tea and coffee making facilities, bathrobes and slippers, 3 LCD IPTV screens, 2 bathrooms with phone, safe boxes, terrace.






Deluxe Suite Aqua
Located second line at Seagate Aqua, first floor with a pool view with balcony, a King and Twin rooms, living area, 3 fully stocked mini bars, tea and coffee making facilities, bathrobes and slippers, 3 LCD IPTV screens, 3 bathrooms, 2 safe boxes
Executive suite
Elegant décor across an 80m² area, a bedroom with a king bed, two bathrooms, a living room with large TV area, and a balcony or a terrace with a pool view promise a superior holiday experience amid plush accommodations framed by stunning views.
Villas
(1 type)
Superior Villa
Superior villas offer 2 bedrooms, 3 bathrooms, large living room and private garden with swimming pool, marble floor, authentic décor and latest technologies together and private butler to make you feel a Royalty in your personal wonderland.
Dining
Restaurants (11)
Family favourites, sophisticated a la carte, theatrical cooking stations and delectable buffets, Rixos Premium Seagate is truly a foodie's paradise. The award-winning experienced culinary team cook with only the finest ingredients to create culinary delights from Italy, Turkey, France, Brazil, and beyond.

ASIAN RESTAURANT
Let our chefs tantalize your taste buds with a favourite-filled menu. Our restaurant aims to provide high quality, authentic Far East cuisine in a relaxed environment. Fresh ingredients, modern surroundings, delicious food.

EXECUTIVE LOUNGE
Enjoy your meal in our elegantly designed a la carte restaurant. Serving exquisite breakfasts, lunches and dinners, this perfect spot offers warmth and a distinguished atmosphere to our valued VIPs. All services extra charge.

FOOD COURT
Open-air Food Court is located near the beach and offers guests 8 stations with various fast food items. Enjoy your perfect burgers, arabic shawermas, cheeseburgers, salads, different kinds of pasta and pizza, french fries etc.

LA CHURRASCARIA RESTAURANT
Delight your appetite with the juiciest steak cut, cooked with Brazilian flavors that feels like a celebration in your mouth

LALEZAR TURKISH RESTAURANTS
Enjoy our luxurious Turkish Restaurant and enjoy dishes culminating in a true traditional culinary fusion enjoyed by many around the world.

PEOPLES INTERNATIONAL RESTAURANT
Take a break from the sun and enjoy incredible food from across the globe. We have something for everyone, including a Sushi & Teppanyaki Bar (extra charge) offering only the freshest ingredients available.

SALT SEAFOOD RESTAURANT
Our seafood restaurant offers a truly superb à la carte menu absolutely packed with fresh, seasonal dishes ideal for any occasion. A perfect spot to kick back in a unique atmosphere amid relaxed conversation, fine seafood and a bottle of good wine.

THE MANGAL BBQ RESTAURANT
Restaurant is located on the shores of the Red Sea, in the shade of tall palm trees and blown by a light sea breeze - an ideal place for a family dinner. There is an individual BBQ near each table, where our caring chefs will prepare a variety of meat.

TURQUOISE RESTAURANT
Turquoise Restaurant presents a rich open buffet with an elegant selection from the world's greatest cuisines. Serving five times a day, Turquoise Restaurant offers breakfast, late breakfast, lunch, dinner, and late dinner.

EPICURE MODERN FRENCH RESTAURANT
Discover the finest Modern French cuisine in Sharm El Sheikh. Only the finest ingredients are used in our wide range of dishes, transforming ordinary fare into a sumptuous pleasure.

L OLIVO ITALIAN RESTAURANT
Enjoy fine dining at its most exuberant with our diverse range of pastas, pizza and traditional Italian cuisine.
Bars and pubs (9)
Rixos Premium Seagate has 10 bars throughout the resort, each with a unique vibe. From the sophisticated lobby bar to the laid back chic of the beach bar or casual cool of the pool bars. There is a bar and a drink for everyone, any time of day.

DETOX BAR
This is an offers for connoisseurs of a healthy lifestyle to enjoy freshly squeezed fresh fruits and vegetables on the shores of the Red Sea.

ENTERTAINMENT LIVE STAGE
Rixos Entertainment Live Stage is a very special and elite place where you will feel the rhythm of the music with no boundaries. World famous DJ performances and super star concerts add vivacity to your holiday.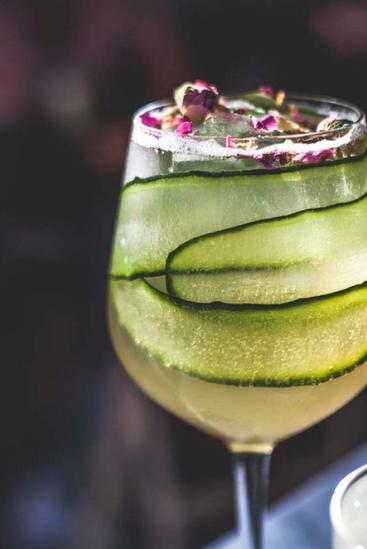 ENTERTAINMENT POOL BAR
Entertainment Pool Bar is renowned for its rich, opulent interior and its menu of new and classic cocktails. Ideal place to relax after a busy day at the pool and beach.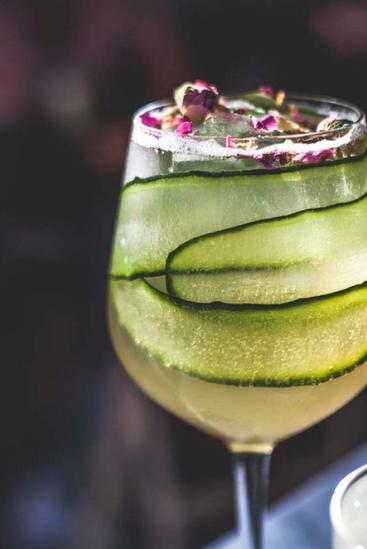 FOUNTAIN POOL BAR
This is the perfect place to enjoy vacation with your family. Located by the fountain pool with a view of Turquoise Main Restaurant for a lazy dip after a delicious meal.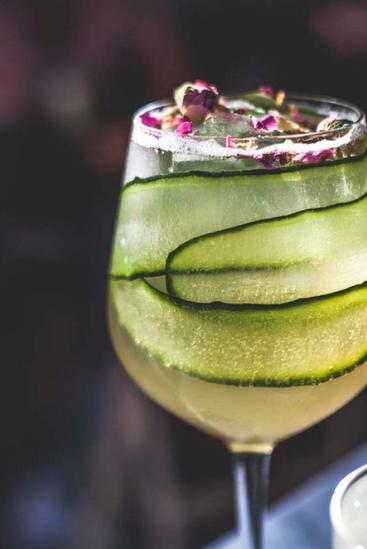 IXIR VITAMIN BARS
Two Ixir Vitamin Bars are located in our huge Rixos Anjana Spa and Ladies Spa. These are the ideal places to relax after an adrenaline rush from the gym work-out with freshly made fruit juices, energy drinks and soft drinks.

LAGOON POOL BAR
Located at the Main Lagoon Pool this bar is an ideal place to relax and mingle with friends whilst cooling off in the pool and enjoying a refreshing cocktail.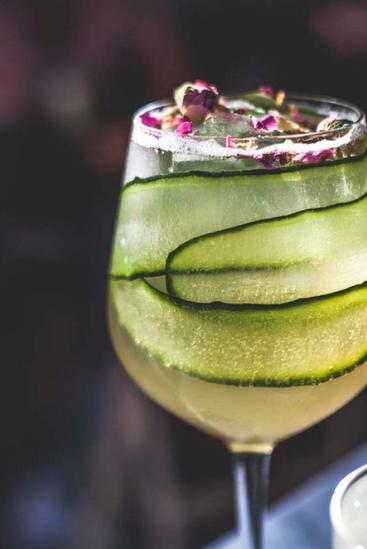 PIANO LOBBY BAR
A perfect place to relax and get served with delicious, refreshing cocktails and several brands of tea. The intensive scent of freshly ground and brewed coffee fills the whole lounge. Pastries are available at set times during the day.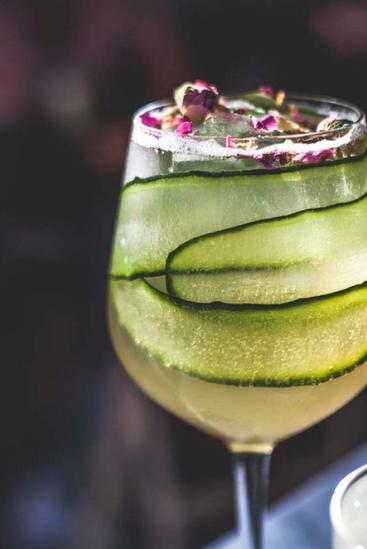 RIXOS ARENA BAR
Rixos Arena Bar is an excellent place where you can meet up with your friends, dance or watch spectacular performances and shows in the evening, before or after dinner. Located in the Entertainment area.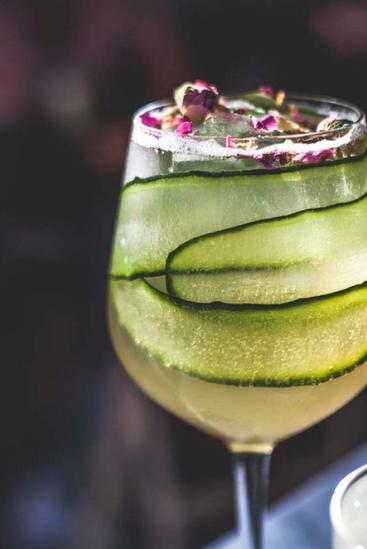 TIRAN ISLAND BEACH BAR
Our famous Tiran Island Beach Bar is located directly on the beach. It is a perfect place to enjoy the beautiful views of the Red Sea whilst soaking up the sun.
Activities and Entertainment
Spa and Wellbeing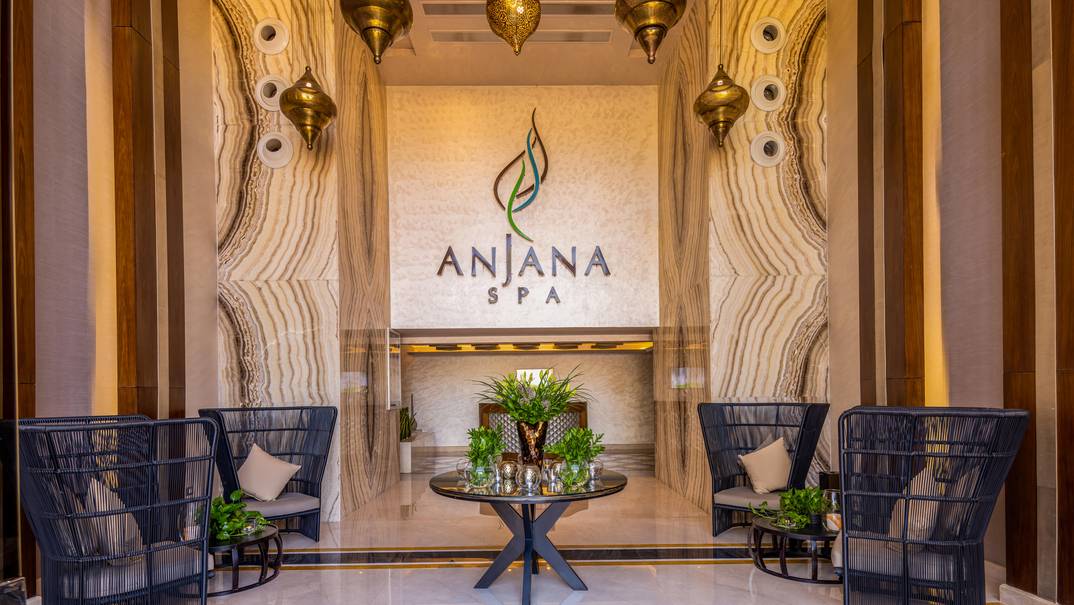 Spa and Wellbeing
The dazzling serenity of the Rixos Anjana Spa awaits, offering a sensory journey designed to relax and restore the mind, body and soul. The Rixos Anjana Spa provides an exquisite treatment menu which blends traditional methods from Eastern (including Thai, Balinese and Indian) and Western practices. Each is delivered by an expert therapist and designed to promote your peace of mind and rejuvenate your body.
The Rixos Anjana Spa brings traditional healing wisdom to a space of serenity, sensuousness, and relaxation. At the very heart of the spa is the signature Turkish bath. Embracing the Turkish touch, the traditional rub and foam treatment is like no other experience.
As well as treatments, you can indulge in the incomparable pleasure of a range of beauty sessions in one of many treatment rooms. Or luxuriate in our steam rooms, saunas, or Jacuzzi. Or, if working out is more your style, treat your body to a session at the Fitness Centre.
In addition to the Rixos Anjana Spa, Rixos Premium Seagate has an exceptional dedicated Ladies Spa for ladies only. Massages and beauty treatments, sauna, whirlpool, steam bath, Turkish bath, Beauty centre, hairdresser services and Fitness centre – all available in this exclusive area dedicated to women only.
go to active tab
Meetings and Events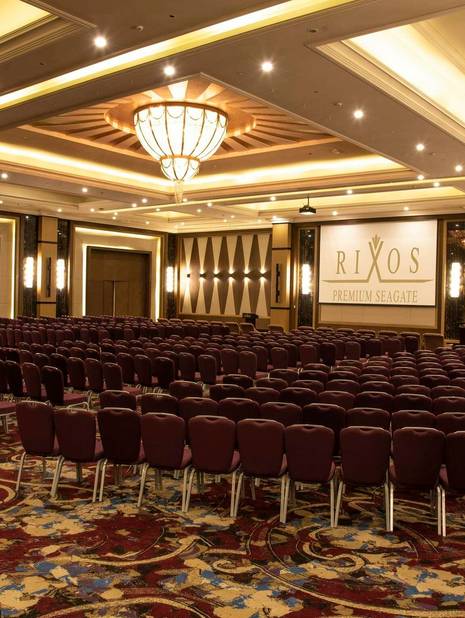 Rixos Hotels ensure successful meetings, memorable events and fairytale weddings with our range of stylish indoor and outdoor venues, dedicated staff and the most exquisite cuisine. Whether a small and straightforward event or an extravagant gala, Rixos will elevate your event to another level. No meeting or celebration is ever the same; each tailored to your specific requirements.
You may require a corporate event. This event can be for larger audiences, such as conventions or smaller events like conferences and meetings. Whatever you need to leave that lasting impression and create the most memorable experience we will arrange. Our large Conference Hall and nine breakout rooms equipped with state of the art video conference and presentation materials. With the entire event vision in mind, we will execute with detailed precision and timing the perfect event.
We understand that your wedding day is a day to remember for a lifetime and one that will remain in the memory of you and your guests for a long time to come. Read your wedding vows on the private sandy beach under the beautifully decorated flower arch surrounded by your friends and family. Enjoy the views of the Red Sea while enjoying a beautifully prepared set menu of your choice, or maybe you require something simple – whatever you need we are ready to ensure you have a perfect Wedding Day.
Food & Beverage is a significant part of any event. From set menus and buffets to small coffee breaks our highly skilled and experienced team take the utmost care in the preparation and execution of our food and Beverage, using only the highest quality ingredients.
Our offers
Enjoy all benefits of our Romance Escape
Perfect for an amazing honeymoon, a special wedding anniversary or a quiet weekend away for two. Our Romantic Escape will help you relax and unwind with your loved one
See details +
Enjoy all benefits of our Spa Escape
Find the perfect retreat and enjoy ultimate relaxation with our sumptuous Spa Escape.
See details +
0
Guests reviews
100% genuine reviews from our guests
Good but with a few niggles
We had a lovely time. The staff were all really friendly. The food was mostly great. We felt that we were given enough information about how things at the hotel worked. As our stay was over new year, there seemed to be a full week of really loud entertainment which ruined the holiday really. We dreaded going to bed every night knowing that loud dance music would be played until midnight every night. It made it impossible to sleep.
Great place to stay
We had such a wonderful time at Rixos sharm. The hotel facility is very well taking care of and the food was great, never seen such a variety in the food as I have seen at Rixos. Staff is fantastic and friendly. The only bad experience I had was with the Safari that I booked through the hotel because I didn't have a good time at all and it wasn't up to my standards or even close to the Rixos standards. It was a great disappointment.
Well organised
Week entertainment. Very loud music after 12 (christmas and indian wedding). Allecarte restaurants very different: italian/french/people very average while brasilian/mangal/turkish good quality. Lobby bar with very good waitresses and wuality drinks, nice live music . Teenagers could have more enternainment. All based on children and adults. Rooms very /too small for families(two doubles connected) House cleaning chasing for tips, quite annoying Open space fitness very good, super juice bar Nice flowers, surrounding Good pool service , warm water Very good experience to have possibility to visit two hotels with golf carts