Overview
Rixos The Palm Dubai Hotel & Suites is a multi-awarded family beach destination situated on the iconic Palm Jumeirah Dubai. The beach resort offers panoramic views of the azure waters of the Arabian Gulf, Dubai's iconic skyscrapers, the shimmering skyline of Dubai Marina and the remarkable lagoons and architecture of Palm Jumeirah itself. Rixos The Palm Dubai has a prime location, just a short distance from Dubai's popular tourist destinations and entertainment districts. Situated on the eastern side of the Palm Jumeirah Crescent, the unique architecture of the resort is designed to ensure the entire resort has spectacular, unparalleled views. Families travelling with young ones also benefit from our fully supervised Rixy Kids Club offering a variety of entertainment and leisure activities for the little ones as well as their own private swimming pool. Travellers enjoy an unlimited selection of culinary delights and over 100 international brands of beverages across all our restaurants & bars throughout their stay. Additionally, guests have access to a variety of fitness and entertainment activities, wellness facilities at the Turkish-inspired Anjana Spa as well as daily minibar service. Rixos The Palm Dubai is located 17 kilometres from the harbour and the Mall of The Emirates, 30 kilometres from Dubai Mall Burj Khalifa, the tallest building in the world, and 47 kilometres from Dubai International Airport.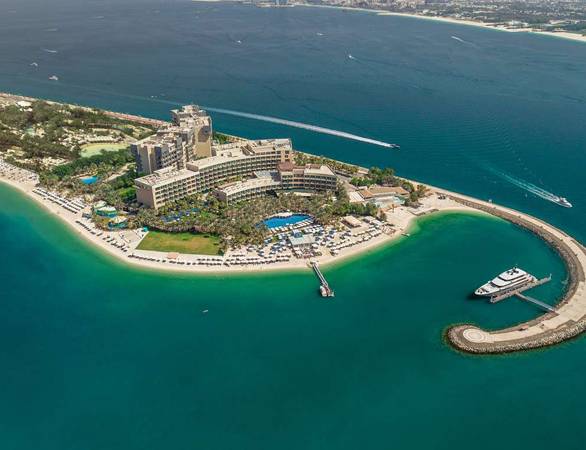 East Crescent Plog40
United Arab Emirates, DUBAI
All Inclusive - All exclusive at Rixos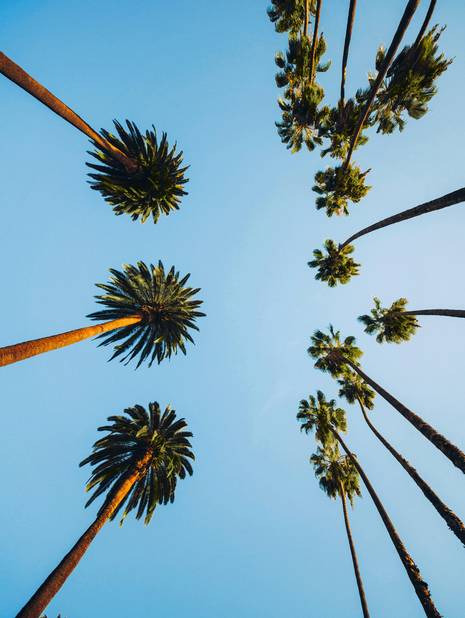 The All Inclusive All Exclusive Rixos Experience is designed for guests to discover a new sense of freedom and discover a world of possibilities through an endless stream of award-winning worldly cuisines, luxurious stays in stylish scenic accommodations, energetic entertainment, fun-packed activities, and an exemplary display of Turkish hospitality. At Rixos, our service is personal and our vision ensures guests have an individual and meaningful experience. Exceptional #RixosMoments are created through All Inclusive experiences across different properties perfectly situated in bucket-list worthy destinations offering a fresh perspective on your kind of luxury paradise.
Learn More
Abundant Flavours
The restaurants and bars offer a dynamic dining experience at Rixos Palm Jumeirah. With elegant lounges and casual poolside bars, the hotel has everything covered from a romantic date night dinner to luxurious lunchtime buffets.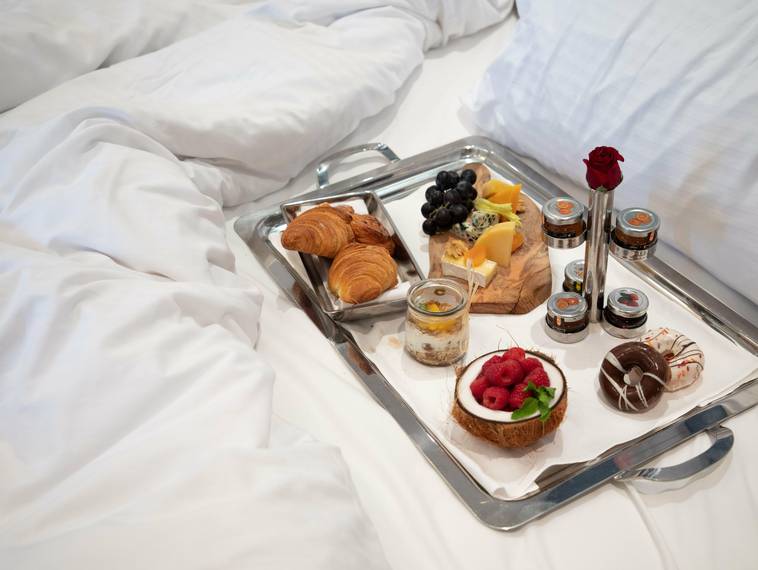 The restaurants and bars offer a dynamic dining experience at Rixos Palm Jumeirah. With elegant lounges and casual poolside bars, the hotel has everything covered from a romantic date night dinner to luxurious lunchtime buffets.
Rooms & Suites
Rooms

(5 types)
Deluxe Room
Each generously proportioned Deluxe Garden View Room provides beautiful accommodation in Dubai with a King Bed or Twin Beds, offering an oasis of serenity from the world, courtesy of floor-to-ceiling windows.
Deluxe Room, Sea View
Each generously proportioned Deluxe sea View Room provides beautiful accommodation in Dubai with a king bed or twin beds, offering an oasis of serenity from the world, courtesy of floor-to-ceiling windows.
Premium Room, Garden View
These extra-spacious 65 m² Premium Rooms offer a garden view with King bed or twin beds and a living area. Marble bathroom with a deep-soak bathtub and standalone rainfall shower. Lounge area with executive writing desk.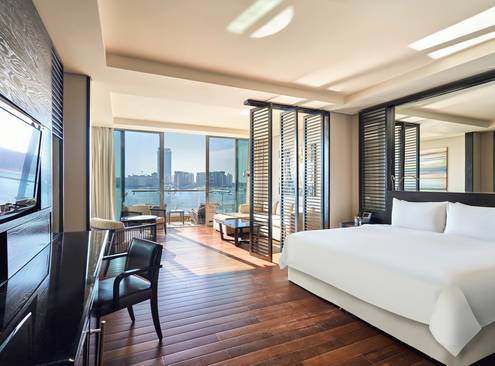 Premium Room, Sea View
These extra-spacious 65 m² Premium Rooms offer a sea view with King bed or twin beds and a living area. Marble bathroom with a deep-soak bathtub and standalone rainfall shower. Lounge area with executive writing desk.
Wellness Double Room
Adjacent to the spa, wellness rooms offer a breath-taking view of the Palm Lagoon through floor-to-ceiling windows, complemented by a terrace with direct access to the semi-Olympic lap pool and the beach as well as a private garden and plunge pool.
Dining
Restaurants (6)
At the heart of the resort is A La Turca, a Turkish restaurant offering service all day long, complemented by three signature restaurants – the Italian-inspired L'Olivo Ristorante, Toro Loco Steakhouse and Aqua & More seafood restaurant that will surely delight the palate of every connoisseur.

PATISSERIE ISTANBUL
The inviting lobby lounge offers freshly-baked viennoiseries in the morning and by midday, traditional Turkish sweets and pastries and a wide range of international desserts served along with your choice of tea, coffee, or fresh juices.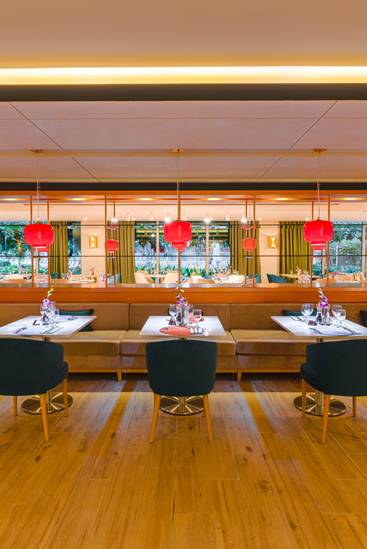 TURQUOISE RESTAURANTS
An open buffet concept showcasing grilled specialities and traditional favourites, Turquoise simply serves the finest of Turkish gastronomy, hearkening to the sumptuous royal feasts of the Ottoman Empire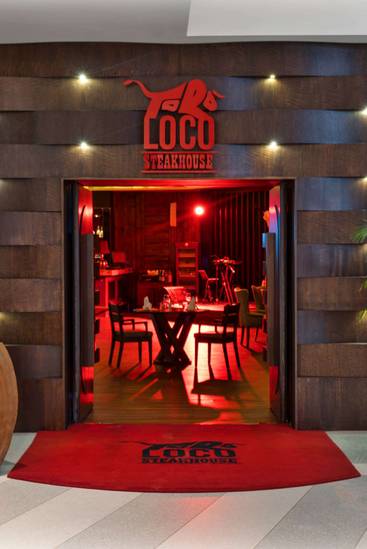 TORO LOCO STEAKHOUSE
This popular steakhouse on Palm Jumeirah appeases your inner carnivore with a variety of Wagyu, Argentinian, US Angus and Canadian dry-aged beef grilled or prepared to perfection, sometimes even right at your table!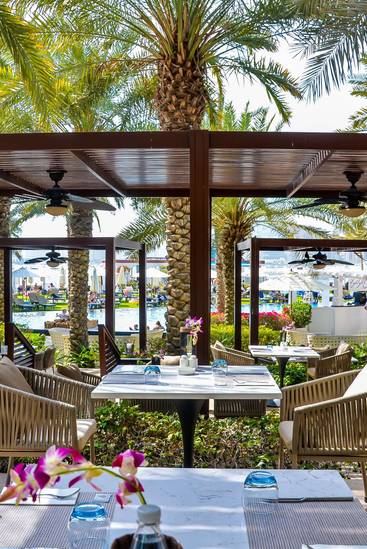 A LA TURCA RESTAURANT
The resort's main restaurant A La Turca presents an open buffet concept that serves a variety of international cuisines including the authentic Turkish cuisine with delicacies such as grills, kebabs, and mezzes from Eastern Anatolia.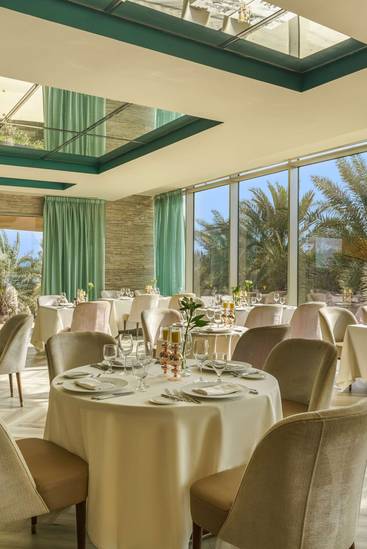 L OLIVO RISTORANTE
If you're looking for a romantic restaurant, then this elegant venue staffed by an award-winning team provides a delectable choice of traditional Italian and Mediterranean-inspired dishes.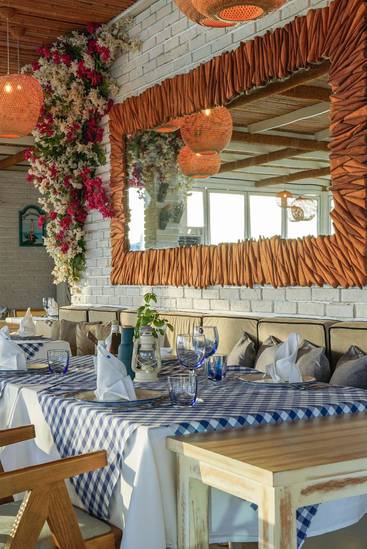 AQUA & MORE RESTAURANT
Set out along the pristine shoreline overlooking the Arabian Gulf and boasting mesmerizing views of Dubai's iconic skyline, Aqua & More restaurant serves a delectable fusion of mediterranean and oriental seafood dishes.
Bars and pubs (4)
Guests can enjoy everything from smoothies to sundowners from the swim-up bar or the I-Chill Beach Lounge. Serving authentic Arabic shisha, the popular Nargile Lounge is the perfect spot for those looking to indulge in local traditions.

THE BREEZE POOL BAR
Wrapped in lush greenery and towering palm trees, the private pool bar is an excellent place to decompress and unwind. Lounge on comfortable sunbeds around the pool after an invigorating dip, with delicious refreshments from the adjacent bar. Essential for a fabulous downtime experience.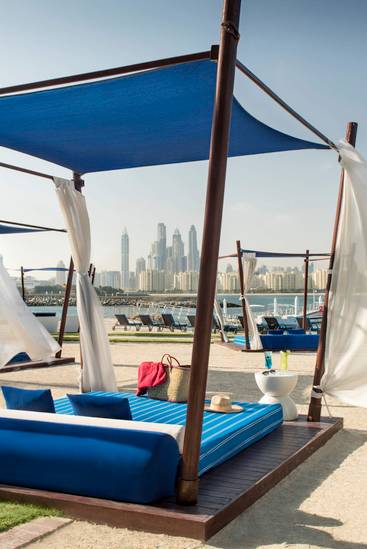 I CHILL BEACH LOUNGE
Enjoy the views of Dubai's shimmering skyline right from our pristine beach as you savour luscious sundowners while catching up on the day's trending news with friends.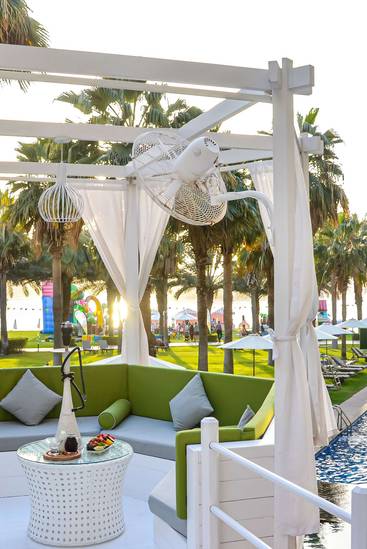 NARGILE LOUNGE
Relax in the tranquil ambience and private cabanas of Nargile Lounge, delighting in the sweet pleasures of exotic shisha as well as a wide selection of specially-blended organic teas and signature beverages.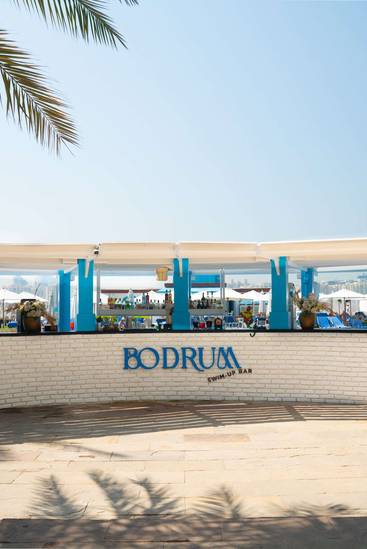 HIGHLIGHTS POOL BAR
Whether you choose to relax by the pool or soak up the stunning views of the sunset, Highlights Pool Bar offers a wide selection of innovative cocktails crafted by our imaginative bartenders to infuse your break with a touch of adventure.
Anjana Spa

The Turkish-inspired award-winning spa at Rixos The Palm Hotel & Suites offers a sanctuary for relaxation and wellbeing. With a range of signature rituals dating back to the Ottoman Empire including the popular Turkish Hammam, each therapy is designed to elevate your senses, restore balance and bring harmony to your body, mind and spirit.
Learn More
Activities and Entertainment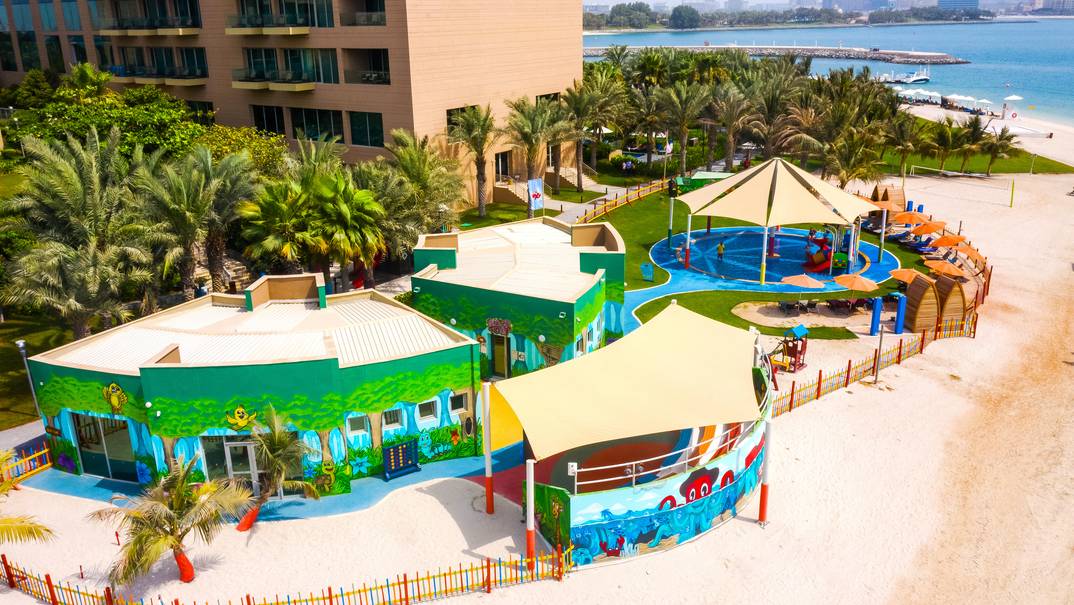 Rixy Kids Club
As one of the most child-friendly hotels in Dubai, we know that happy children bring nothing but joy to parents. At Rixos The Palm, little ones enjoy a thrilling holiday full of new friends, fun and games. Activities available at Rixy Kids Club include magic shows, cooking classes, handicrafts, treasure hunts, beach and pool games, talent shows, and so much more. The shaded kids pool features colourful slides and a tipping bucket for kids to have a splashing good time!
Also on offer at this unrivalled children's hub are block-building in Brickland, seascape painting & archaeological digs at the beach, magic and bubble shows at the first-in-market children's amphitheatre and even a Rixy Disco at night. The fabulous facilities also include the Rixinema, is a comfortable and colourful children's movie theatre which plays the latest children's movie releases.

go to active tab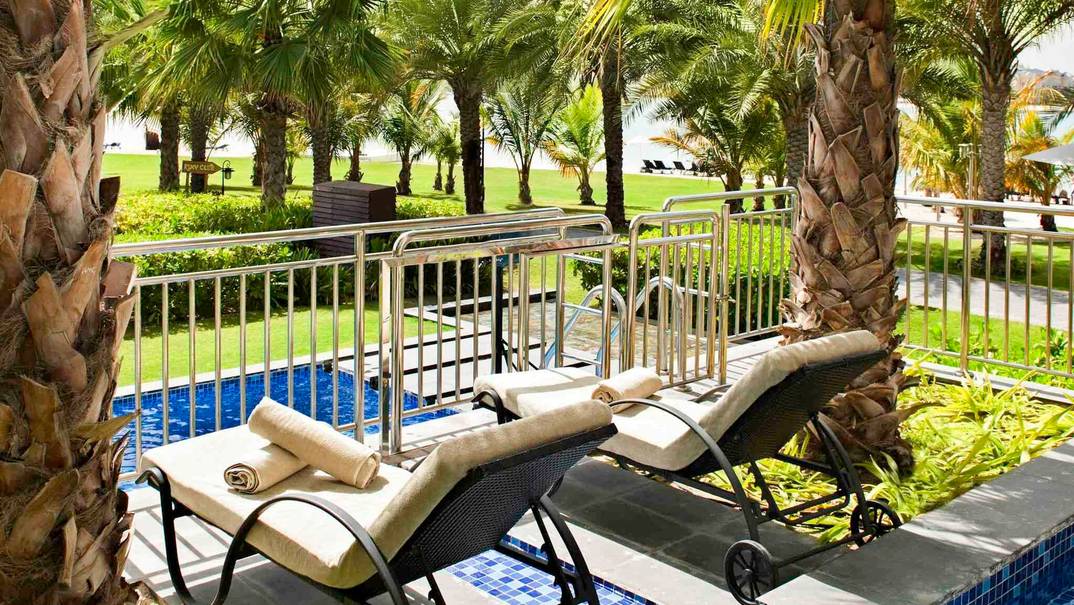 Active Outdoors
Rixos The Palm Dubai Hotel & Suites offers year-round leisure activities for the enjoyment of families, couples or friends. Making the most of the resorts fabulous beachfront location, many of the activities on offer take place on the beach or in the water including yoga on the beach and numerous motorized and non-motorized water sports for those looking to satisfy their need for adrenaline-pumped adventures on the open sea.
For those seeking physically-challenging activities, full workout programmes are designed by our Exclusive Sports Club such as spin cycling and TRX workout. Your stay with us will certainly have no shortage of recreational experiences!
The ultimate activity at Rixos The Palm Dubai has to be the scuba diving on Palm Jumeirah. Discover life below the sea with our internationally-certified scuba diving instructors who will take you through a fun and unforgettable underwater experience. If you never had a chance to explore the depths of the sea and get up close with marine life, then here's your once-in-a-lifetime opportunity.
go to active tab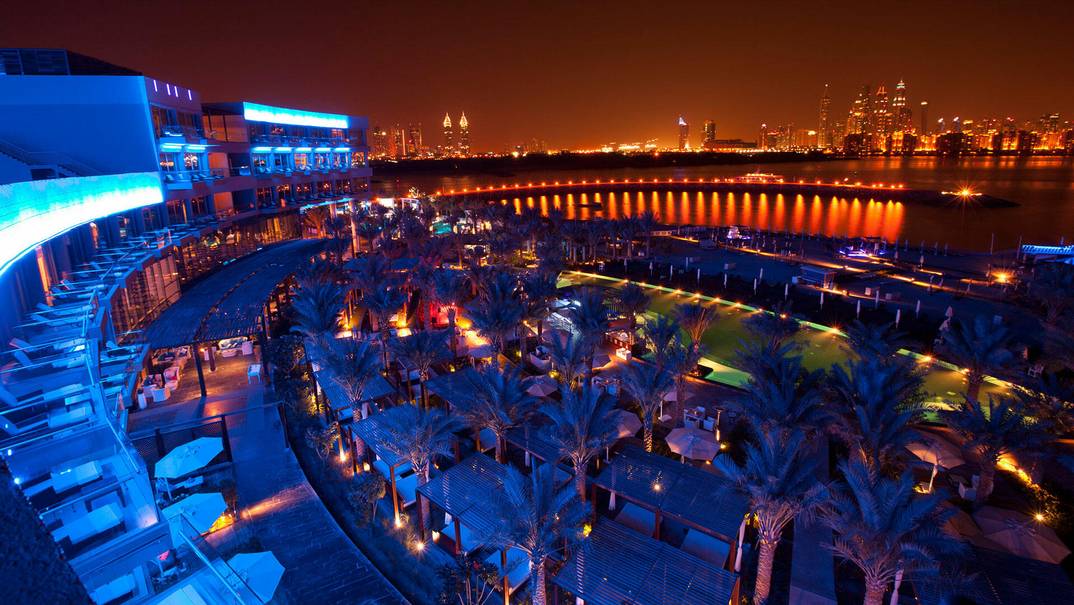 Live(ly) Entertainment
Dedicated to creating exception entertainment programmes at Rixos The Palm Dubai, our experienced team ensure every holiday is nothing short of an exceptional experience, all year round.
The resort's evening entertainment programme comprises of a variety of thrilling musical performances almost every night. From epic music performances by our resident instrumentalists, DJ's or live bands, experience different vibes indoors as well as under the stars.
go to active tab
Wellbeing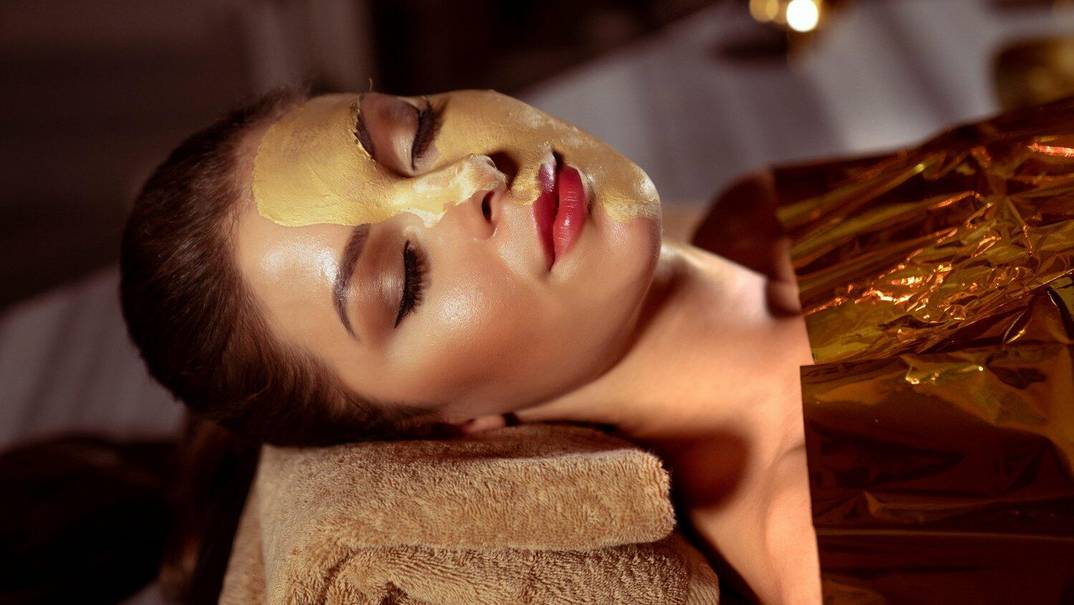 Beauty Salon
Our beauty salon offers services ranging from haircuts, colouring (highlights & lowlights) and treatments, hair extensions, nail care, hair removal treatments, and pampering facial and massage therapies for both ladies and gents.
go to active tab

Fitness Centre
The fully-equipped fitness centre features state-of-the-art exercise equipment as well as a studio for aerobics, yoga and private fitness sessions. Our personal trainers are on hand to help you get the best out of your daily workout routine.
go to active tab
Weddings & Events

Weddings Of Wonder
With a dreamy sandy shoreline for you to take your first bare-footed steps as bride and groom, Rixos The Palm Hotel & Suites offers everything for a secluded sun-soaked wedding paradise on Palm Jumeirah.
go to active tab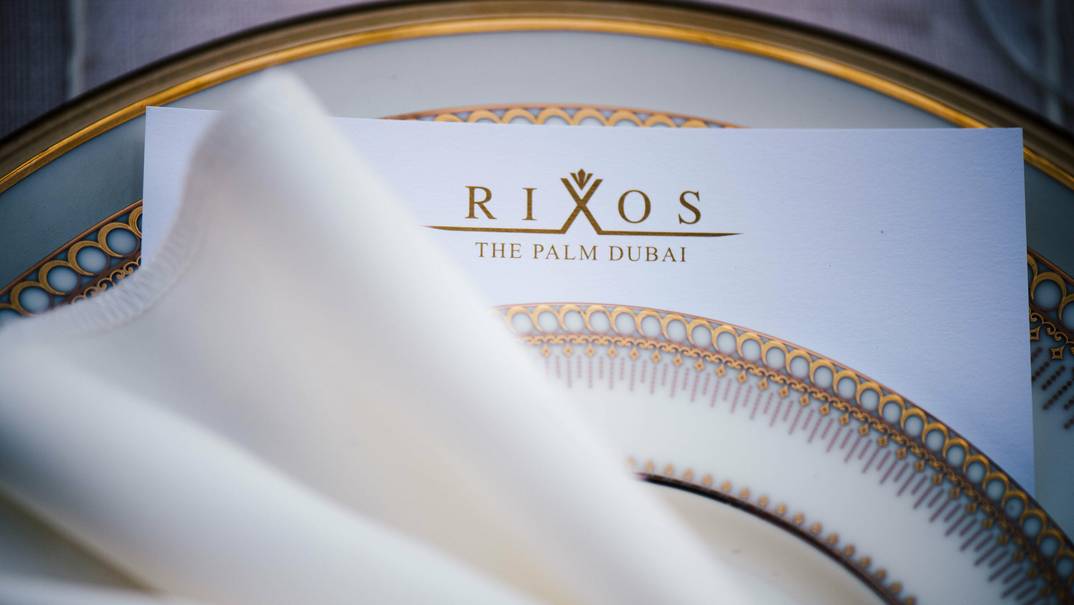 Exceptional Events
If you're looking to host a memorable event in one of Palm Jumeirah's most scenic locations, then the conference facilities at Rixos The Palm Dubai Hotel & Suites offer the ideal solution.
go to active tab
Our offers
Enjoy a unique All-Inclusive daycation
Ever wondered what it's like to go on an all-inclusive holiday? Have a taster when you book our All-Inclusive Daycation
See details +
Enjoy all benefits of our Family and Friends Package
Travel is always better together.
See details +
Enjoy all benefits of our Spa Escape
Unplug from the everyday and treat yourself to luxurious rejuvenation.
See details +
Enjoy all benefits of our Suite Escape
Enjoy the suite life with an unforgettable stay at Dubai's only luxury ultra all-inclusive family destination.
See details +
Guests reviews
100% genuine reviews from our guests
Great location
Overall great hotel , food and drinks excellent, disappointed with the lack of a dressing table and mirror for my wife also rooms starting to show age especially bathrooms with rust around stainless fixings , another disappointment was the beach club was closed down
unique stay
everything was really great, excellent service and food
Brilliant hotel
Fantastic Christmas holiday
good as ever
friendly professional staff, relaxing experience, with quality food, clean areas & rooms
Perfect family Christmas
I took my two daughters to the Rixos Hotel to spend quality time together over Christmas. Having worked at Claridge's in London many moons ago and then worked and managed hotels in the UK and abroad, I can appreciate how hard it is to run a quality hotel. However, the Rixos does this very well. We had the most fantastic time; from the moment we arrived at the hotel and was greeted by the lovely Jarved; this gentleman spreads joy to everyone he meets and is the heart and soul of the hotel. Our bedroom had a sea view and was spotless; the view was lovely during the day and night. The hotel always has a buzz about it with swimming pools and the beach to hand. You also have many restaurants to choose from. We enjoyed Christmas Eve at the Aqua & more restaurant, and the food was super. We also went to the outside bar area most evenings, and we were very impressed with Wilson, who was very attentive and looked after us very well. Marwyn, in the Shisha bar, was delightful and always made us a special drink before dinner. We enjoyed all the of the restaurants; the Turca Restaurant has a wonderful chef who cooks either meat or fish for you to perfection. However, the most outstanding for us was the service at the Toro Loco Steakhouse. The Restaurant Manager was such a good host, complimented by his staff, Thu Ya, Sandip, Djinesh and Margaret. I highly recommend this hotel as all of the team are friendly and helpful and nothing is too much trouble.