Our services
Air conditioned
Babysitting on request
Bar
Breakfast
Child facilities
Golf
Car park
Swimming pool
Private bathroom
Restaurant
Internet access
All inclusive
Overview
The Kingdom Hotel offers comfort, entertainment and relaxation under one roof with its lively and colorful interior design, 401 magical rooms specially designed for kids, exquisitely designed suites, award-winning SPA, private fitness studio, Turkish bath, swimming pool and stylish restaurants, bars and pubs. The hotel has 380 Deluxe rooms, 145 of which are connecting rooms, 20 Suites and 1 Kingdom Suite, offering guests a unique holiday atmosphere. All rooms at the hotel open a magical door to guests to live their own legend. If you wish, you can enjoy an unforgettable experience at Anjana Spa that offers a perfect setting with holistic therapies and massage treatments, whilst your children have fun in the world's largest children's bar and play area which is free for the guests of Kingdom Hotel. Also, you can add more flavor to your holiday with gourmet meals and drinks served at the Eternia Restaurant, the Nyssa Bar, Rue Des Legends and The Legends Pub, and enhance the pleasure of your stay by enjoying special activities and surprises that one can only find at the Kingdom Hotel.

Kadriye Mah. Ataturk Cad., No 104/1, Serik
Turkey, ANTALYA
Abundant Flavours
The Kingdom hotel restaurant serves a sumptuous buffet prepared with only the finest ingredients by the chefs each day. The hotel also has a children's bar and playground designed exclusively for children and a family-friendly pub.

The Kingdom hotel restaurant serves a sumptuous buffet prepared with only the finest ingredients by the chefs each day. The hotel also has a children's bar and playground designed exclusively for children and a family-friendly pub.
Dining
Restaurants (4)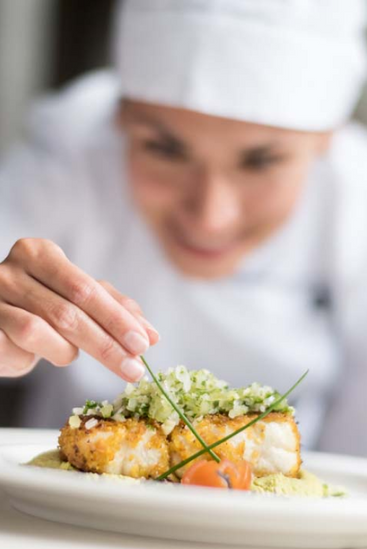 ASİL RESTAURANT
Asil Restaurant, which offers the rich and magnificent options of authentic Lebanese cuisine prepared by award-winning chefs, invites all gastronomy enthusiasts to a different discovery on a charming atmosphere.

You can use our sumptious open buffet prepared by our gourmet chefs in our main restaurant on the B floor of our hotel. Our restaurant will provide you with a delicious experience, which is included free of charge according to your stay package.

NEMO RESTAURANT & LOUNGE
Nemo, Antalya's first aquarium restaurant, which combines the impressive submarine world with Asian and European flavours, turns the food into remarkable works of art.

PIAZZETTA ITALIANA RESTAURANT
Piazzetta Restaurant, which offers the famous dishes of Italian cuisine in a warm and friendly atmosphere, is waiting for you with countless options, all of which are prepared by award-winning chefs.
Bars and pubs (2)

NYSSA BAR
With the Nyssa bar and playground specially designed for our little guests in The Land Of Legends, the children have fun in safety and cheerfully, participating in enjoyable games and making new friends in this colourful space.

THE LEGENDS PUB
The Legends Pub invites its guests to a completely different atmosphere with its French style decoration and provides special moments for the taste lovers with its unique menu and various beverage alternatives.
Musical Boat Parade
You're Invited to A Legendary Musical Boat Parade !

You're Invited to A Legendary Musical Boat Parade !
Our offers
The Land Of Legends
Star Check-in Package To Start Your Legendary Holiday With An Unforgettable Meet & Greet Show
See details +
The Land of Legends
Fond Memories Package To Reminisce Your Sweet Moments At The Land Of Legends
See details +
The Land of Lgends
Mythical Journey Package For Fun-filled Moments
See details +
The Land of Legends
A holiday full of special privileges for the winter months!
See details +
0
Guests reviews
100% genuine reviews from our guests
Nice hotel great for kids but definitely not a five star hotel
Magical holiday full of fun !
Great location! Amazing staff! Magical hotel! Beautiful Sister Hotel and beach!
Best family holiday EVER
We have been all around the world travelling from, Disney to Hawaii, from San Francisco to Toronto.. Thus holiday had it all.. Just a 4 hour flight and a short bus ride to a fun packed holiday for the whole family. We really had the best time, with the best food and the great hospitality from check in to the 2 lovely Maids that made sure our room was kept clean and our fridge was stocked full of cold drinks… The theme park and aqua park it's literally 100m from the turnstiles, they even have sections on a beach where it's for hotel guests only where you can also pick up/drop off a towel. There are several eateries where you can get lunch and drinks from, and a bars where you can get you all inclusive drinks from, you'll find the list in your room, after a few hours walking around the fun slides or roller coasters you get to to find them all with ease.. and the dolphin show is very good, we enjoyed it more the Sea World in Orlando. We even got to swim with them and because we were staying at this fantastic hotel, we got the privilege of having 30% off! They only downside (if you could call it that) they don't supply a iron for health and safety reasons.. But we/you could always get a good travel iron of the shopping website for a reasonable price, for our next holiday that would be the 1st thing I will be packing.. Thank you all so much at The Land of Legends, for making out 2023 a memorable experience that will be with us forever!
Excellent all round service
The best hotel we have ever stayed in. The staff were friendly. The all inclusive drinks were waiter service when we sat outside in the evening watching the entertainment and the drinks were served in glasses, not the plastic cups that we are normally served in when going all inclusive. We had one waiter that served us throughout our holiday apart from his day off and he was amazing, very tentative and made sure our glasses were never empty for long. The choice of drinks on the all inclusive were by far the best choice we have ever had. The breakfast and evening buffets were amazing, So much choice and so many flavours, definately something for everyone! The cutlery and glasses were spotlessly clean. We had to have lunch at the theme park if on all inclusive as it is not served in the hotel, but as we were there everyday anyway it really wasn't an issue. Always somewhere to sit and eat. The rooms were exceptionally clean and the beds were so comfortable. The mini bar in the room was topped up everyday and those drinks are free of charge. The evening entertainment was mostly good, but a few days the singers were not that great. The fountain show, high wire act were really good and the best music entertainment was on Sunday evening when a band played, they were really good the only complaint was that it only went on for an hour. We would have liked it to have gone on for longer. We mostly went to the Wave pool in the theme park during the day and it was always spotlessly clean, they even have a part which is for the hotel guests only so we always managed to find a sun lounger when we got there. In the evening outside is all lit up with lights and looks very pretty. There is also a vast amount of shops as you step outside the hotel, although these are mainly designer so if you are looking for cheap items, you won't find them here. The hotel is not too far away from Belek town centre where they have a huge bizarre on a Saturday. A taxi there and back was 600 lira. Kedriye town is also very near and within walking distance, they also have a bizarre on Tuesdays. At both bizarres you can grab some bargains.
Amazing with some flaws
Had a fantastic and memorable stay at the hotel. Cons to note 1.very busy at dinner and difficult to get a table 2. Lack of evening entertainment for adults aswell as children 3. Limited with ice creams within the thempark/water park. I feel should be available at all points within the park and also include slushies and some snacks like crisps within the park. 4. Extend stay to rixos premium for a few evenings