Our services
Air conditioned
Babysitting on request
Bar
Meeting room(s)
100% non smoking property
Car park
Swimming pool
Private bathroom
Restaurant
Tennis
Internet access
Overview
Rixos Premium Dubrovnik offers you an unforgettable holiday experience in a region rich in historical, cultural and natural beauties. Surrounded by the exciting and spectacular landscape of the Adriatic Sea and the mesmerising history of Dubrovnik, Rixos Premium Dubrovnik is perched high on a cliff. One of the most elegant and beautiful Mediterranean cities with a rich culture and proud heritage, the magnificent walled medieval old town, a short walk from the hotel, is breathtakingly beautiful. The hotel's design means that many guestrooms offer panoramic views and exceptional restaurants and bars take advantage of the warm days and balmy evenings. The Rixos Libertas Dubrovnik is 1.5 kilometres from the historic old town and 23 kilometres from Dubrovnik Airport.

Liechtensteinov put 3
Croatia, Dubrovnik
Women's Day Package

Celebrate International Women's Day in Dubrovnik with your friends or with your loved one! Enjoy the complete luxury Rixos Premium Dubrovnik has to offer, with some special benefits we have created for you!

• 2 Night stay in Superior Room
• Early Check in- Late Check Out due to availibility
• Champagne Offer @ Welcome
• Special Welcome Room Amenities
• Facial Treament for 1 person ( 25 min.)
• %10 discount for Spa Expenses
• Free Parking
• Free WIFI

Package for single: 200 €,
Package for double: 220 €

For more information, please contact us at:

Reservation Number: +38520200000

Reservation Email: RHDBV.ReservationPBX@rixos.com
Abundant Flavours
Dining at Rixos Premium Dubrovnik is a true culinary delight. Run by expert team of chefs and sommeliers, our stylish bars and restaurants offer an exceptional selection of Croatian, Mediterranean, Turkish and international flavors with premium selection of drinks.

Dining at Rixos Premium Dubrovnik is a true culinary delight. Run by expert team of chefs and sommeliers, our stylish bars and restaurants offer an exceptional selection of Croatian, Mediterranean, Turkish and international flavors with premium selection of drinks.
Rooms & Suites
Suites

(5 types)
Junior Suite, Park View
It has stylish interior design, a bathtub and hot tub as well as leather furniture, and park view.
Spa Suite, Sea View, Balcony
This spacious suite has a large private terrace with sea view, a stylish interior design, bathtub and hot tub plus leather furniture.
Presidential Suite, Sea View, Balcony
This suite is an oasis of tranquility. A luxurious experience that spreads over a vast modern living space, offering a unique opportunity to gaze into the Adriatic blue whilst hosting a private function in the dining room. Butler service included.
Dining
Enjoy your gourmet journey with a mix of Croatian, Turkish, international and fusion culinary delights prepared by our international team of Chefs.
Restaurants (3)
Rixos Premium Dubrovnik has three restaurants, each one with a unique concept. Taking inspiration from the region, each restaurant offers signature dishes prepared with local ingredients. Our chefs pick fresh herbs and spices from the hotel's herb garden. Our open buffet with variety of choices, dry aged meat corner with premium selection of meat from Croatia and the unique Teppenyaki show cooking experience are just one part of our dining journey.

TURQUOISE RESTAURANT
Along with a fabulous selection of much loved international cuisine, the open buffet at Turquoise Restaurant offers regional tastes from the Mediterranean and especially local Croatian cuisine. Our "Dry Aged" meat corner offers premium selection of Croatian meat (dry aged beef tenderloin, dry aged rib eye steak, dry aged T-bone steak, dry aged veal chops).

UMI TEPPANYAKI
With the privilege of Rixos Premium Dubrovnik, the only teppanyaki experience in Dubrovnik with the concept of show cooking, in which our expert chefs prepare delicacies in front of guests. Reservation required (first seating at 19:00, second seating at 21:00). In addition, our talented Sushi chef will dazzle your senses with sushi rolls, nigiri and sashimi creations, complemented with premium sake selection. Treat yourself with an unforgettable Asian cuisine experience against the stunning Adriatic view in our Umi Teppanyaki restaurant.

LIBERTAS FISH RESTAURANT
Libertas Fish Restaurant offers an intimate atmosphere on its seaside terrace accompanied by the gentle breeze of the Adriatic Sea and delicious culinary delights. Here you can try the most exquisite Mediterranean food prepared with fresh local ingredients. Reservation required.
Bars and pubs (3)
At the Rixos Premium Dubrovnik refreshing cocktails, healthy smoothies, fine wines and premium drinks can all be enjoyed either at the elegant lobby bar enjoying live music, in the cozy sports bar watching a game or at the pool site with a gentle breeze.

LIBERTAS TERRACE & LOBBY BAR
You are invited to chill out on our lobby while sipping a glass of wine or signature cocktail with live piano performances in the background. Relax next to the fireplace or read in our lobby library while enjoying the spectacular panoramic view of mesmerizing Adriatic.

SPORTS BAR
Our Sports Bar offers a cozy atmosphere to enjoy sports games along with a great selection of premium drinks as well as champagnes against the stunning backdrop of the Adriatic Sea.

LIBERTAS BEACH SNACK BAR
The Libertas Beach Snack Bar is located on the hotel beach. After a swim in the crystal clear water of the Adriatic Sea, indulge yourself with refreshing cocktails, smoothies and fresh juices, which are just part of our diverse offer.
Weddings of Wonder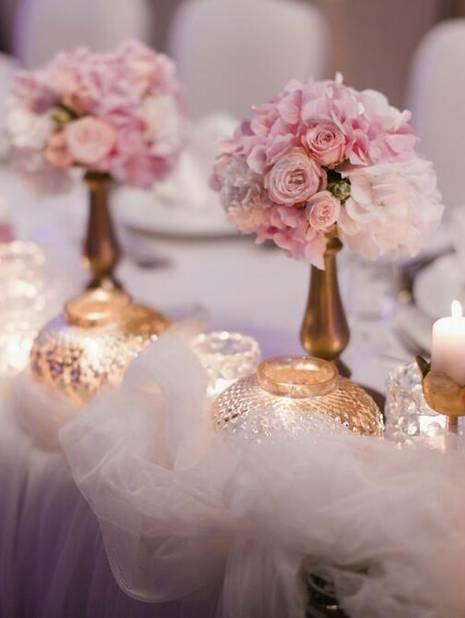 World-famous for its natural beauty, history and breathtaking architecture Dubrovnik is a perfect place for an unforgettable love story. You can never get enough of the city's marble streets and the endless shimmer of the Adriatic. Our romantic venues, excellent cuisine, professional staff and luxury accommodation will meet all your expectations for a fairy tale wedding.
Exceptional Business Events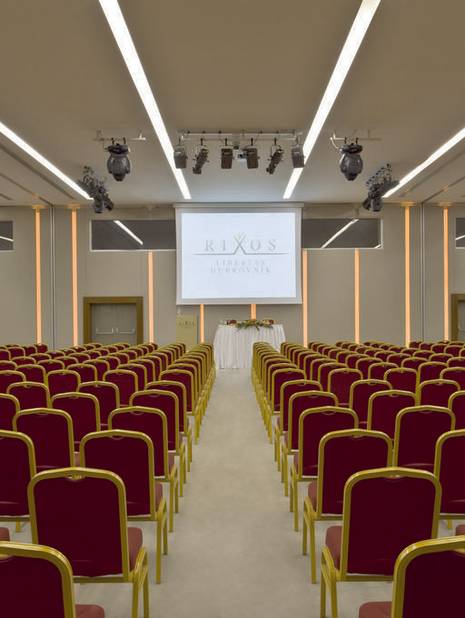 Whether a conference, incentive trip, board meeting or a vibrant celebration, our meeting space and event venues are tailored to create a perfect setting. In addition to a spacious ballroom with a capacity of 900 guests which can be divided into three separate rooms, there are also six meeting rooms and an exhibition area including audio-visual equipment. Our professional technical support and certified Croatian Meetings & Events professionals will help you make your event memorable.
Our offers
Rıxos Premıum Dubrovnık
Whether you're dreaming about a relaxing summer holiday or eager to explore a city rich in heritage, take advantage of our very special benefits
See details +
Rıxos Premıum Dubrovnık
Perfect for an amazing honeymoon, a special wedding anniversary or a quiet weekend away for two . Our Romantic Escape will help you relax and unwind with your loved one.

See details +
Rıxos Premıum Dubrovnık
The longer you stay, the more you save.
See details +
Rıxos Premıum Dubrovnık
Situated in the heart of Dubrovnik, our award winning Anjana Spa is meant for moments of absolute indulgence.
See details +
Rıxos Premıum Dubrovnık
Surround yourself with comfort, contemporary design and uncompromising service.
See details +
Guests reviews
100% genuine reviews from our guests
Very pleasant stay
This huge hotel did not delight us at first, but over time it got under our skin mostly thanks to the great staff and perfect food. The view from the room and the terrace is also perfect.
Good stay
Everything was excellent!
Great
Great staff, good food, perfect location.
Excellent stay, Great location, Excellent food
It was great experience. Superior room was great. Food was excellent. Wellnes and spa experience was great.