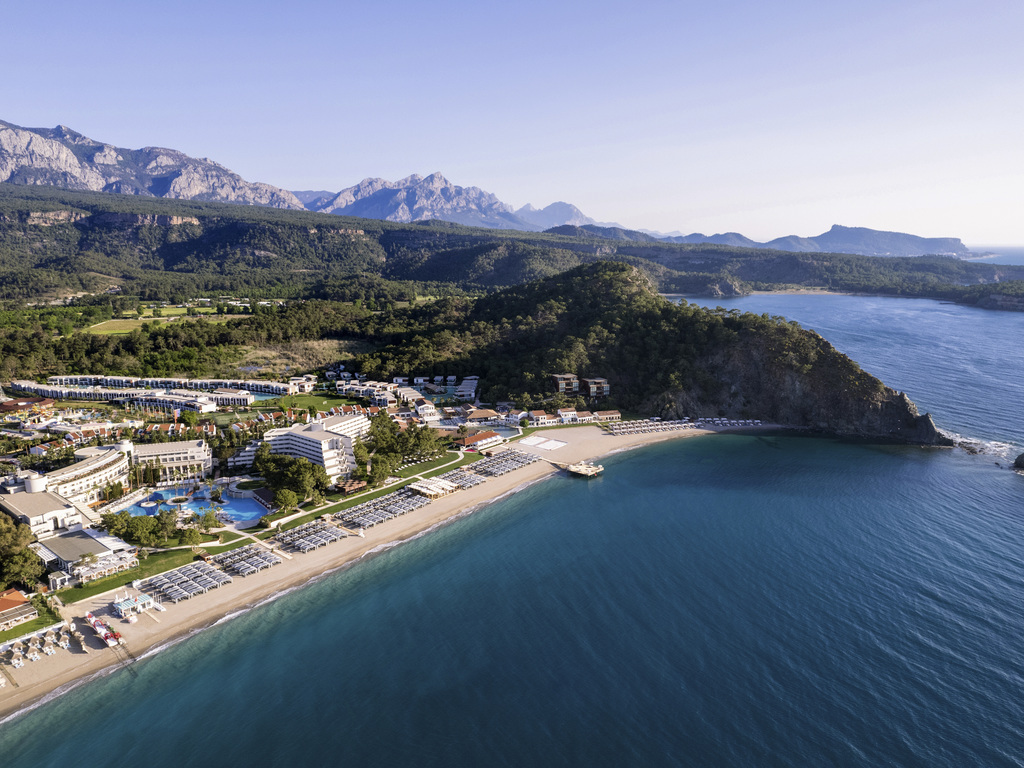 Welcome to
Rixos Premium Tekirova
Our services
Babysitting on request
Bar
Child facilities
Meeting room(s)
Car park
Swimming pool
Restaurant
Tennis
Wheelchair access
Internet access
Spa
Convention centre
Overview
Rixos Premium Tekirova offers fabulous family holidays combining history, culture, quality and luxury. Tekirova sits facing the magnificent Mediterranean Sea with Mount Olympus rising majestically behind the resort creating colourful holidays in every shade of blue and green from the brilliant sky to the shimmering waters and lush scenery. The Turkish Riviera, with its miles of golden sands, hours of sunshine and beautiful azure waters, offers a wealth of activities. At Rixos Premium Tekirova, everything is in abundance. From restaurants and bars to the vibrant entertainment programmes to the seemingly endless options for activities for all the family. The natural surroundings create the perfect backdrop for many of the activities on offer. Mountain biking and water sports take in the finest views. The pool hosts water polo and fitness classes and for those who prefer dry land, tennis, badminton and football are all popular sports. From friendly rivalry to serious competition, guests enjoy the thrill of competition or simply relax on their sunlounger!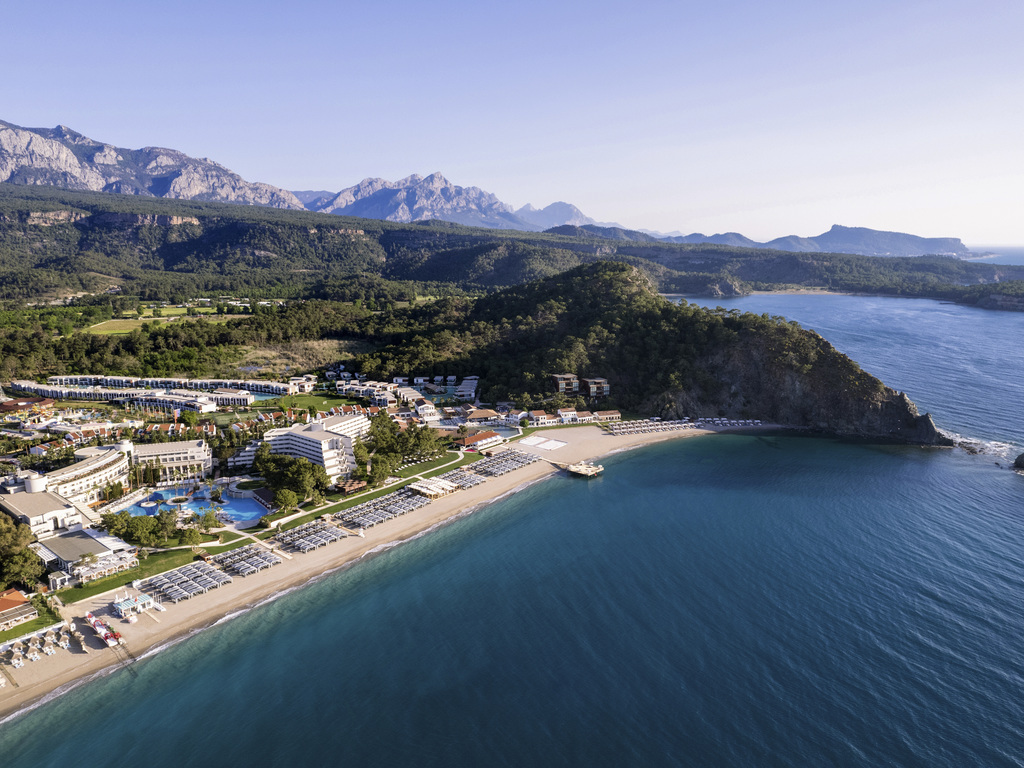 Tekirova Beldesi P K 137
Turkey, ANTALYA
Abundant Flavours
At Rixos Premium Tekirova guests are spoilt for choice with restaurants and bars. Family-friendly or romantic? Casual or stylishly elegant? Buffet or a la carte? Wine or cocktail? The resort has an outstanding collection of places to eat and drink.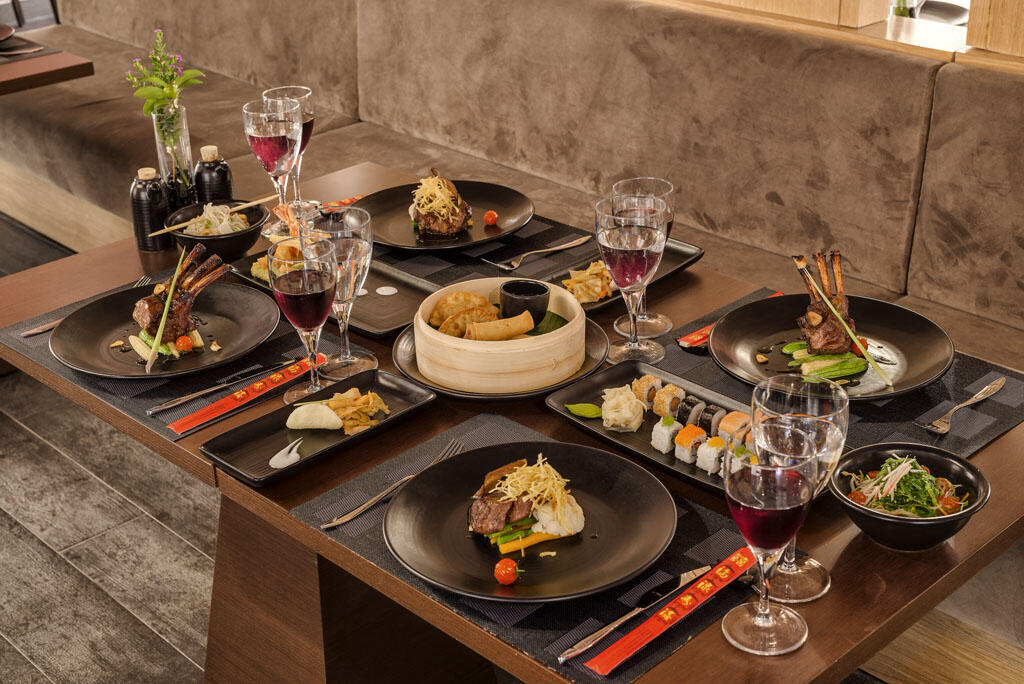 At Rixos Premium Tekirova guests are spoilt for choice with restaurants and bars. Family-friendly or romantic? Casual or stylishly elegant? Buffet or a la carte? Wine or cocktail? The resort has an outstanding collection of places to eat and drink.
Rooms & Suites
Rooms

(4 types)

Standard Room, Garden View
All our standard rooms come with private balcony to enjoy the summer mornings and evenings. Rooms are perfectly appointed to rest and rejuvenate in delightfully serene setting. 26 m² standard room accommodating up to 3 guests (2 adults + 1 child)

Standard Room, Sea View
Enjoy our 26 m² Sea View rooms, with your own private balcony and breathtaking views of the Sea, relax and benefit from both the sunrise and sunset. Bright and spacious to ensure you relax and unwind. (Max. Accommodation is up to 2 adults + 1 child)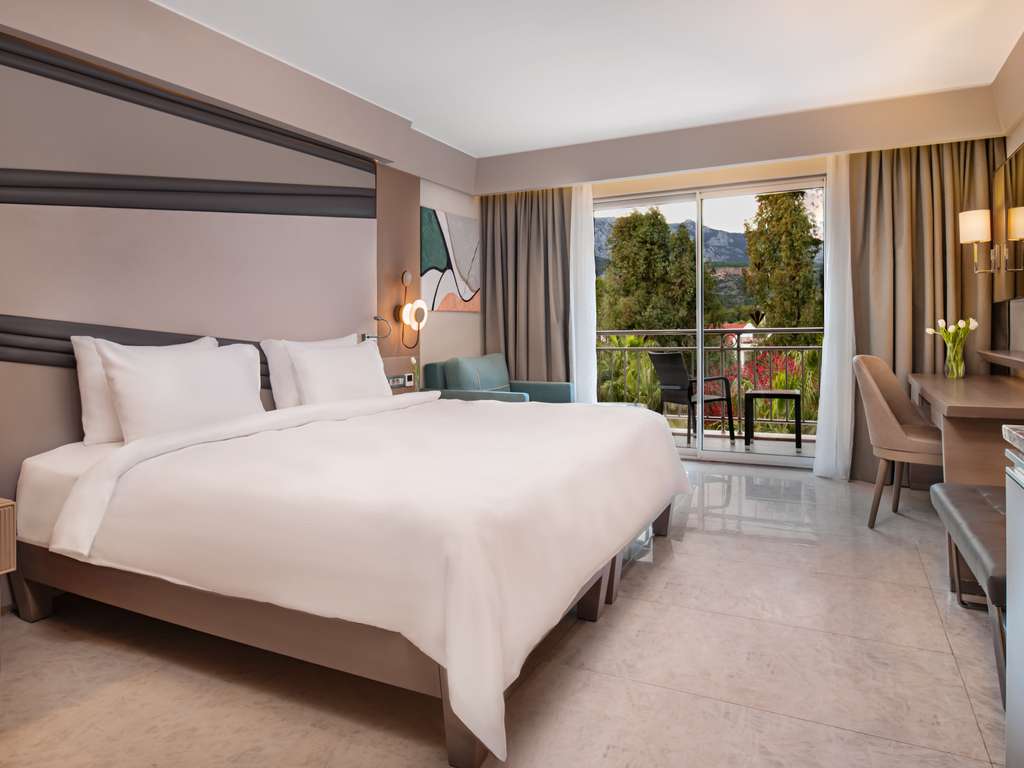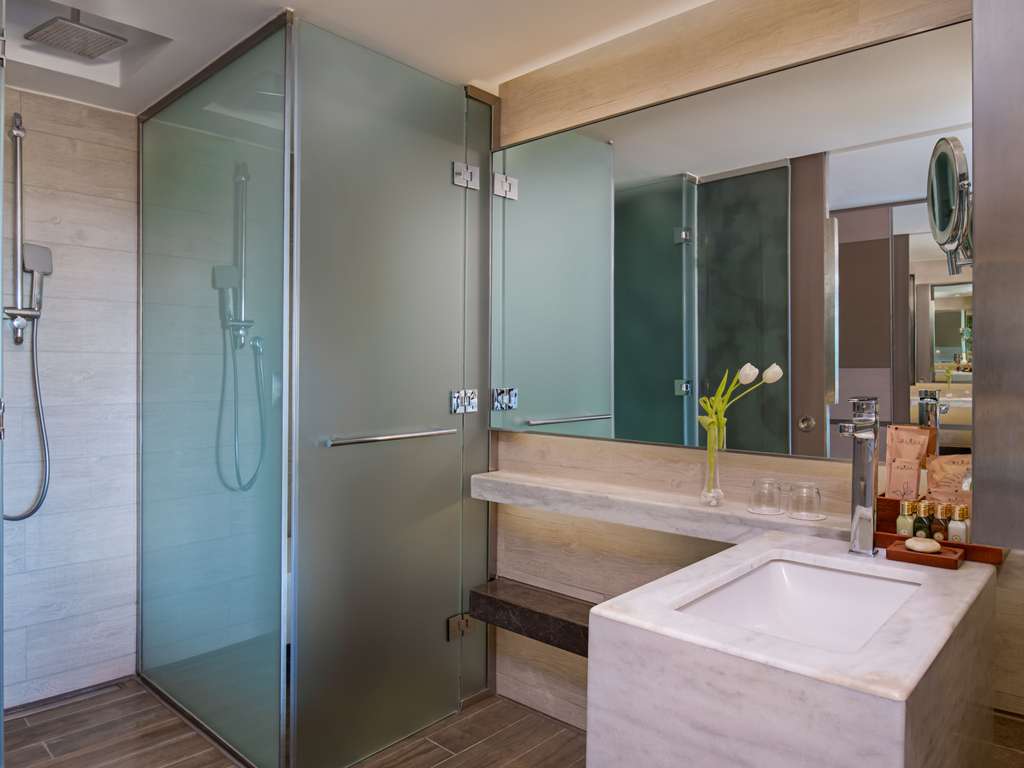 Deluxe Room, Land View
Room includes 1 double or 2 single beds, work table, LCD TV, satellite broadcasting, musical broadcasting from TV, minibar, telephone, air-cooling system, electronic safe, balcony, carpet, bathroom with shower and WC, hairdryer, bathrobe, slippers. 32 m².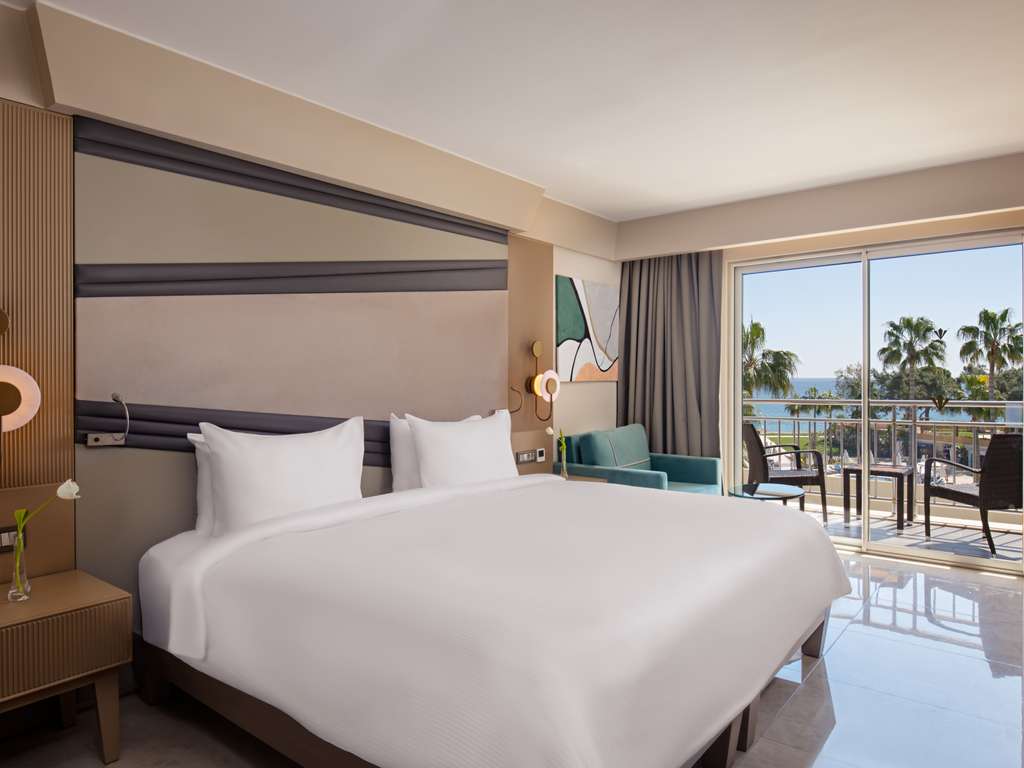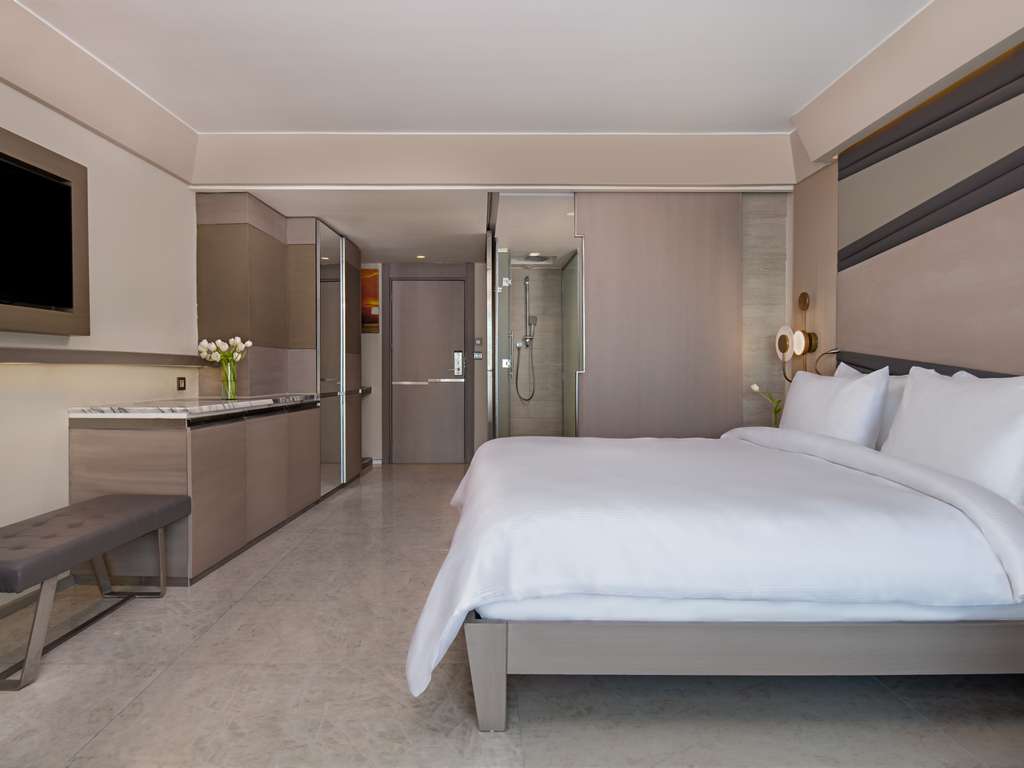 Deluxe Room, Sea View
Enjoy our 32 m² Sea View rooms, with your own private balcony and breathtaking views of the Sea, relax and benefit from both the sunrise and sunset. Bright and spacious to ensure you relax and unwind.
Suites

(2 types)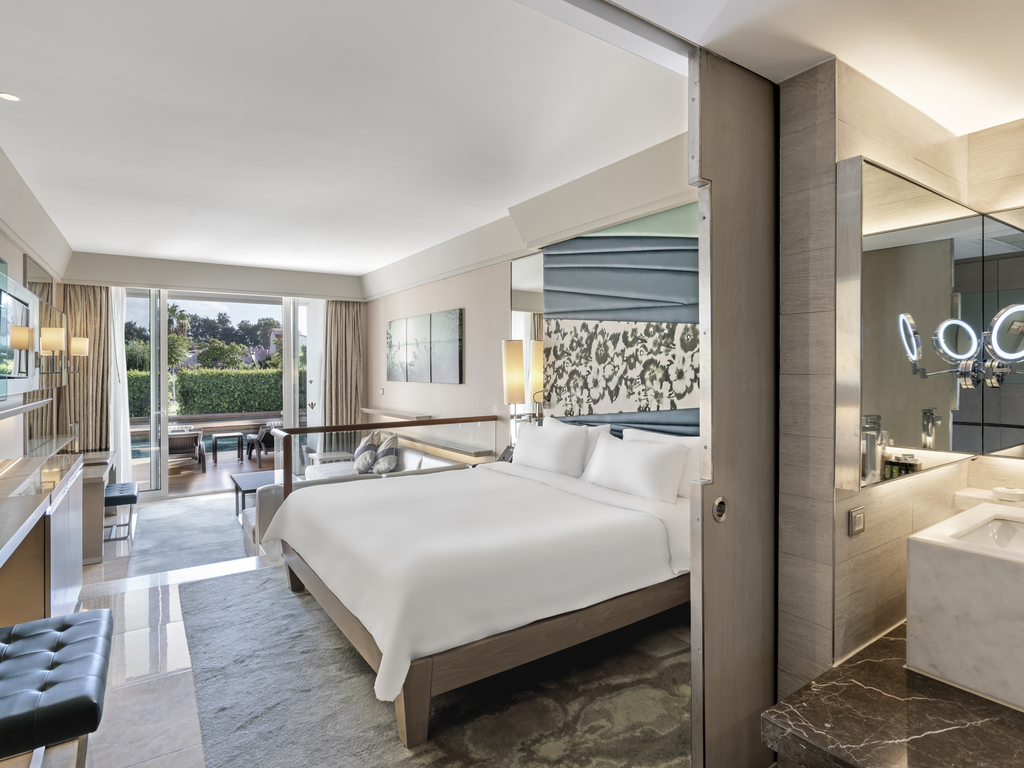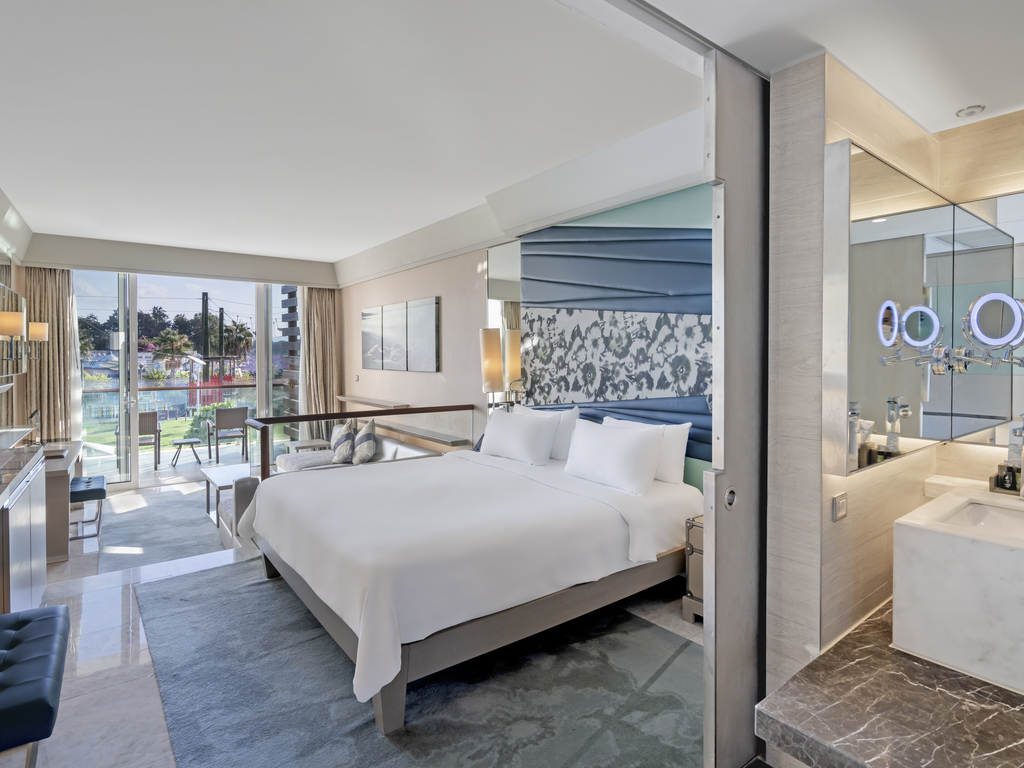 Pool Suite
Room includes one double bedroom, sofa, work table, terrace, swimming pool, IP LCD TV, musical broadcasting from TV, minibar, air-cooling system, electronic safe, balcony, hot drinks set-up, bathroom with shower and toilet, hairdryer, bathrobe slippers.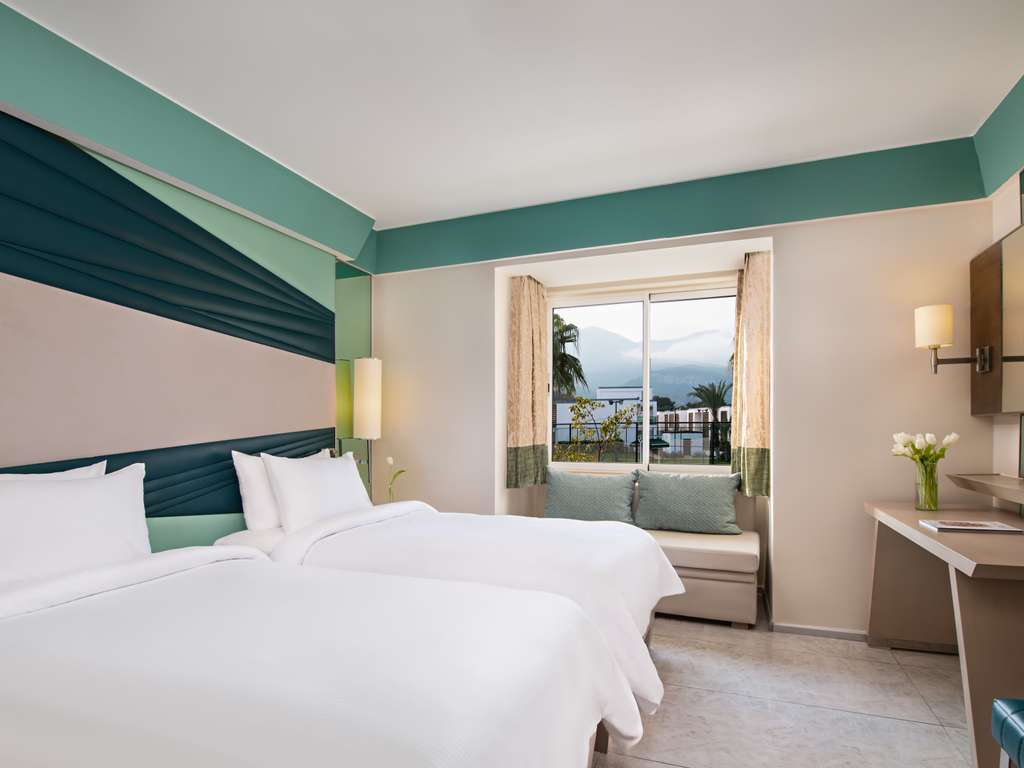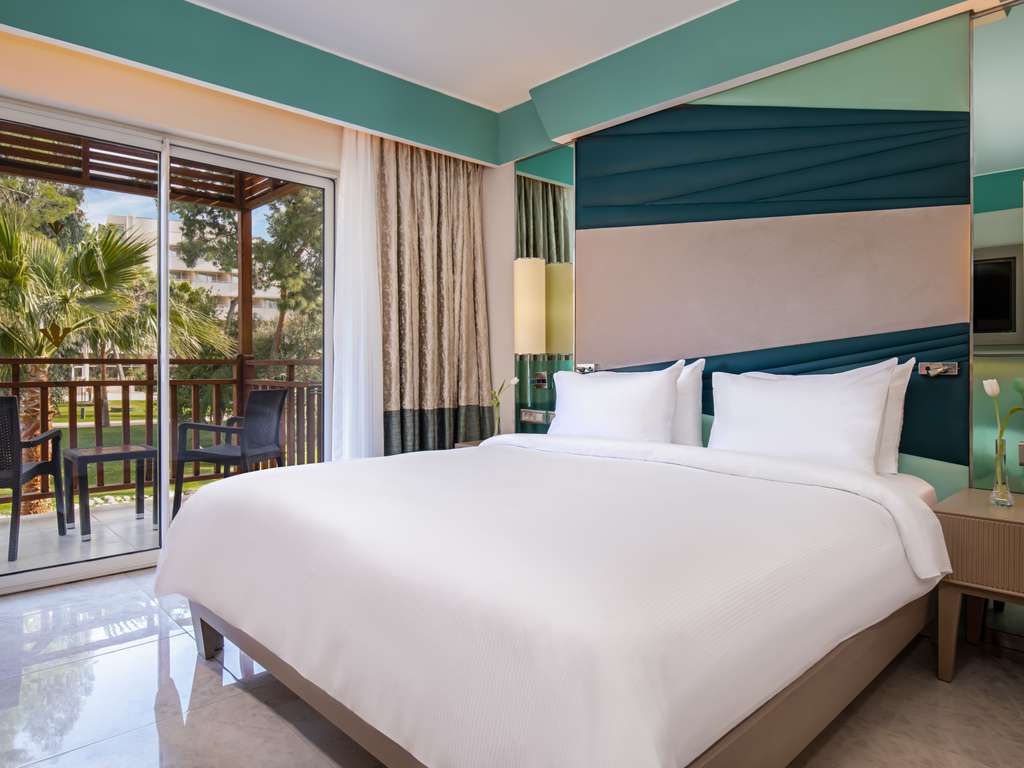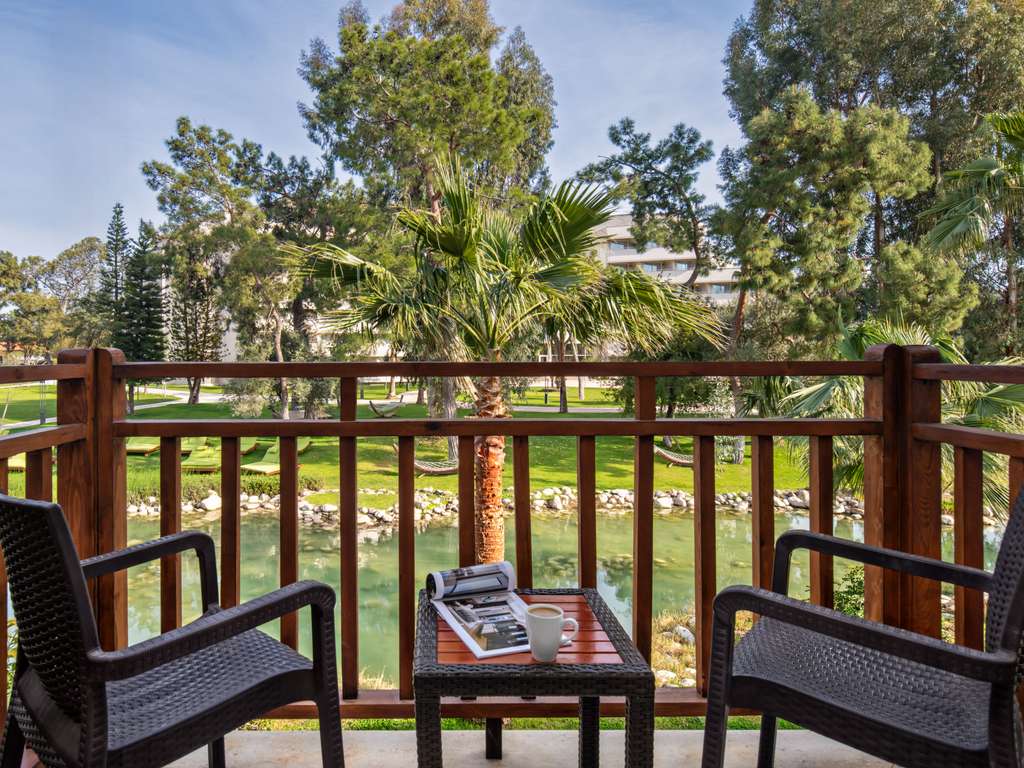 Family Garden Suite
Our 2 Bedroom Family Garden Suite includes 2 bedrooms and 2 bathrooms, spacious and airy with a fabulous terrace leading out into the gardens. 46 m² of space and décor, with modern bathrooms, an ideal Suite for gatherings and special family moments.
Villas

(3 types)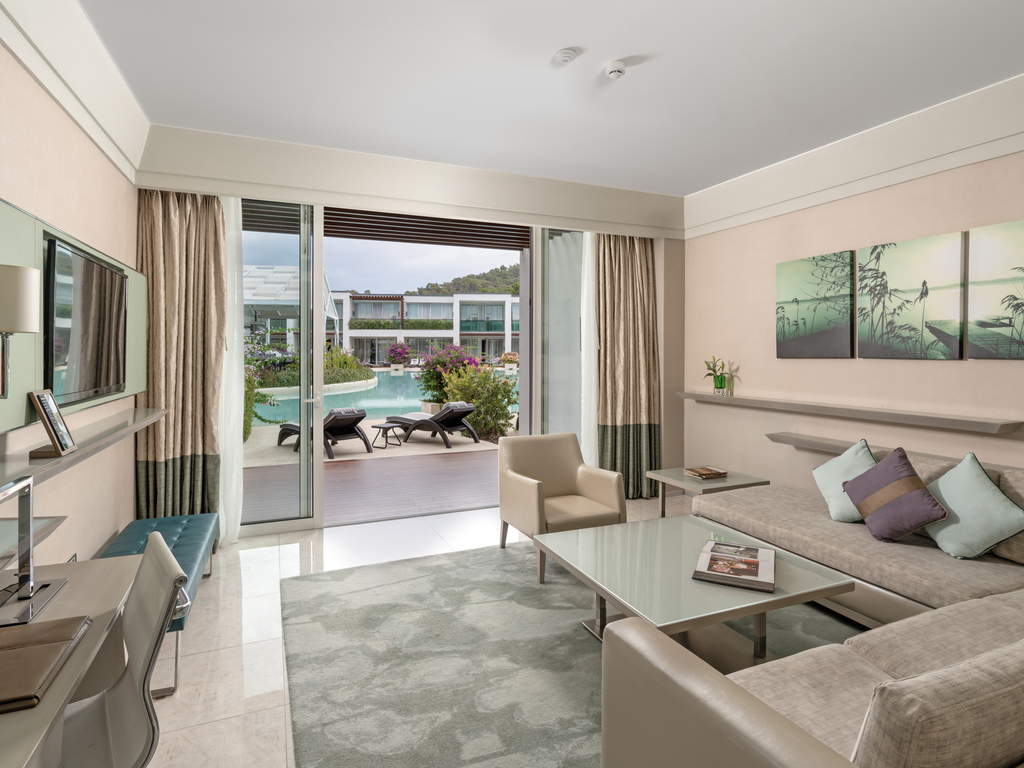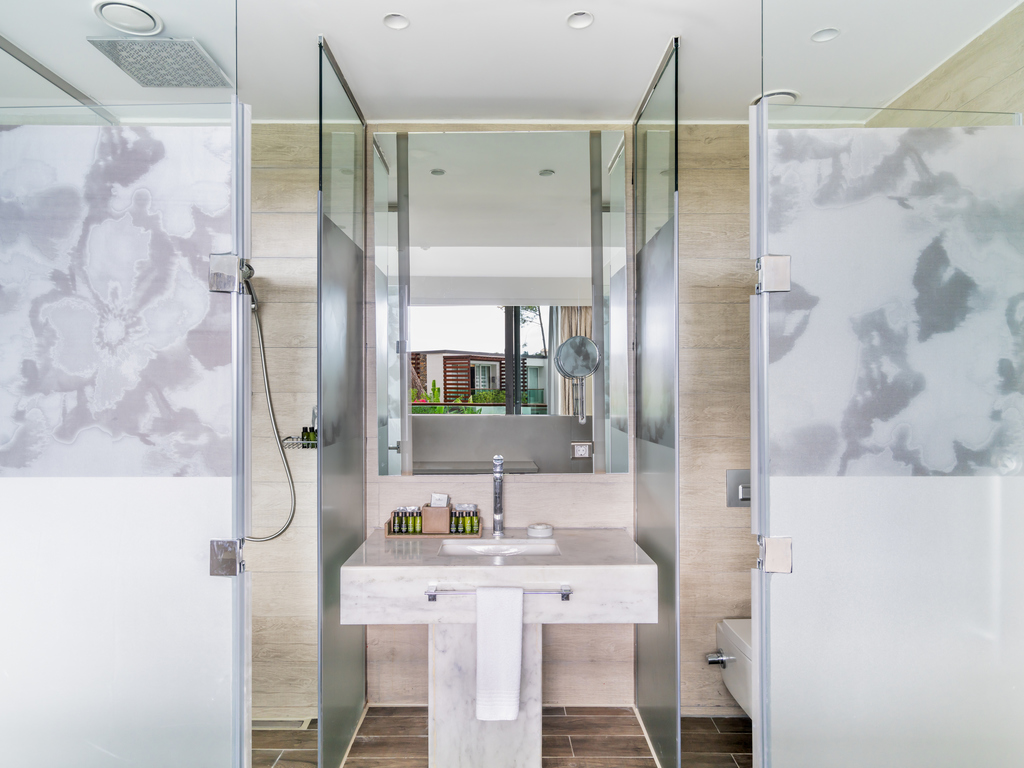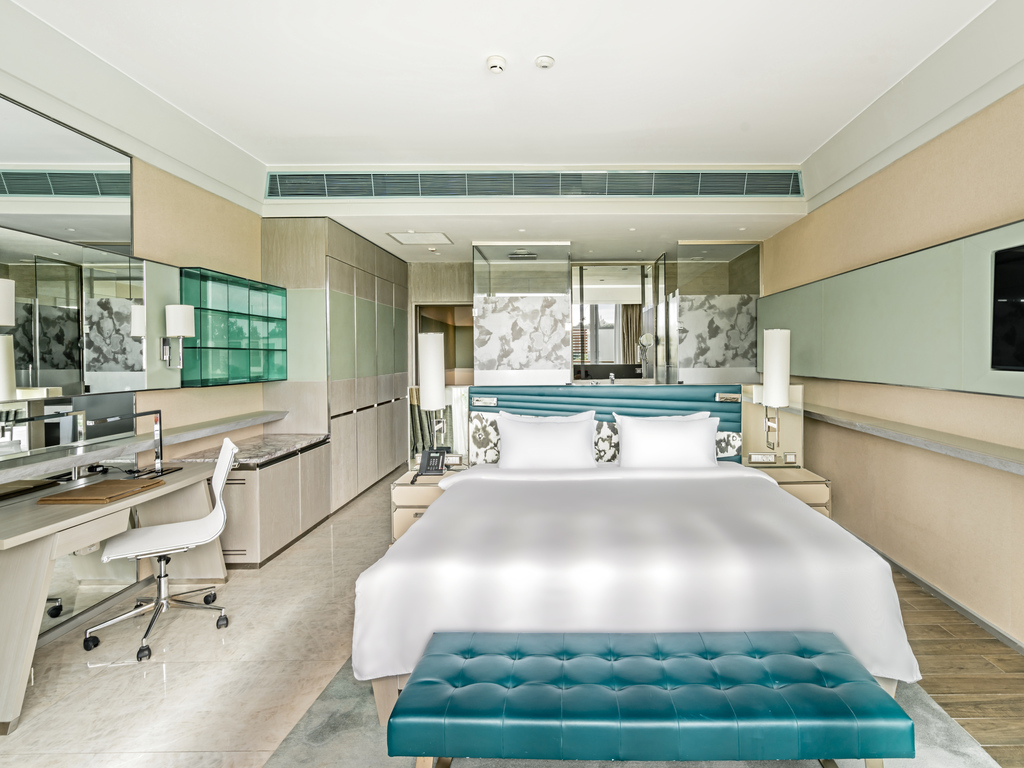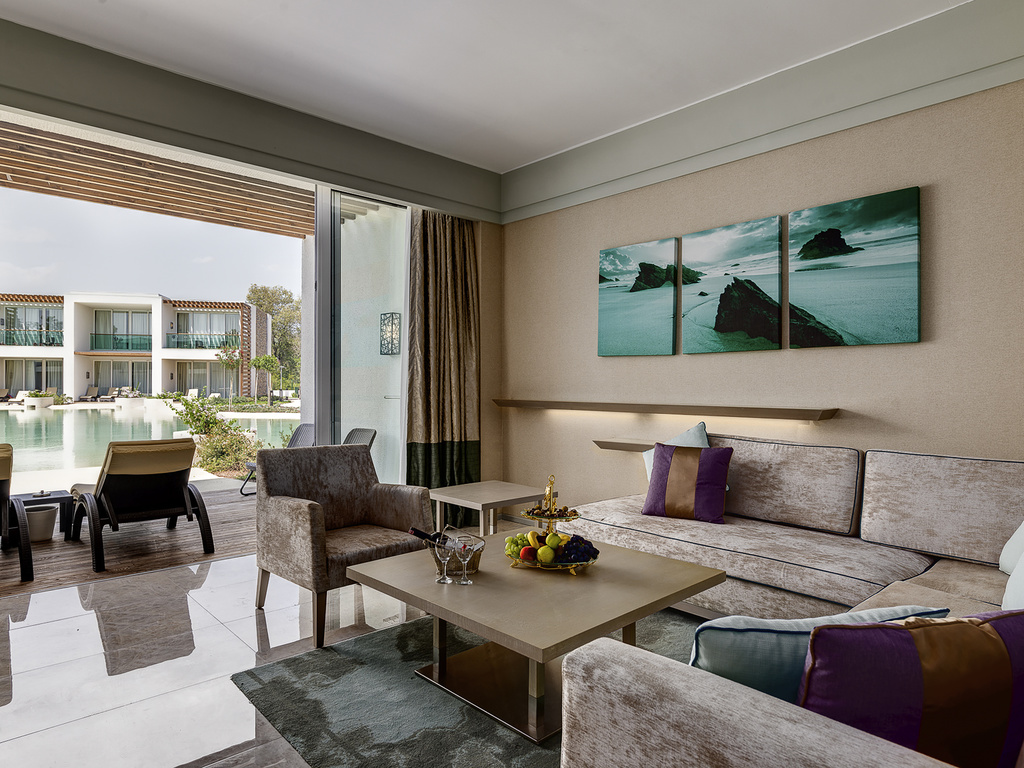 Pool Villa
Perfect for families, our 2 storey 100 m² Pool Villa consists of 1 double room upstairs completed with deluxe bathroom and spacious living area downstairs, with a magnificent private terrace with direct access to the pool area.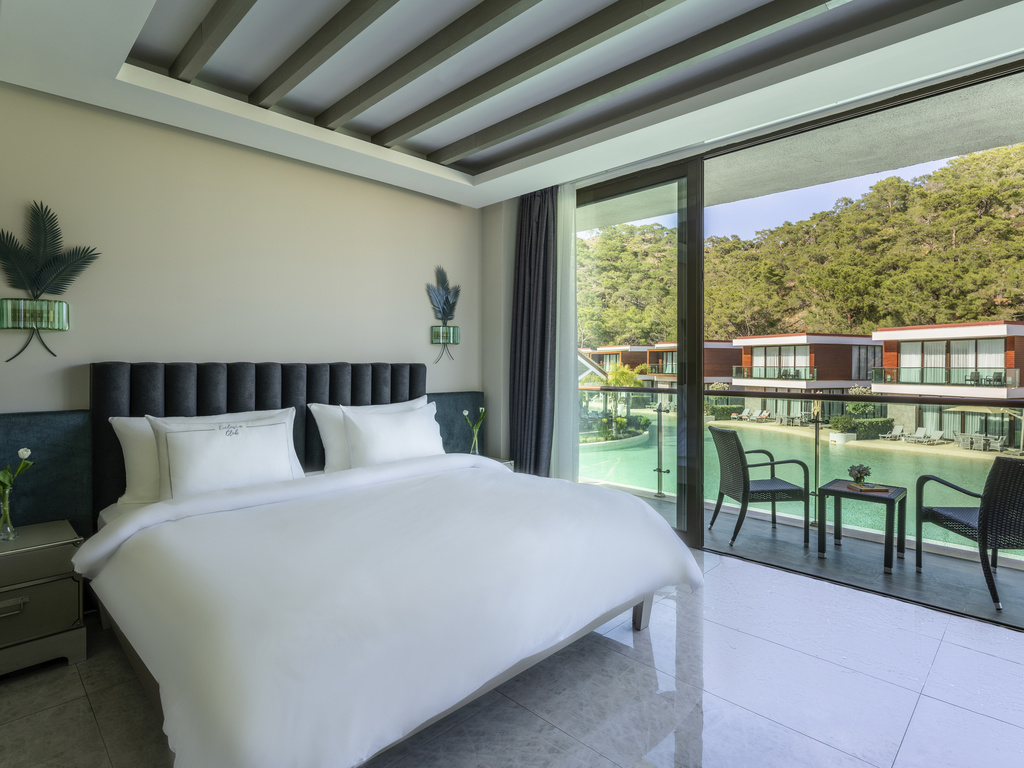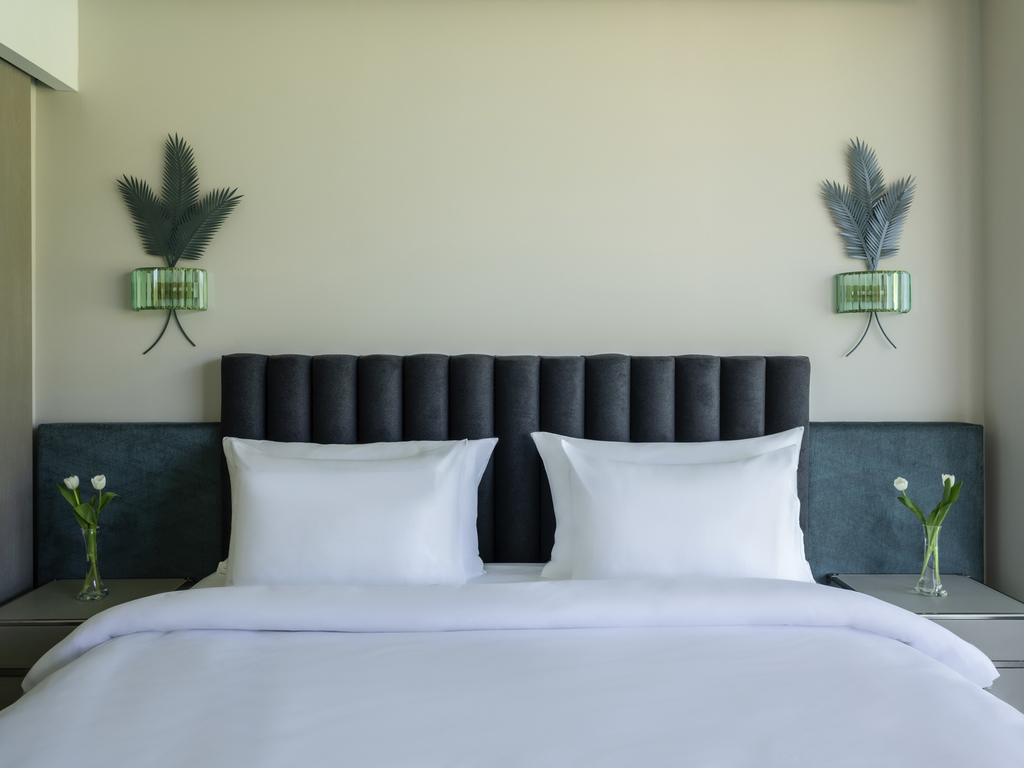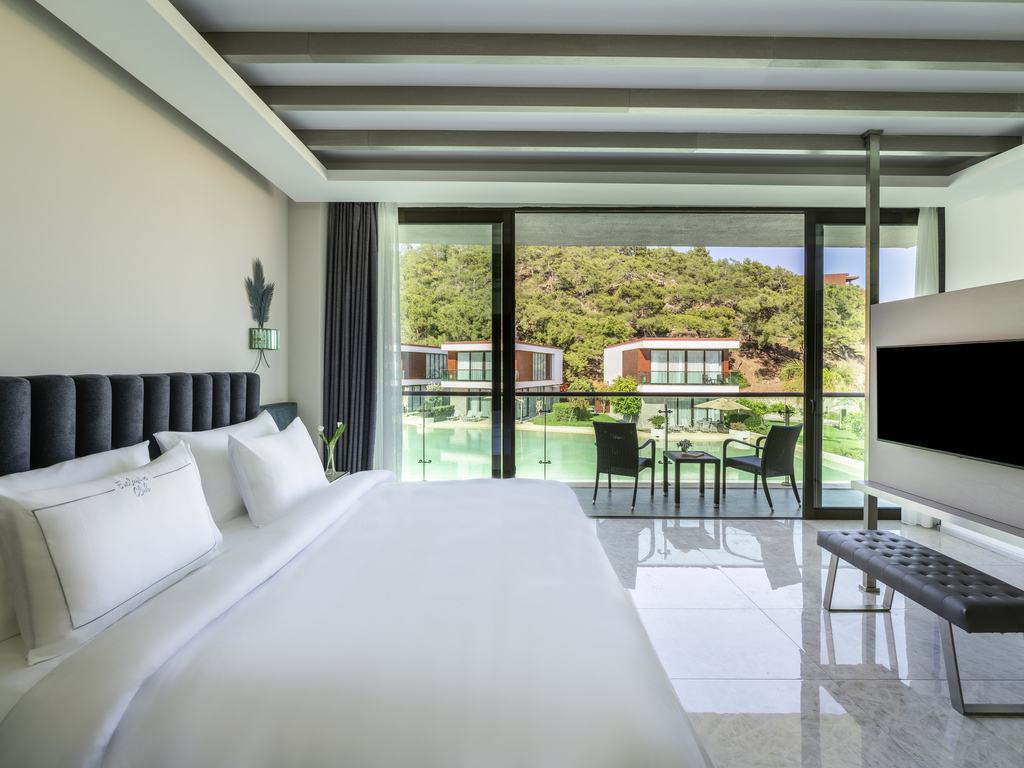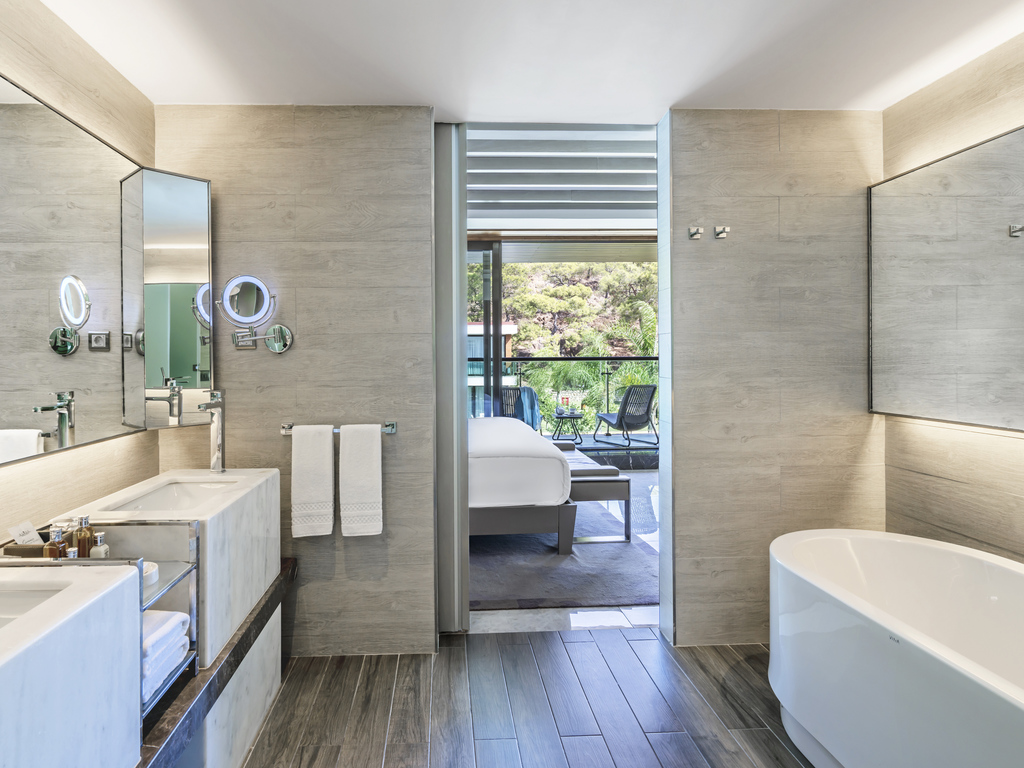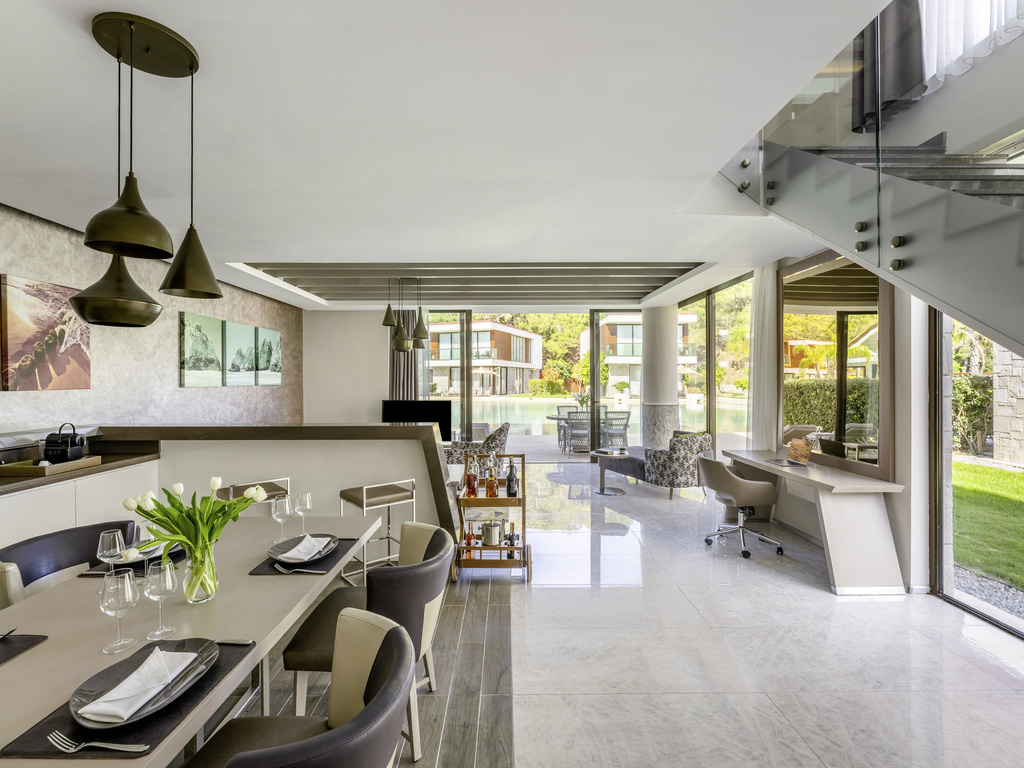 Executive Villa
With its unique location by the pool, the luxurious 2 storey Executive Villa has 200 m² of space, plus a pool and a garden. Downstairs includes living room and dinning area plus a kitchen. 2 spacious bedrooms upstairs. Includes butler service.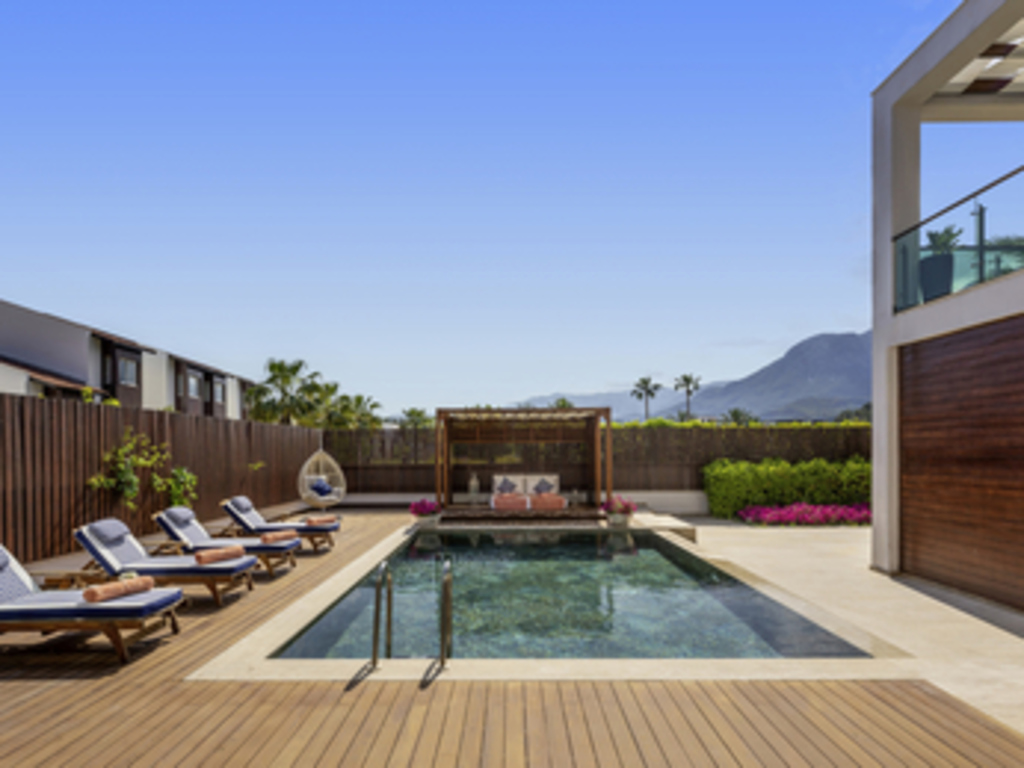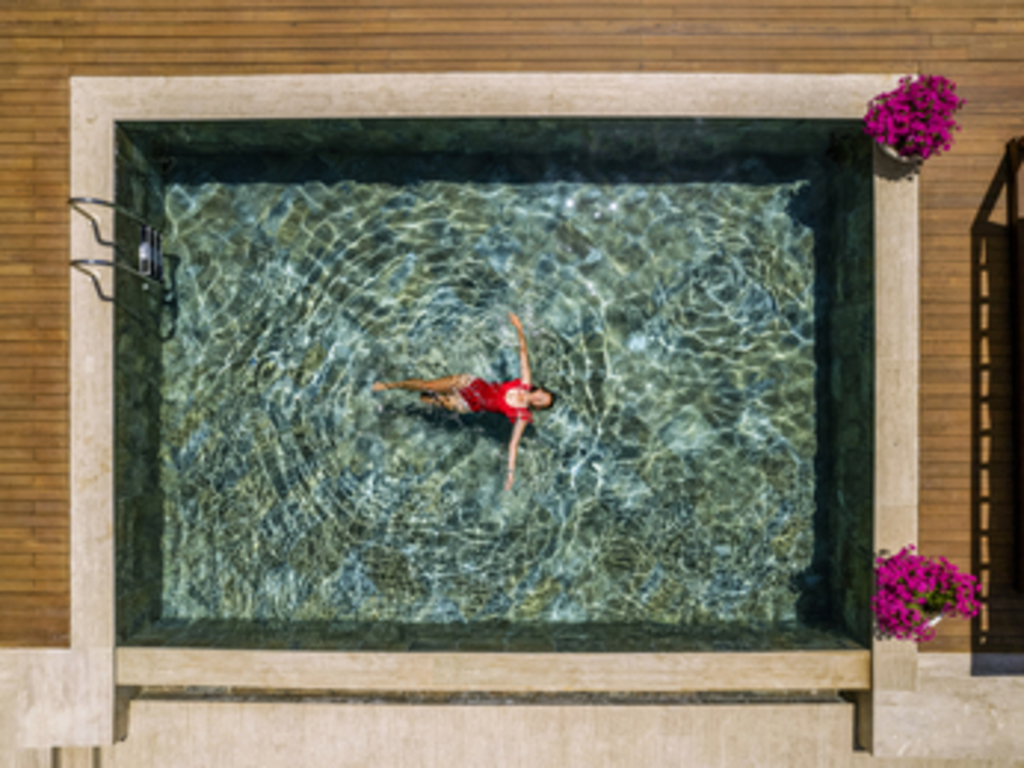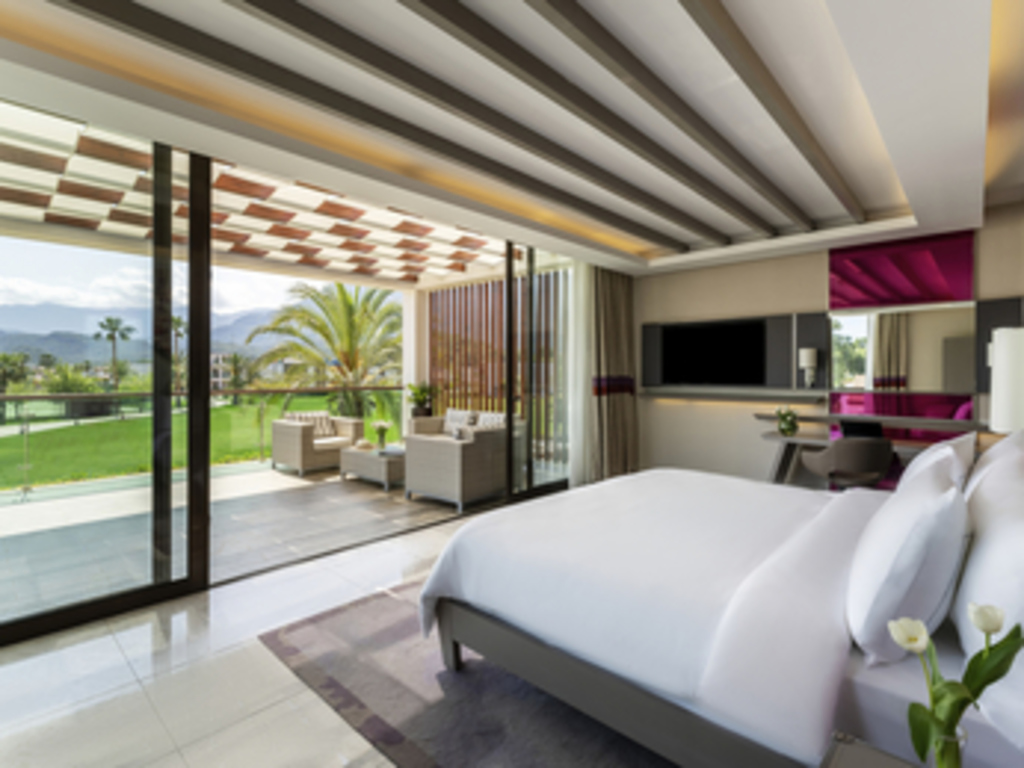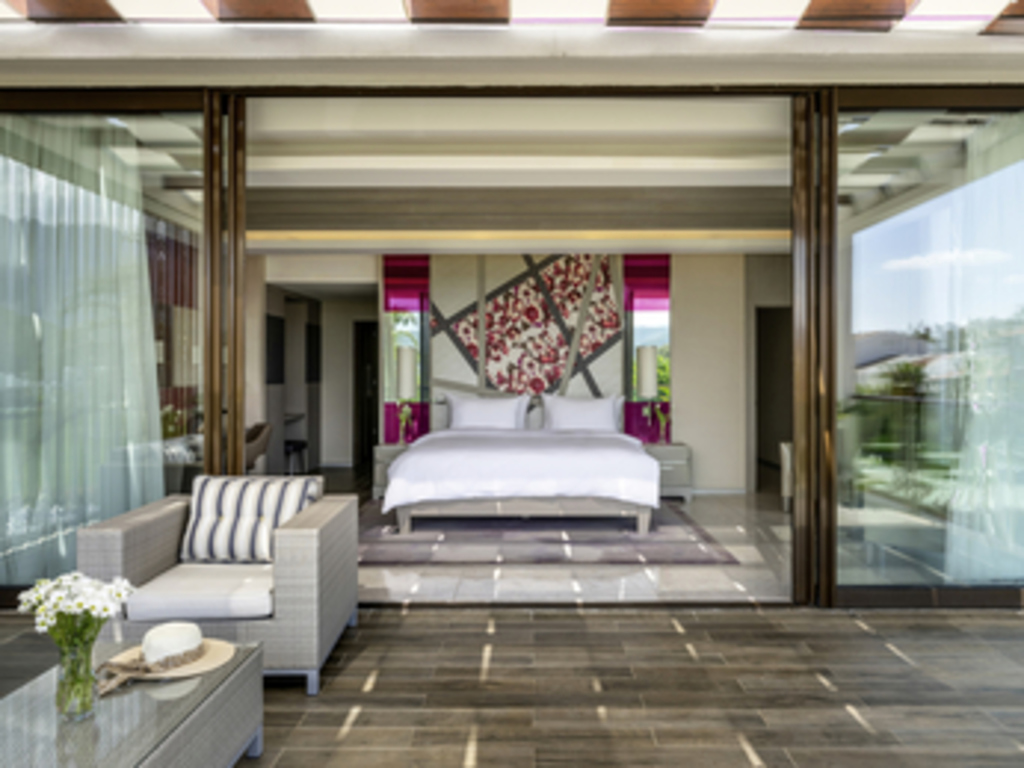 Superior Villa
Our Superior Villa offers you a luxury experience with an ample private terrace and pool for special moments. Enjoy 300 m² of space with an ambience that is calm and inviting. The Villa has 2 bedrooms upstairs with 2 living areas and complete kitchen.
Dining
Restaurants (11)
No fewer than 11 restaurants are available to guests at Rixos Premium Tekirova. Serving everything from authentic Turkish recipes to classic Italian favourites or ice cream treats, the chefs produce world-class food using on the finest quality ingredients. Exclusive Club restaurant is opened 7 days per week, all other À la Carte Restaurants are opened 6 days per week. All soft drinks are served in bottles in all À la Carte Restaurants and indoor Bars. Note: For accomodations less than 4 nights Ala Cate restaurant will be with cover charge. Minimum 4 nights and over accommodations Alaturca and Mandarin Restarunts are free during the staying. Exclusive Club 50 Euro / Mermaid Restaurant 30 Euro /Cactus Restaurant 20 Euro/ La Rosetta Restaurant 10 Euro. Reservation required for all restaurant usage.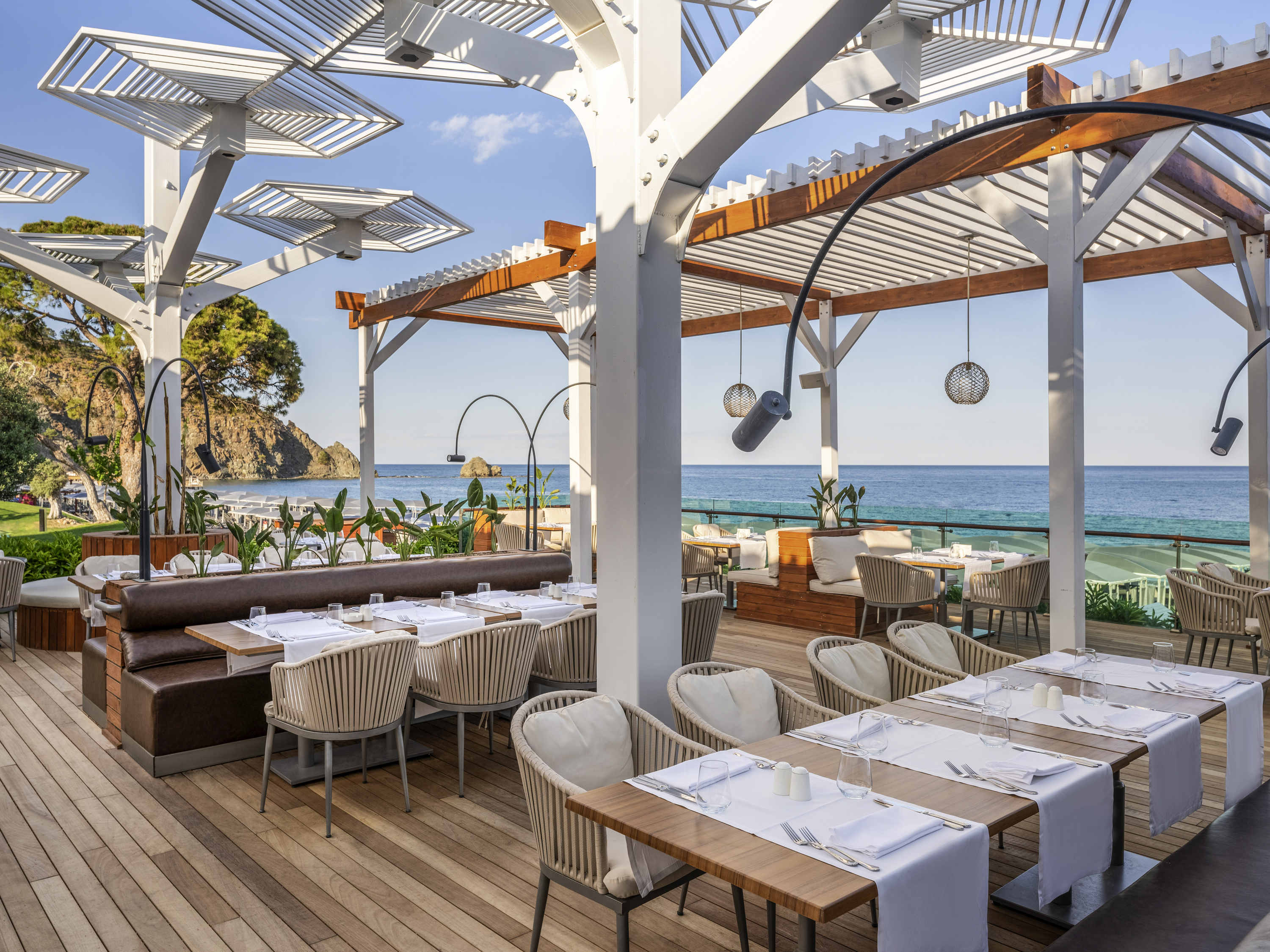 TURQUOISE RESTAURANT
Serving breakfast, lunch and dinner, the main restaurant proposes a rich open buffet with dishes from the international cuisine. Refurbished in 2017, it now offers a more comfortable experience with new constructed terrace boasting 250 extra seats.

YUMMY RESTAURANT
The perfect option for children and parents, the Yummy Kids' Restaurant offers nutritious, healthy and delicious dishes at the Rixos Premium Tekirova. Starting with lunch, we spoil our little guests with snacks, fruits and cookies throughout the day.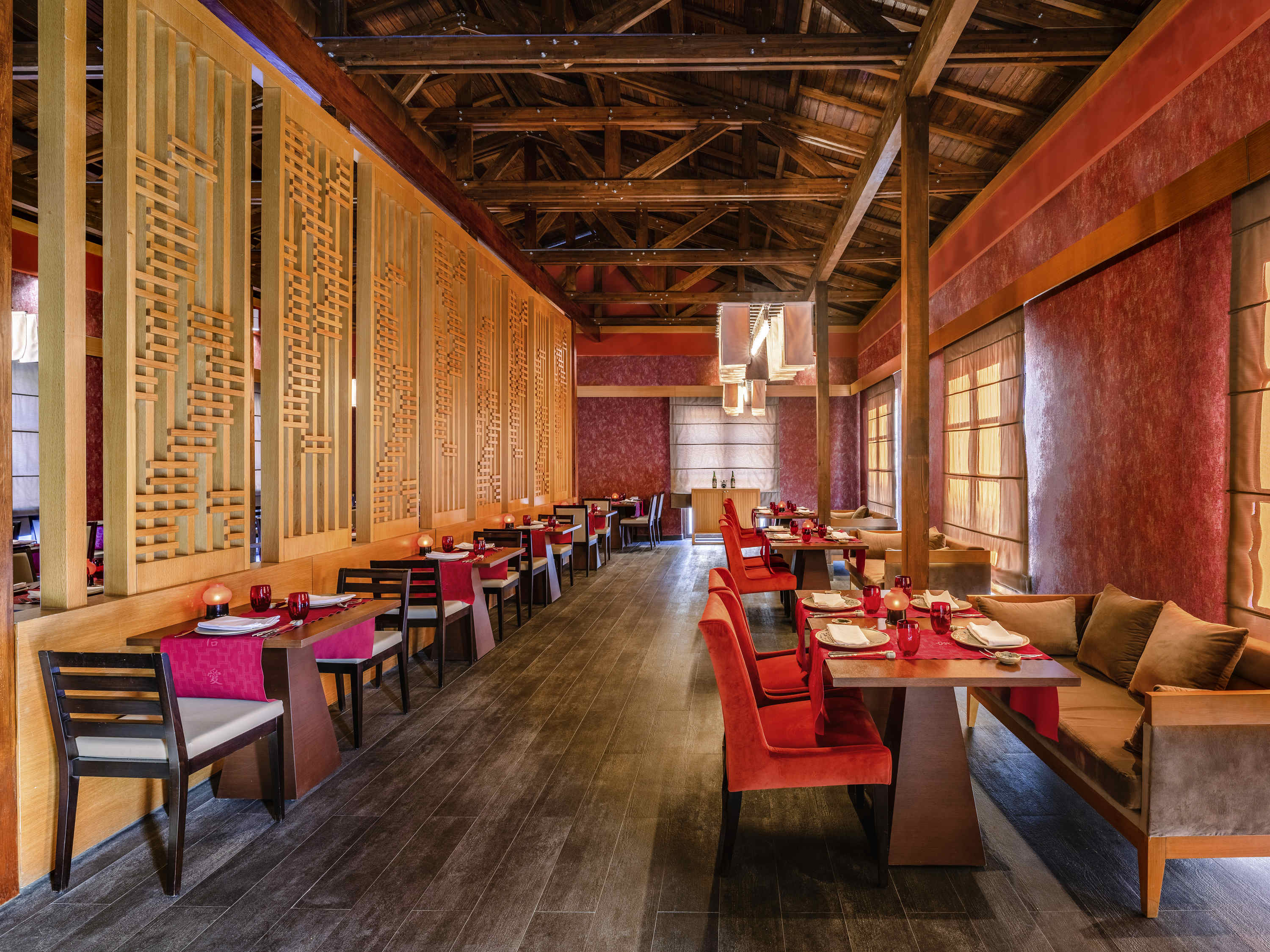 MANDARIN RESTAURANT
Feel the magic of the Far East at the Mandarin Restaurant.

LA ROSETTA RESTAURANT
Enjoy the delicious breeze of Italy at the Rixos Premium Tekirova. The La Rosetta Restaurant has an indoor capacity of 40 and an outdoor capacity of 60 people, offering an excellent à la carte menu.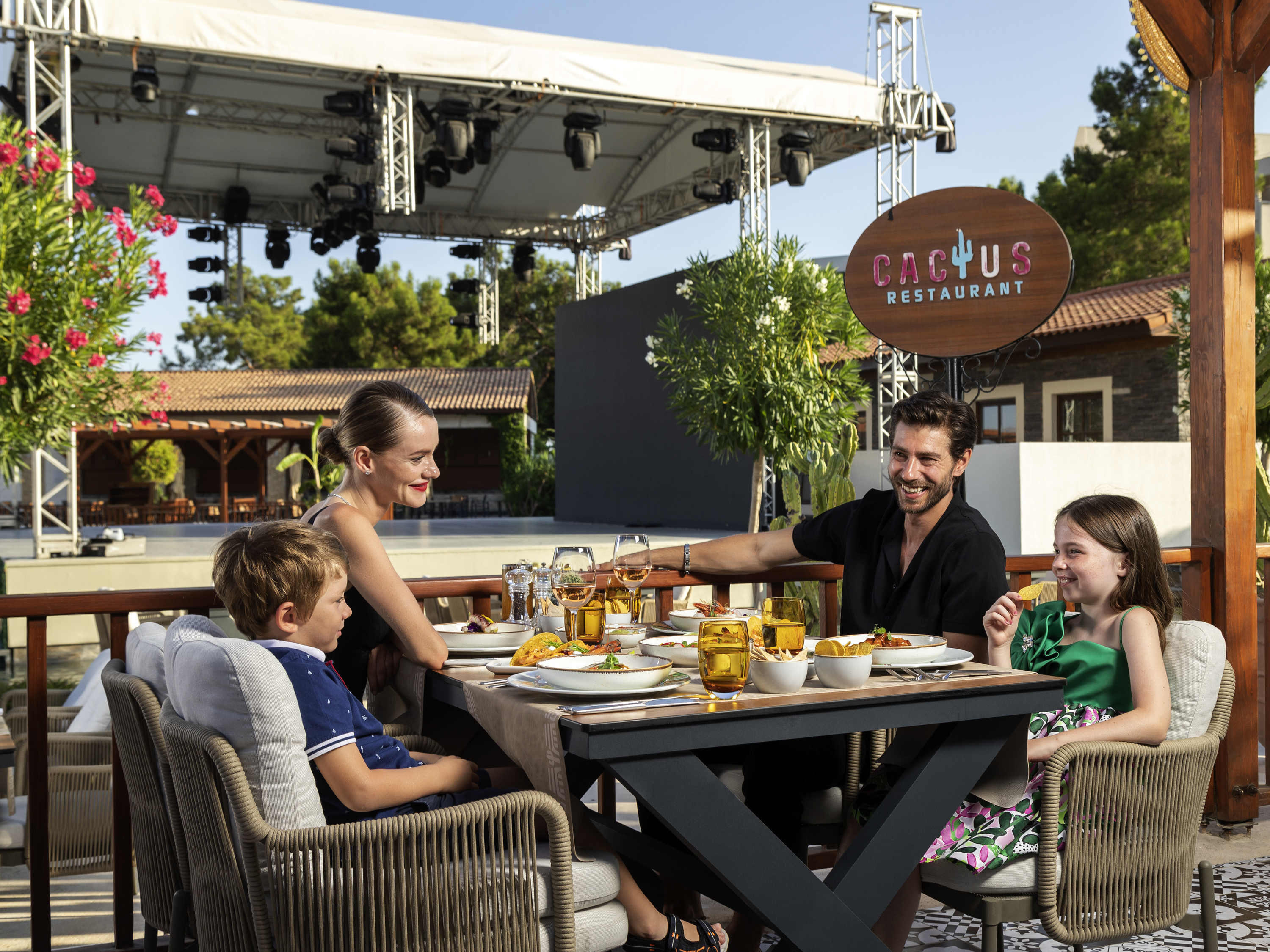 CACTUS RESTAURANT
The best flavors from the South American cuisine are combined with the soft breeze of the Mediterranean Sea. The most distinctive dishes from the South American cuisine are presented at the Cactus Restaurant.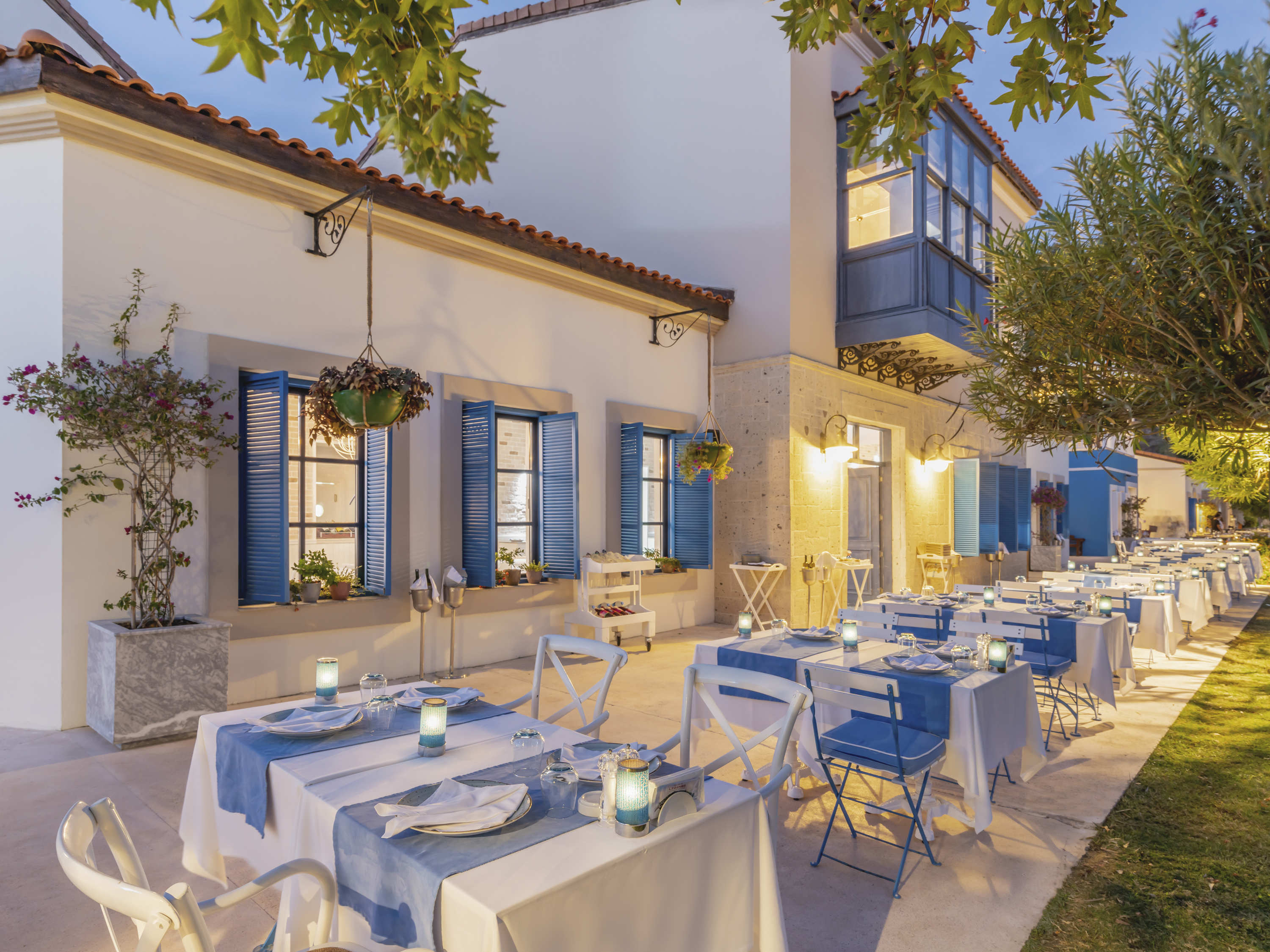 MERMAID RESTAURANT
Enjoy a magnificent banquet at the Mermaid Restaurant, which serves fresh and the most delicious seafood of the Mediterranean Sea.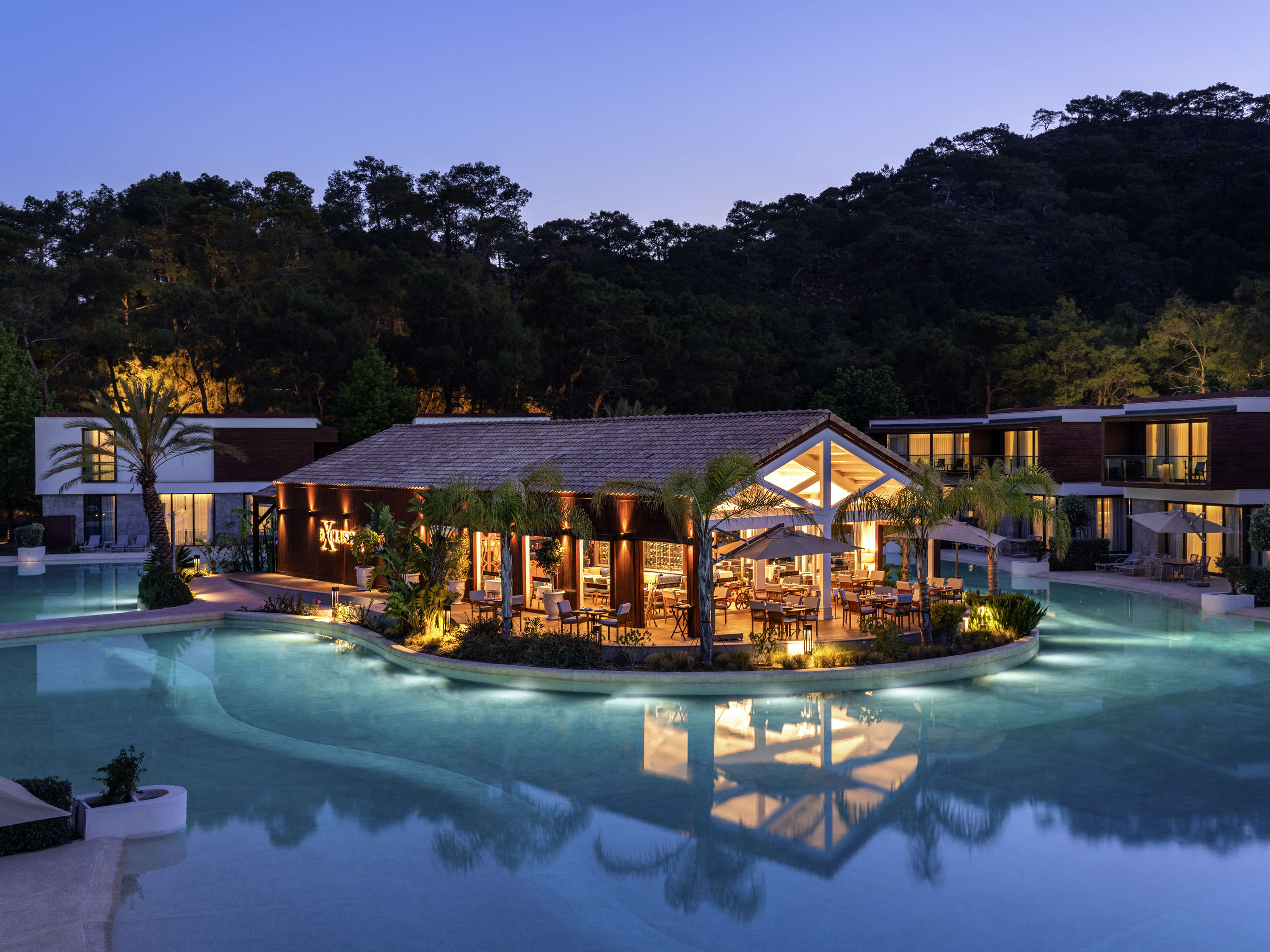 EXCLUSIVE CLUB
The Exclusive Club provides à la carte service. Offering the most distinguished examples from the international cuisine, the restaurant provides free 24h service for guests accommodated in the Executive and Superior villas.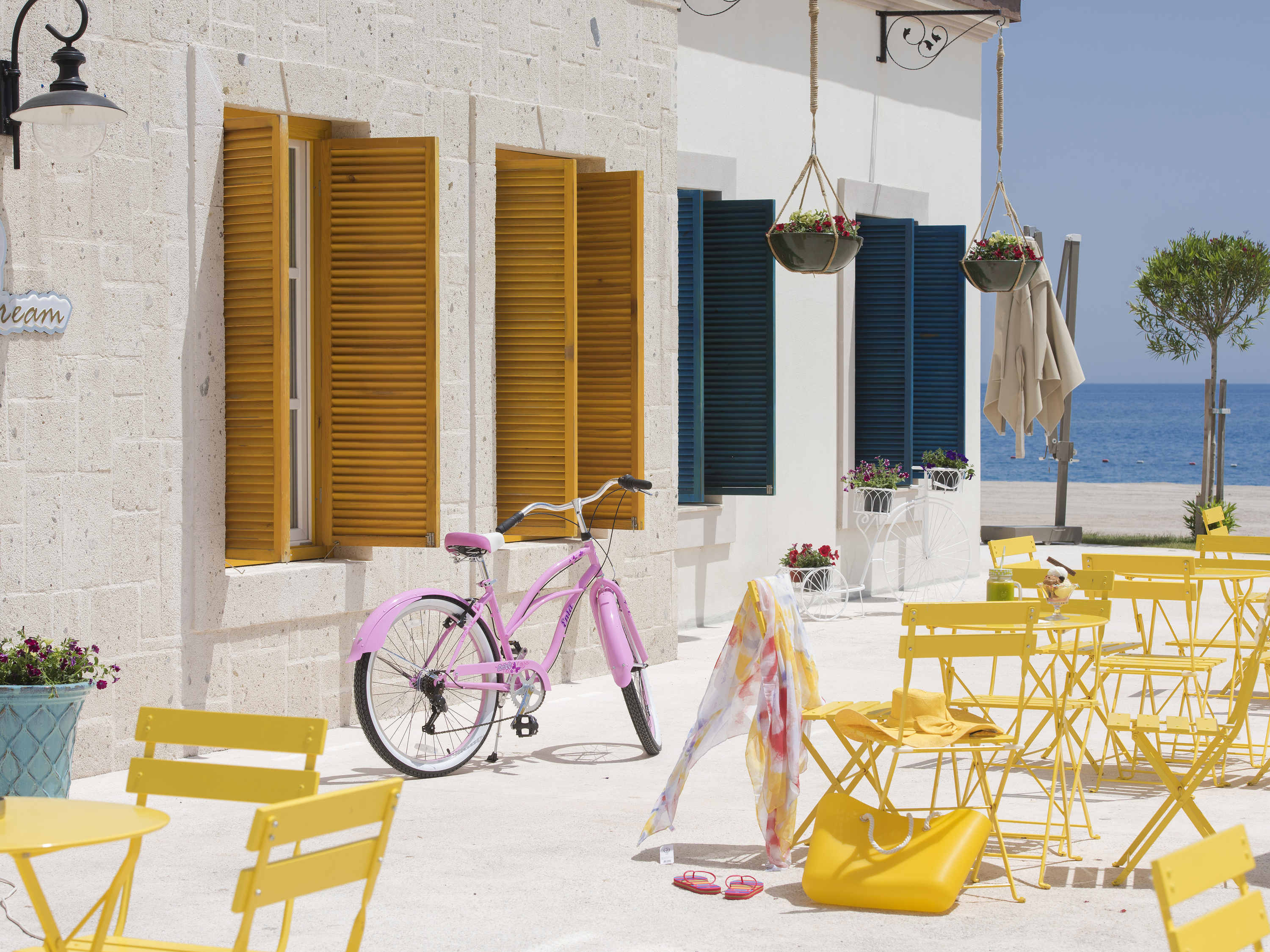 ICE CREAM HOUSE
Enjoy a cold ice cream in the summer heat. Cup ice creams and waffles add sweet flavors to your holidays.

A'LA TURCA RESTAURANT
Unique flavors from the Turkish cuisine are revealed at the Alaturka Restaurant. Old recipes, which have survived until today, show the richness of the Turkish cuisine and are prepared by our master chefs.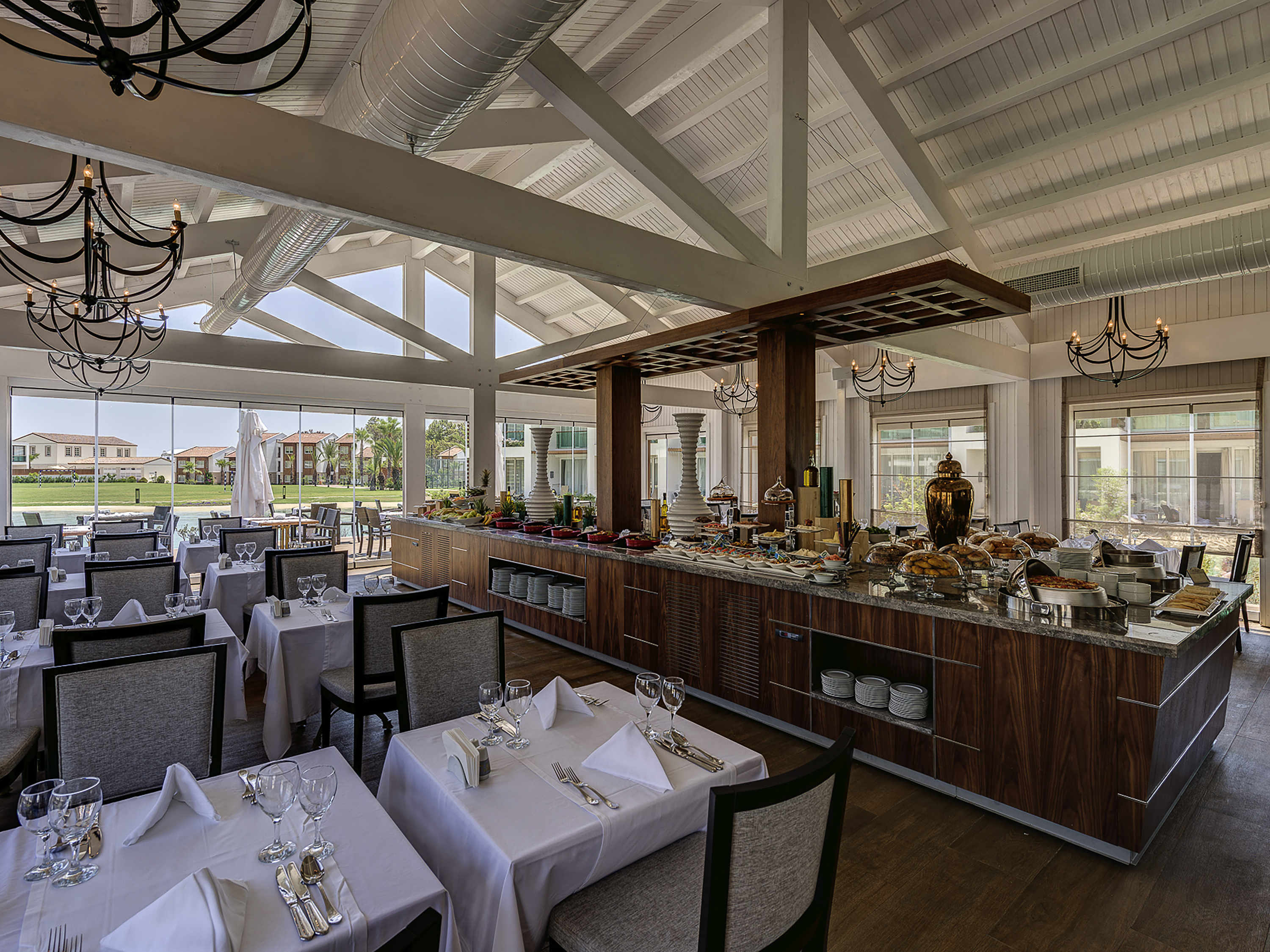 VERANDA RESTAURANT
Having a capacity for 150 people, the Veranda Restaurant serves excellent dishes from around the world for breakfast and dinner in an open buffet. Around noon, it welcomes its guests with a rich snack menu or a la carte options.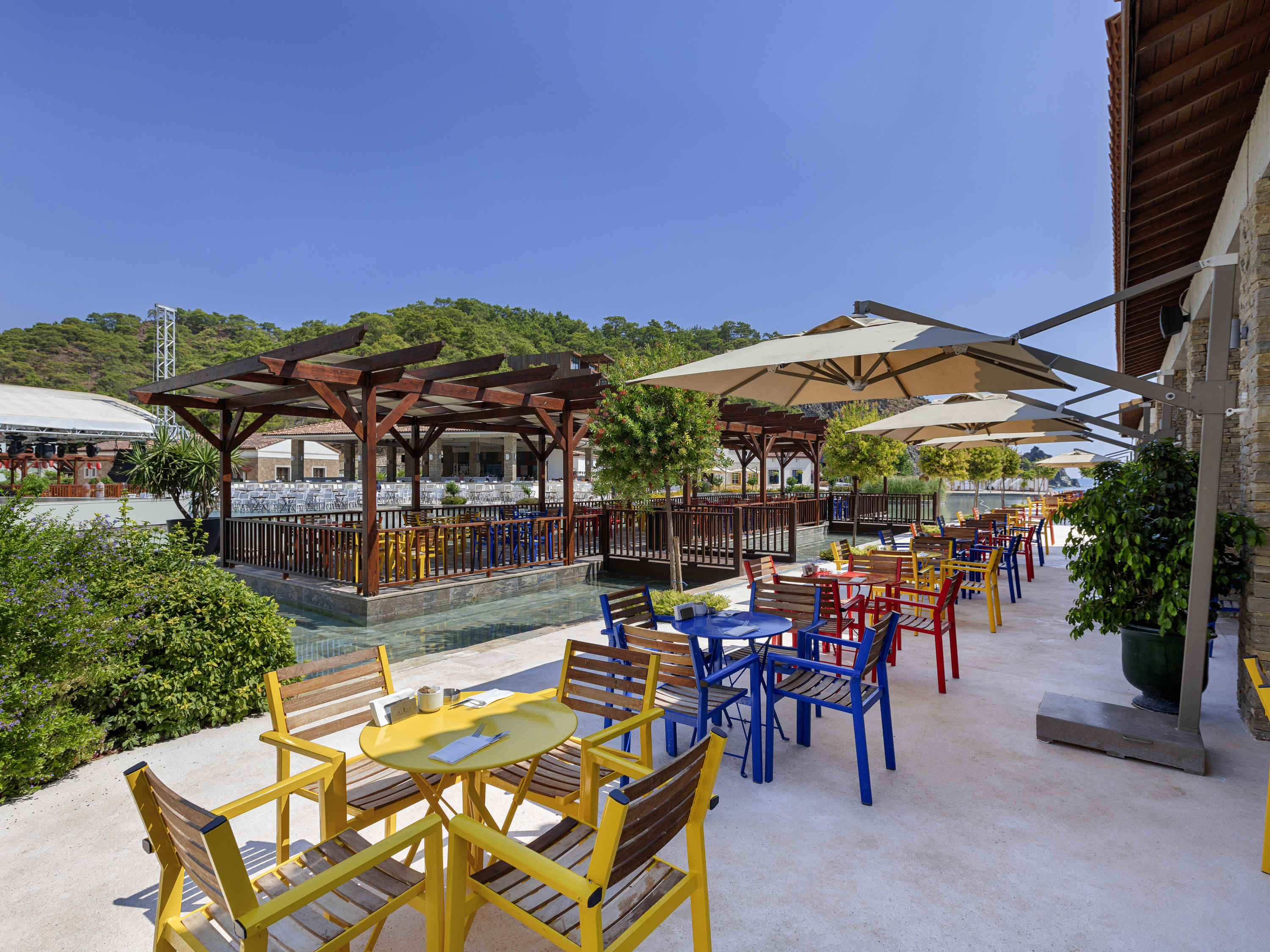 FOOD COURT
The Food Court is an excellent choice for lunch, offering a variety of dishes. The restaurant serves Turkish pastry between 11 am and 4 pm, snack buffet between 12 pm and 4 pm and tea time, noodles, sandwiches and hamburgers between 4 pm and 6 pm.
Bars and pubs (11)
The 8 bars at Rixos Premium Tekirova are a mix of cool vibes for cocktails and the latest sounds or a more relaxed ambience for kicking back away from the heat of the midday sun or at the end of the day as the sun retreats below the horizon.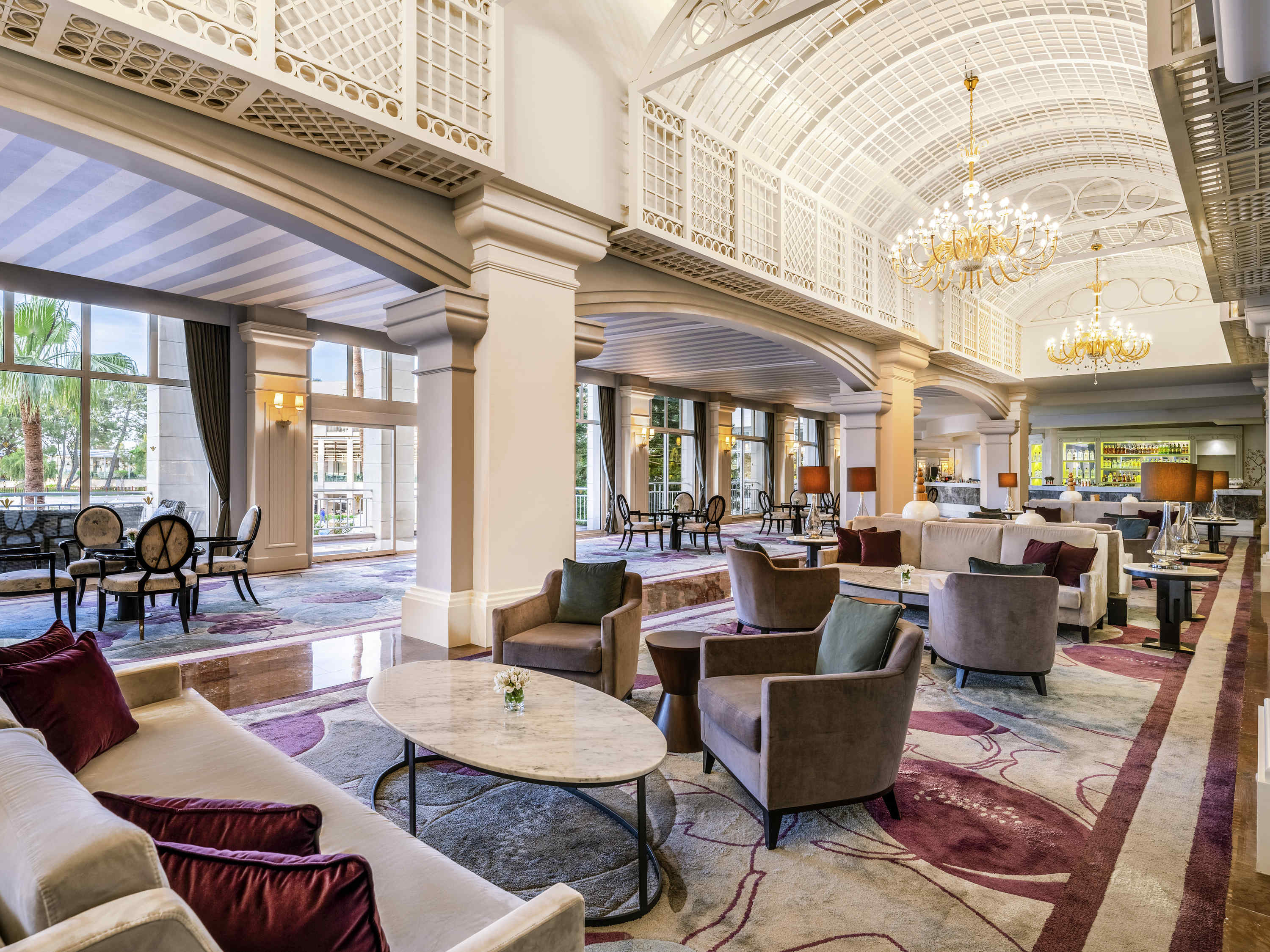 LOBBY BAR
The Lobby Bar is a special place with a wide range of drinks, where all your wishes come true.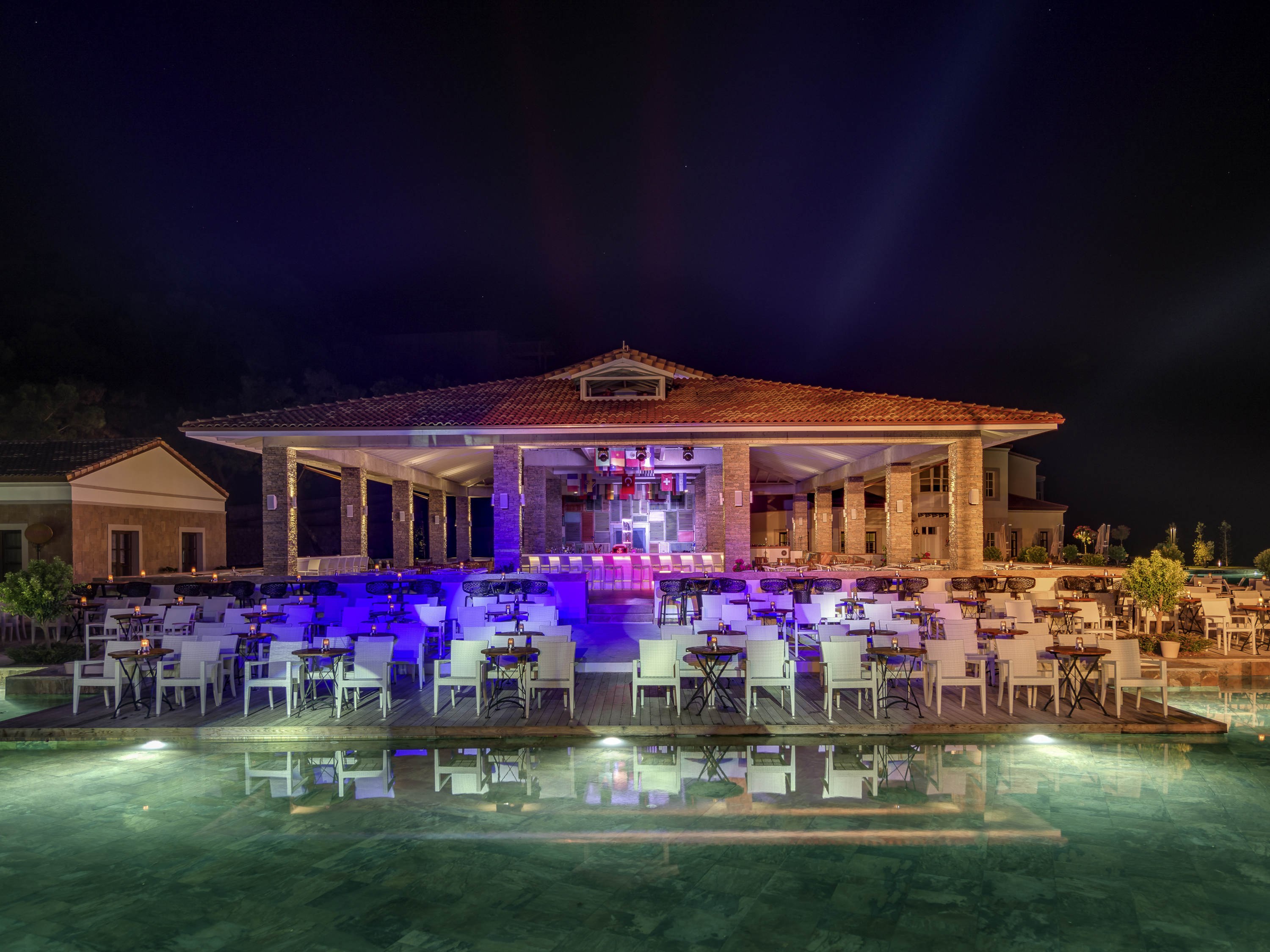 LOTUS BAR
Enjoy your time at the Lotus Bar accompanied by friendly chats.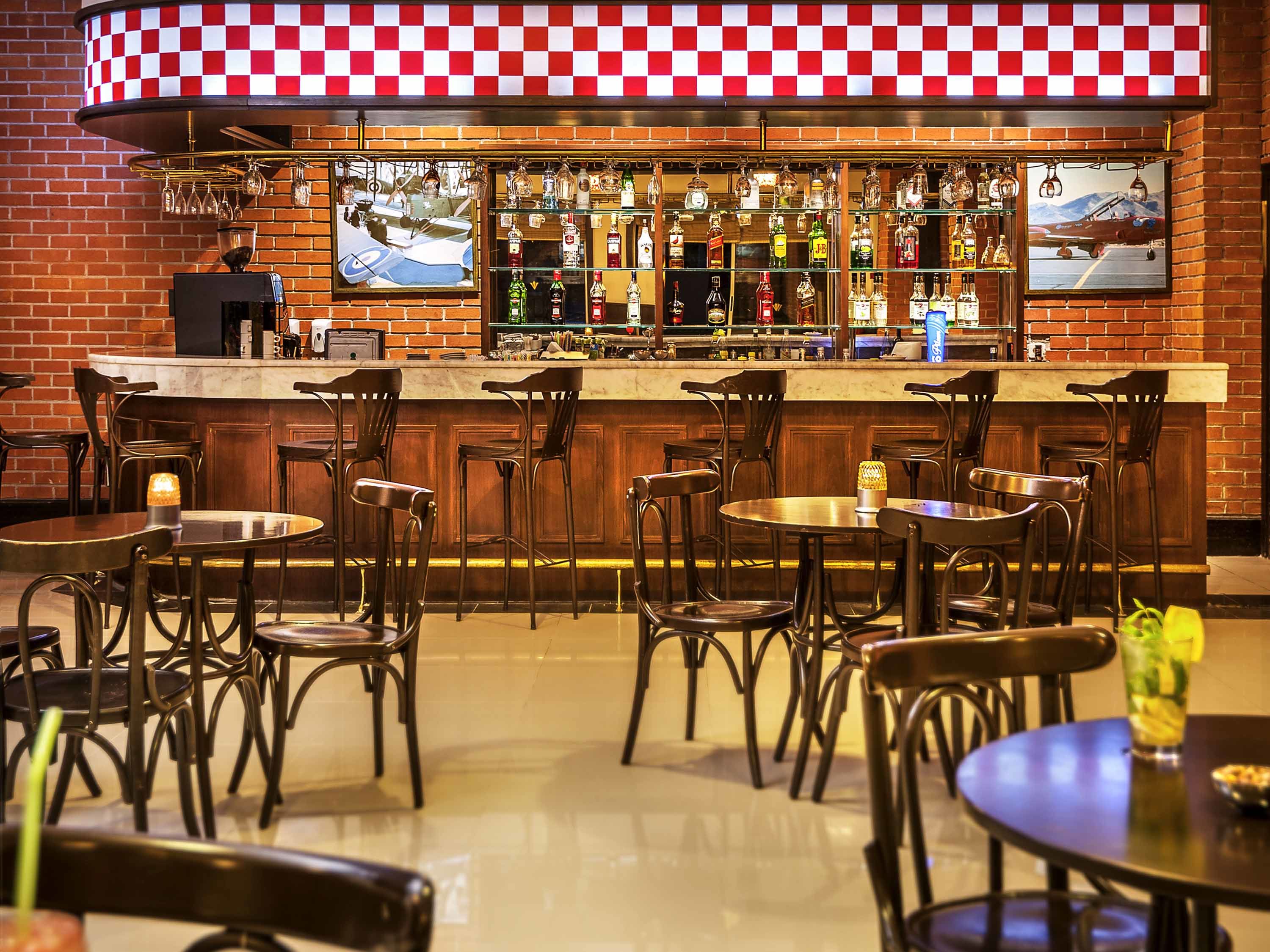 XPRESS BAR
Premium class drinks and alcoholic drinks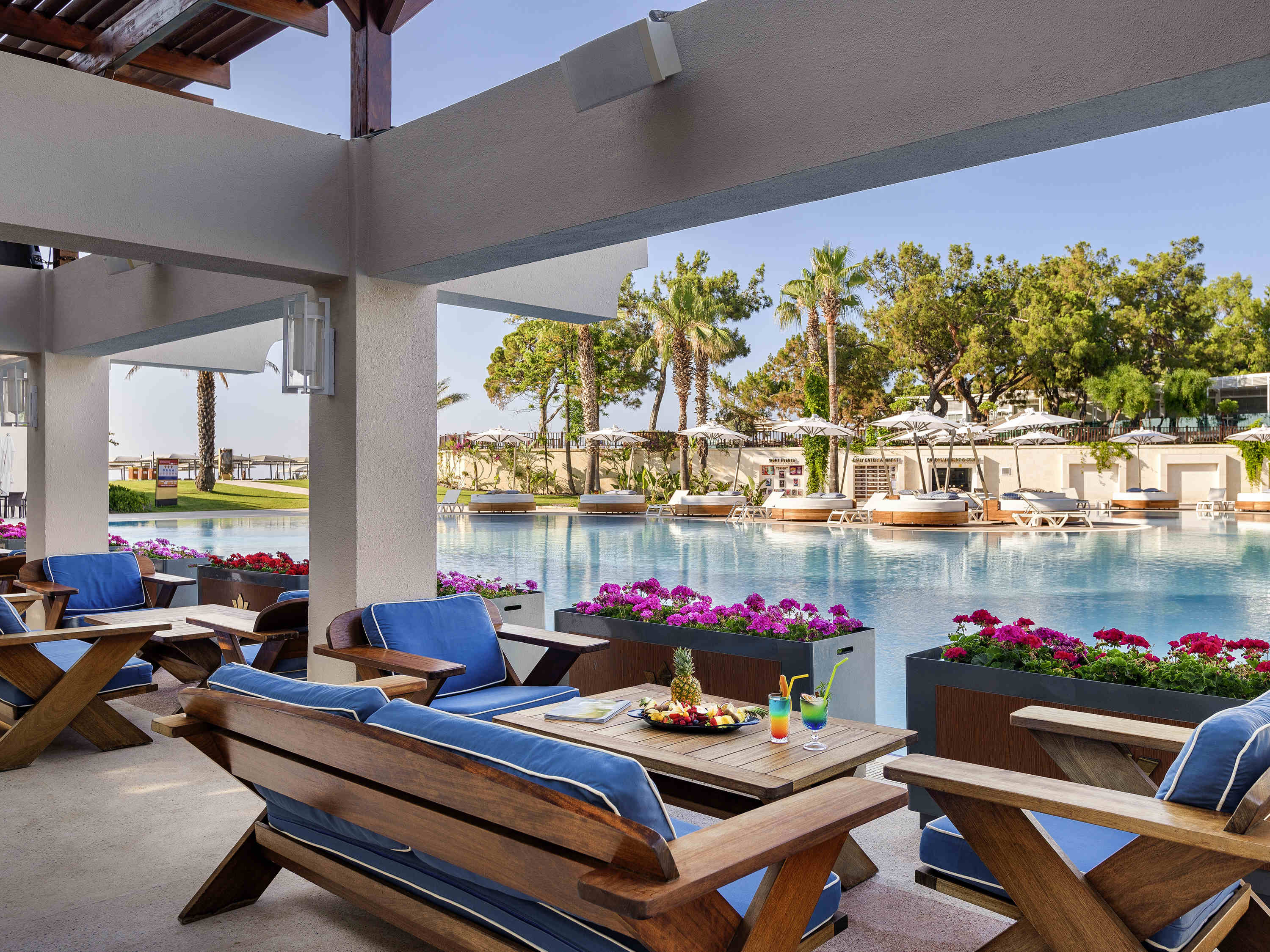 HIGHLIGHTS BAR
Enjoy an exceptionally good time by the pool and chill out with unique cocktails and a wide range of drinks at the Highlights Bar.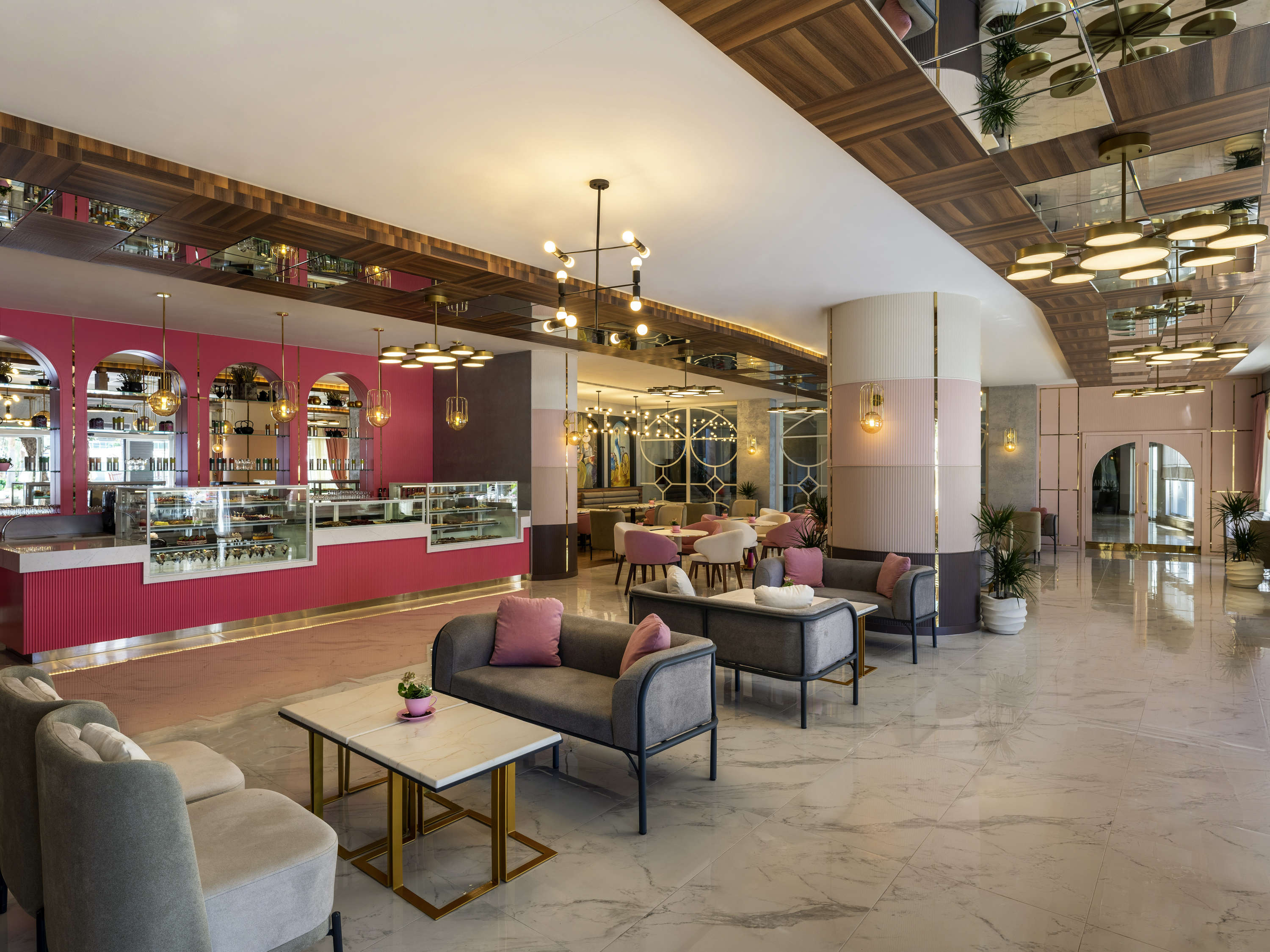 THE DEM CAFE
You will never get enough of the coffee prepared by the baristas and the high quality teas at The Dem Cafe...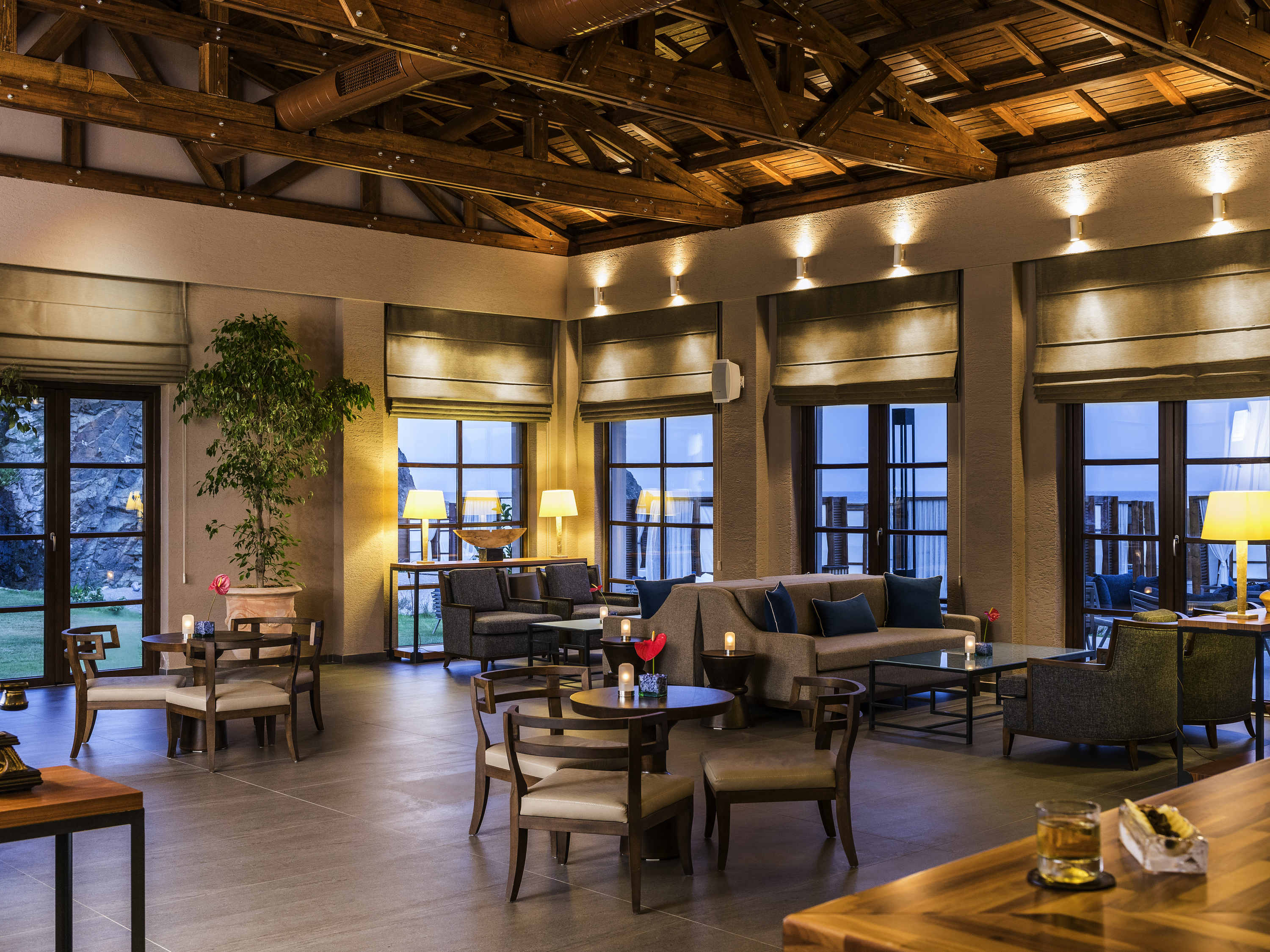 PRIVATE LOUNGE
All drinks of the concept and wide choise of snacks in Private Lounge for Villa guests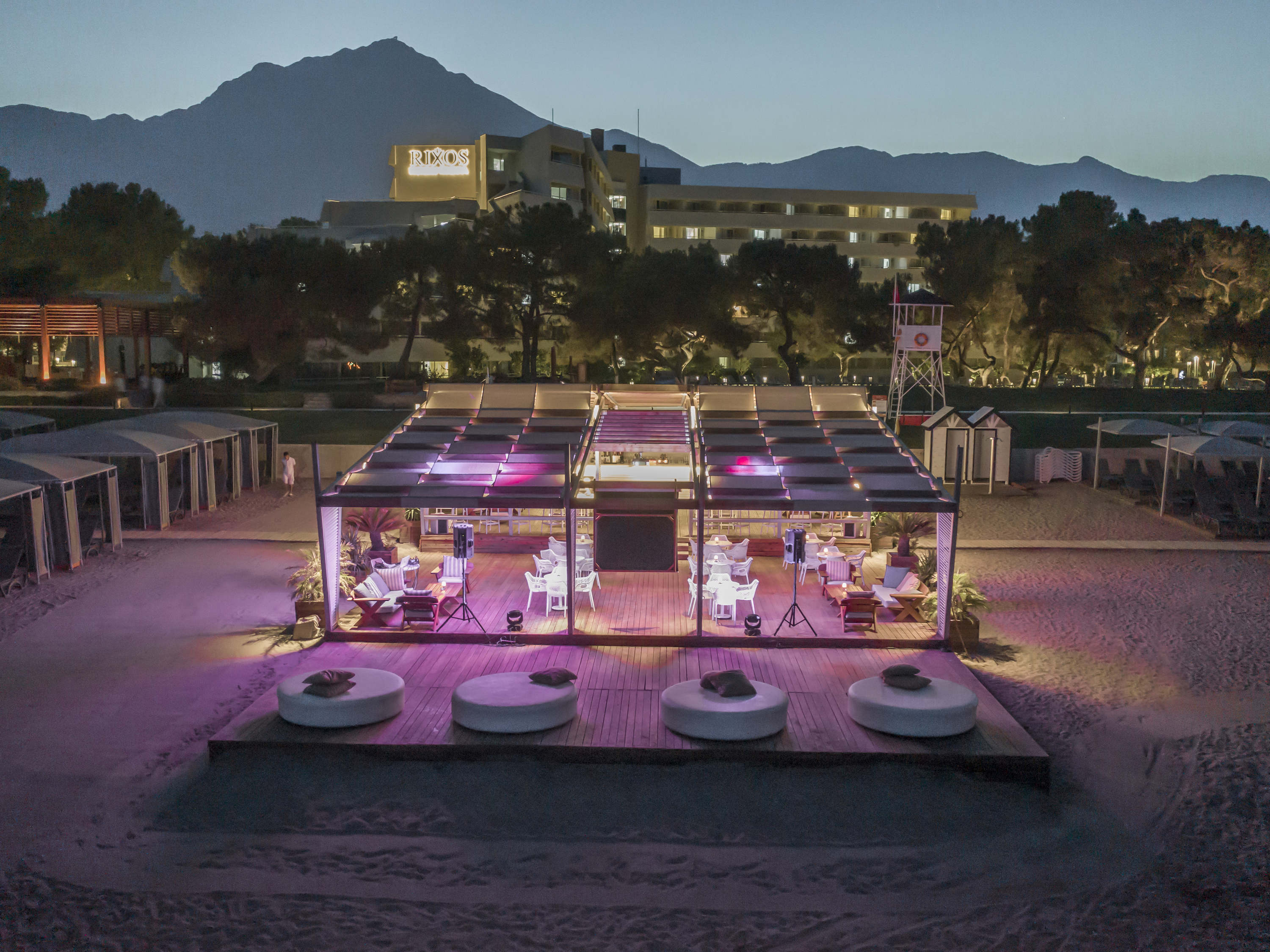 ISLAND BEACH BAR
Cool off the summer heat with light cocktails, cold towels, frozen yogurt and ice-cream at the Beach Bar.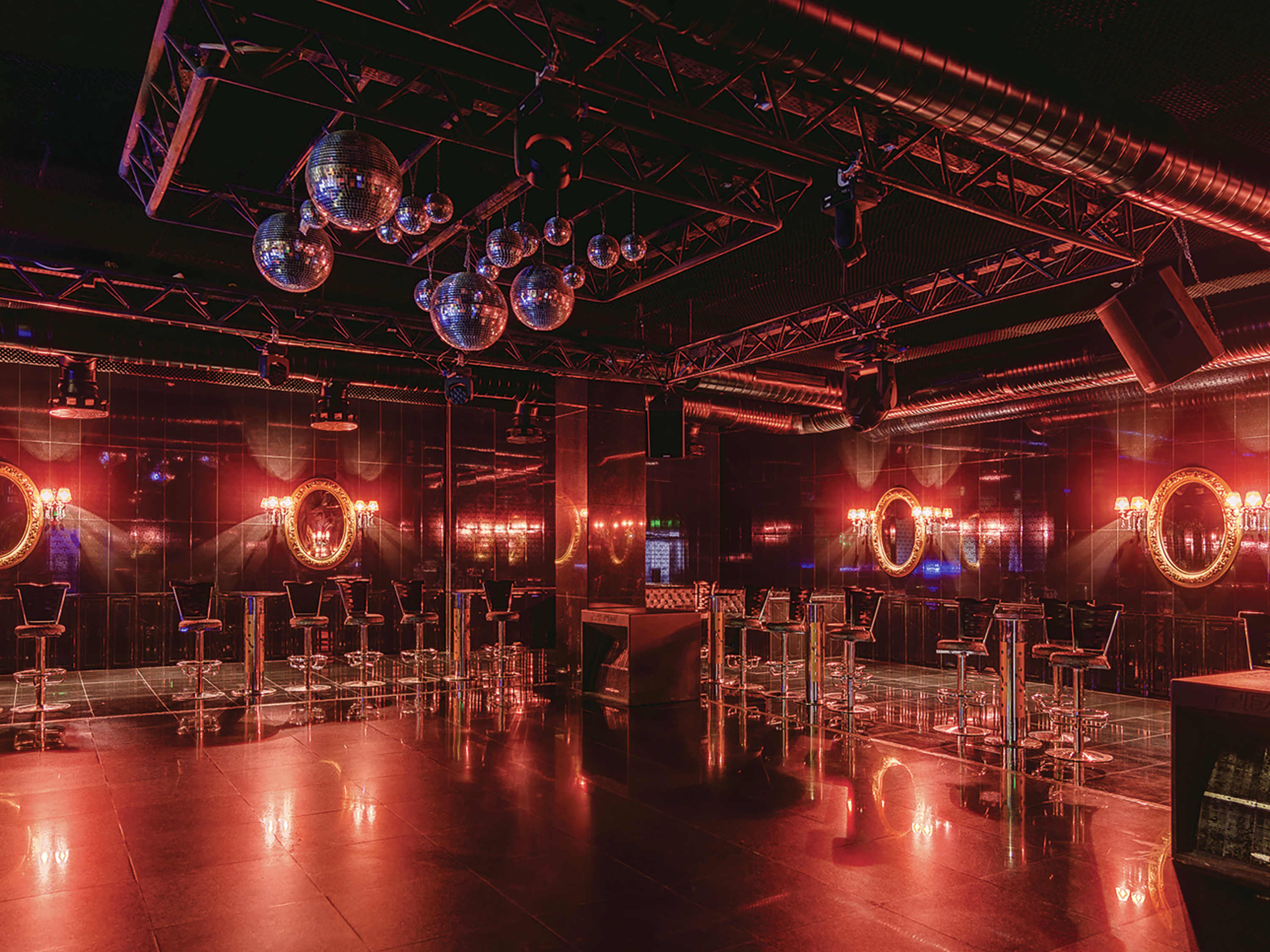 CHAOS DISCO
Service is provided in indoor area,All drinks of the concept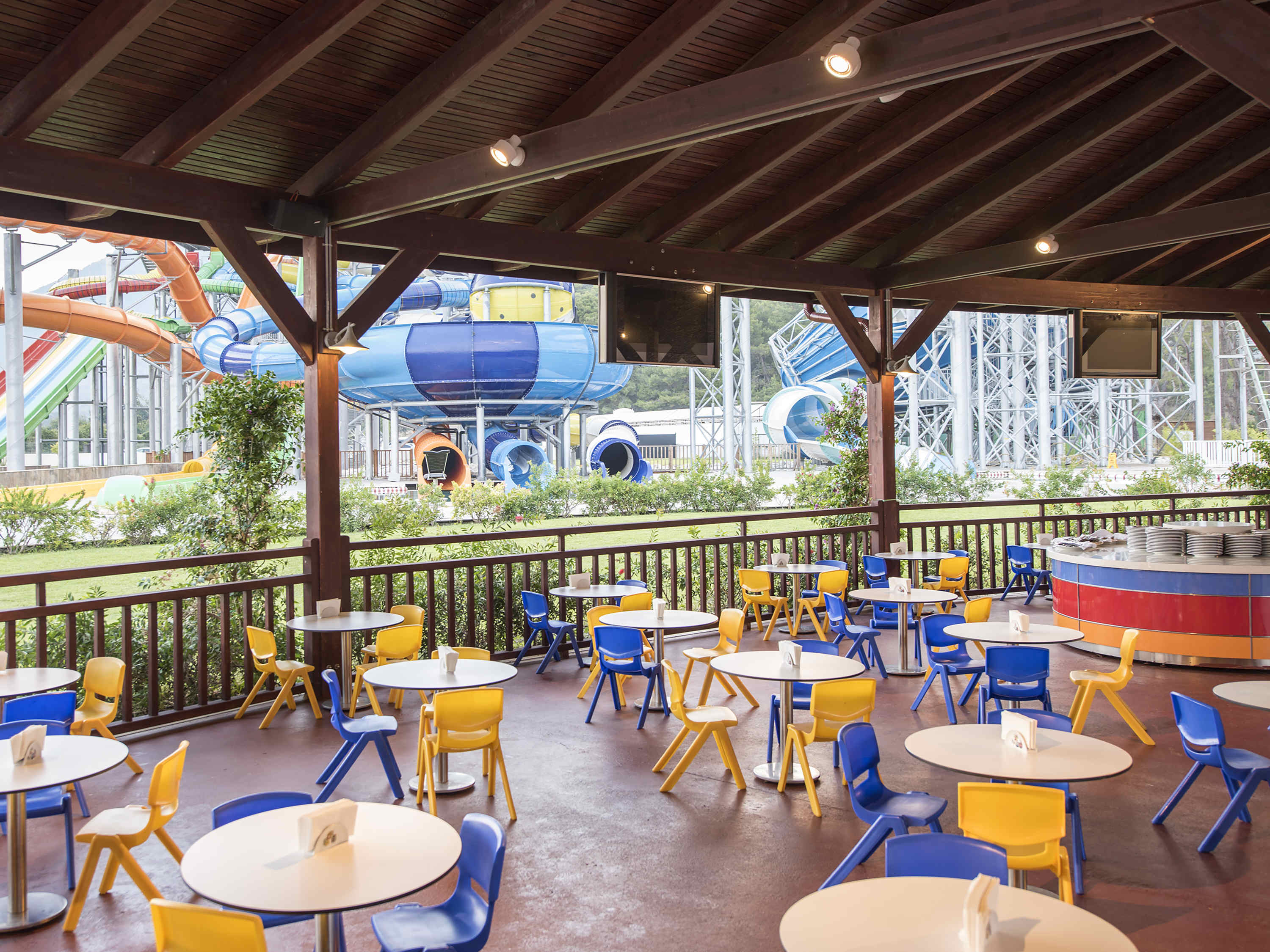 YUMMY BAR
The Yummy Bar serves healthy drinks for our little guests at the Rixy Club.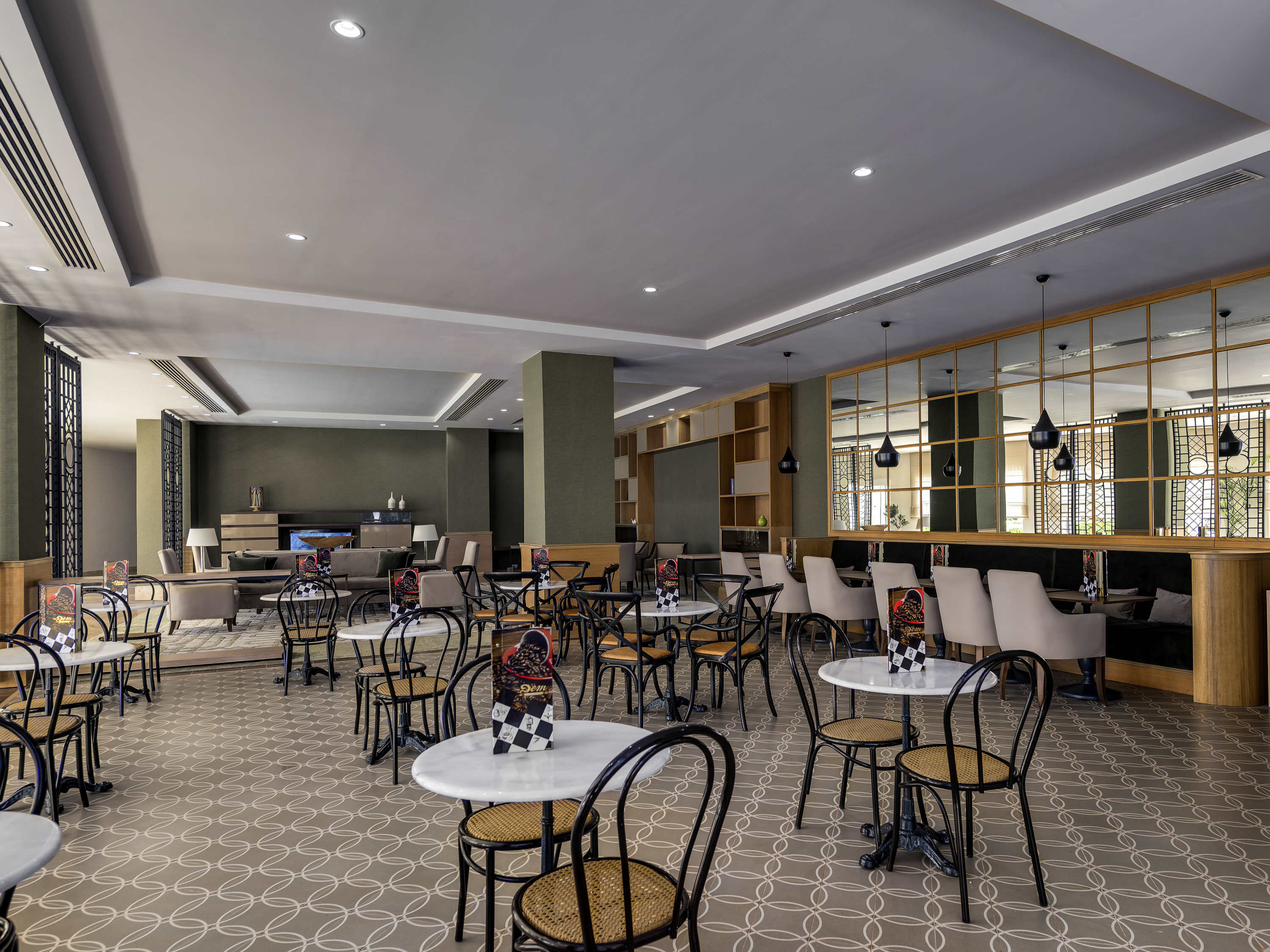 RIXOS LOUNGE
Variety of special tea's and coffee's preparing by our certificated Barista's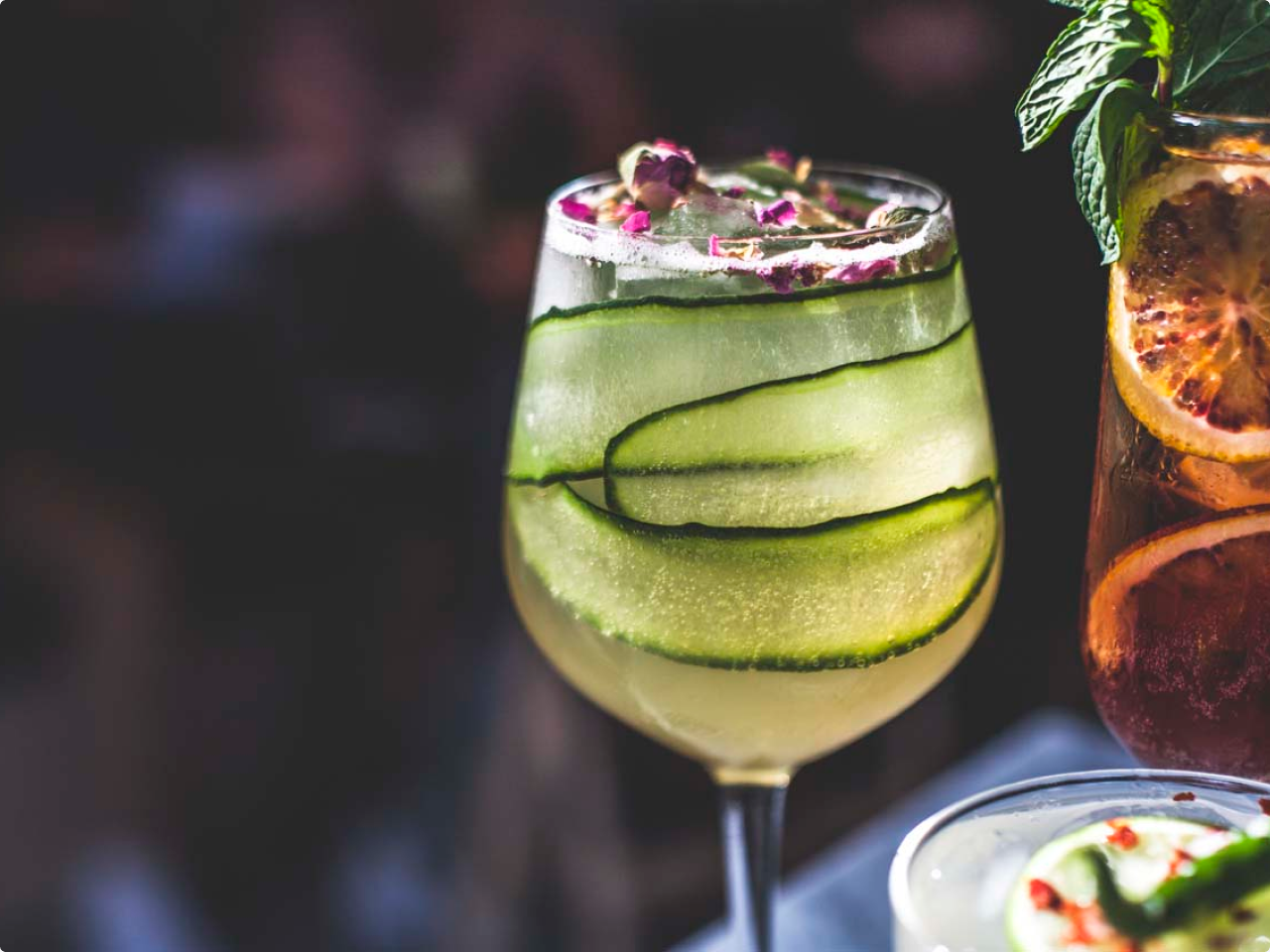 POOL VILLA BAR
Pool Villa Bar is ideal for the guest who are staying at Pool Suite, Pool Villa and Family Pool villa with wide range of beverages.
Rixy Activities and Entertainment
Ballet Academy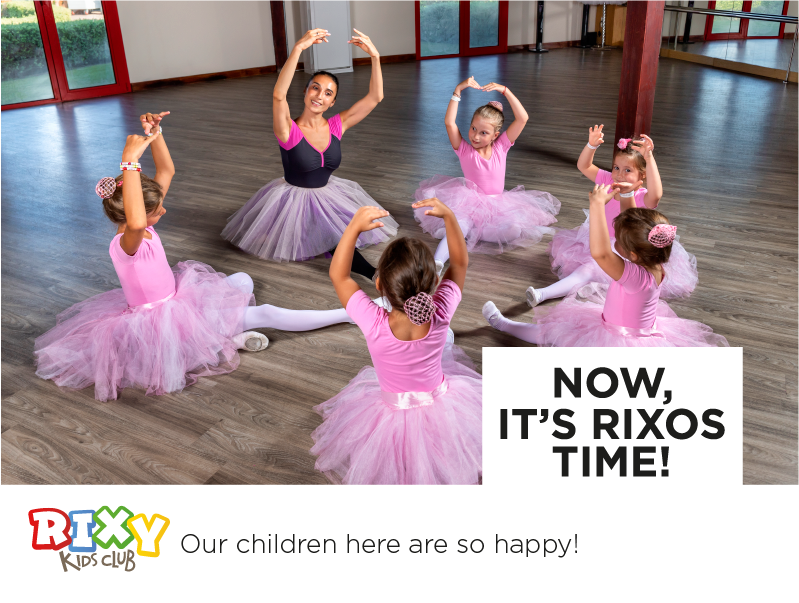 Ballet Academy
Ballet, dance and music combined with vacation.
During summer our little guests will enjoy a whole new experience with free ballet classes that will be provided by professional dancers and trainers.
Activities and Entertainment
Live(ly) Entertainment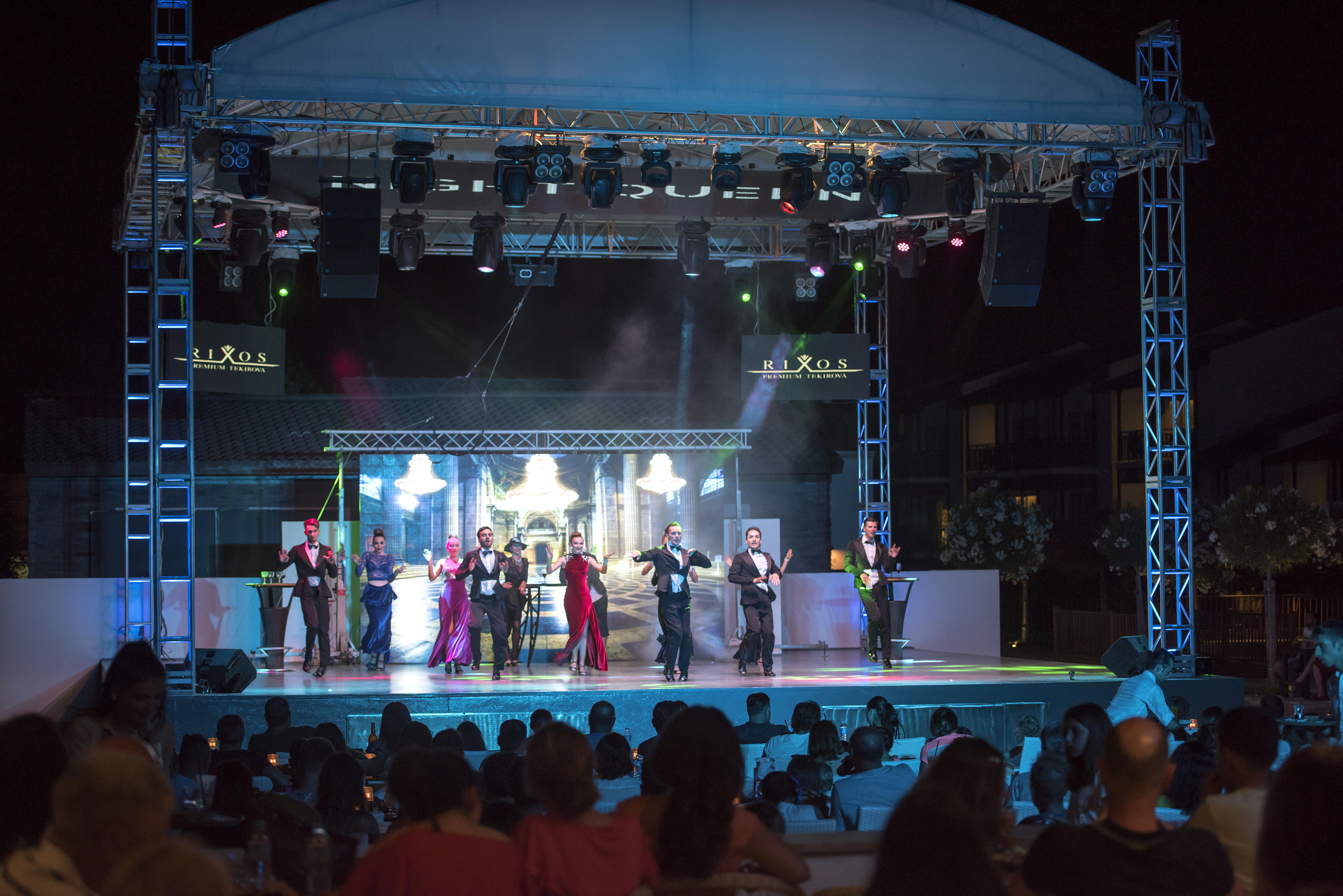 The nightly entertainment at Rixos Premium Tekirova is a dazzling array of shows. Gravity-defying acrobats, theatrical circus performers and dynamic, pulsating beats from DJ's and bands are on offer each night. These breathtaking performances are the hallmark of a Rixos resort.
Exceptional Events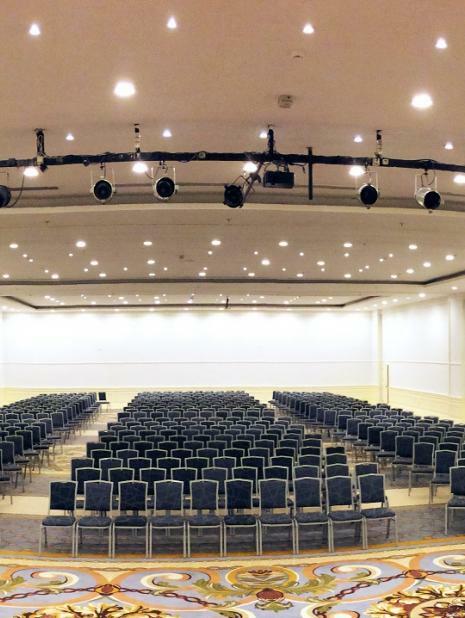 Whether you are looking to throw an extravagant family celebration or an intimate soiree, Rixos Premium Tekirova has a host of meeting rooms suitable for gatherings from 20 - 600 people.
The venue has been designed for maximum flexibility and can be divided into three separate halls. All meeting rooms and halls are equipped with cutting-edge technologies and our professional banqueting team are on hand to respond to all your needs and wants.
Our offers
Rixos Premium Tekirova
Other benefits include Roundtrip VIP transfer, Butler, Room service, Laundry, Baby stoller, walkie-talkie and bicycle service for children
See details +
Rixos Premium Tekirova
Pool Villa privileges and Summer specials waiting for you...

See details +
Rixos Premium Tekirova
Unforgettable memories at your honeymoon!
See details +
Rixos Premium Tekirova
Ballet, dance and music combined with vacation.
See details +
Guests reviews
100% genuine reviews from our guests
Well located, nice facility & beach. Nice service
A lovely and refreshing holiday.
We have stayed at the Rixos Premium Tekirova with our children on a few previous occasions and now returned as a couple after a break of about five years. We were concerned not to spoil our previous very happy memories. Our overall experience was truly very good and especially so in the light of the pandemic. First the major positives. We felt very safe from Covid, the attention to detail in mitigating the danger was excellent. Staff were always polite courteous and A was a major improvement on previous visits when Bar staff especially could at time look in the opposite direction. The location remains unspoilt and the gardens beautifully maintained. The beach, where we spent our days was lovely. The rooms were well appointed and everything worked well. The cleaning staff again were polite, pleasant and efficient. The choice of food and the quality were generally very good. Now for areas which could be improved. While the garden villa rooms were really good, one minor detail was not and was potentially dangerous. The double bed in the main bedroom was designed with stylish BUT sharp corners on the bed frame. I knocked my shin on these a couple of times, and it was only after the second bruise/scratch that I realised where I had sustained an earlier (minor) injury. This really should be addressed as litigious visitors might look to exploit this. The second area which didn't compare quite a well as on our previous visits was the range of different foods available. While quality remained high, the range was much more limited. We missed the previous themed international evenings, particularly the delicious rice stuffed roasted lamb as the various Eastern European dishes which has disappeared from the menu. One final comment about restaurant staff in particular is that while they were polite, please at and very attentive, they were often over attentive and rushing to clear plates even while we were still eating. This felt as if they were concentrating very well on their task, but were not always keeping the guest foremost in their minds. However, overall, service was very good and much improved on our previous visits five years ago. We had a delightful holiday and having booked directly we secured a good deal and felt it was good value for money. The location is perfect and the standard of care very good. To maintain and justify the 5* rating I would suggest that the breadth and range of food choices should probably be restored to previous levels.
We like everything in Rixos Premium Tekirova.
Completely satisfied with everything. It was our second time in this hotel and we plan to visit it again in 2021. Very good service, food, nature, see, complete relax and real rest.
Overall a very good experience with some minor things to improve
Liked: location, area, sport activates, beach, food, a la carte restaurants, bars Can be improved: extend water-ark opening hours till 5pm, provide different pillows (softer/ harder) in a room, not 4 identical pillows, music from night disco was too loud (stayed in the main building), think how you can improve it (maybe to add sound proof walls around the stage), remove unused towels from the sunbeds more often as people are reserving the sunbeds from 6am they didn`t use in the end
Good stay
a bit overcrowded last days, but still quite good