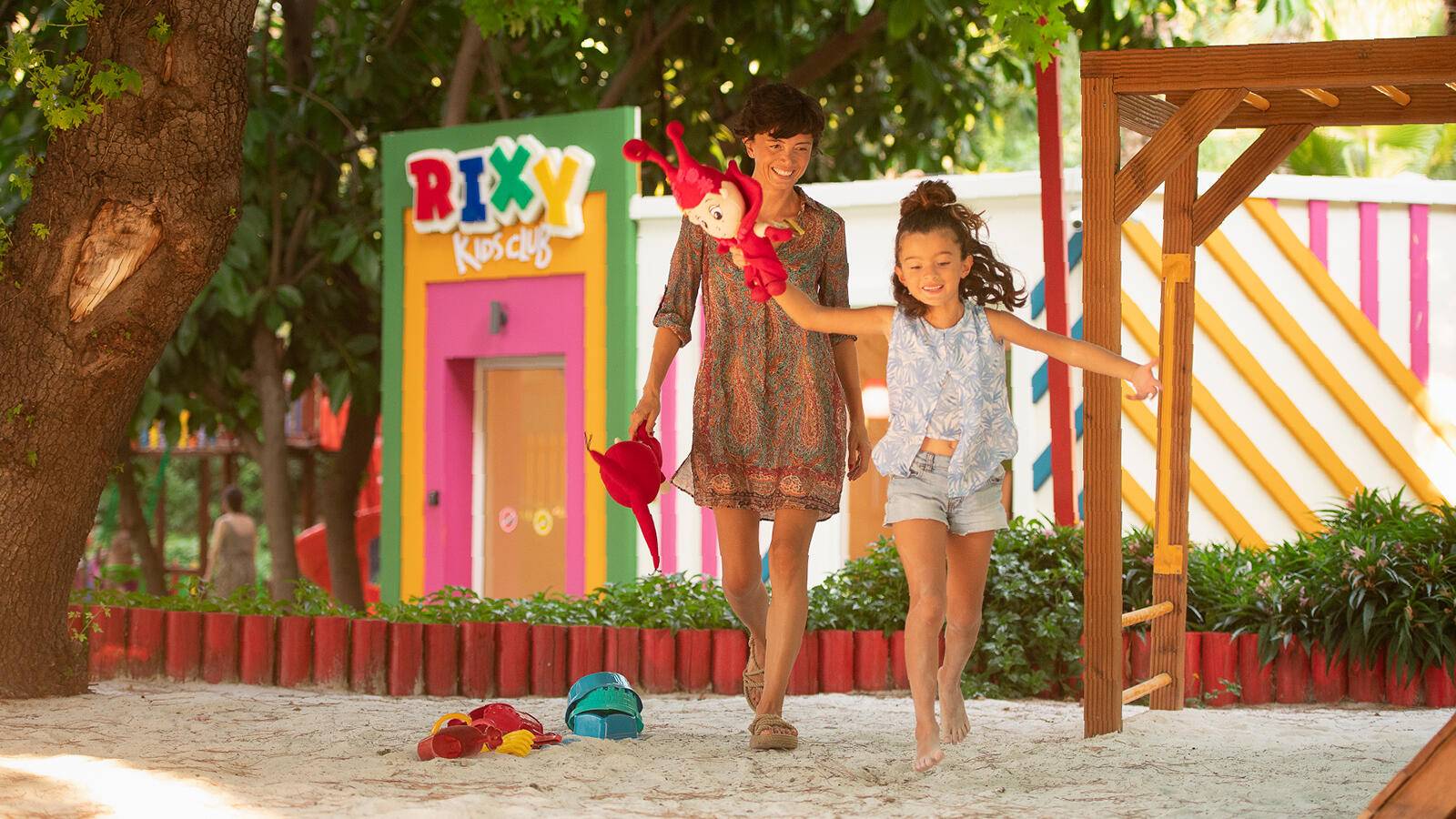 Rixy Kids Club, one of the greatest assets of the Rixos brand, has also been renovated by Rixos Downtown Antalya in 2020. The effects of innovations in terms of architecture and concept are felt at every point of Rixy Kids Club, and even all of the design has been changed at there to inspire our little guests about being creative and make them feel like it's the safe shelter that they can reveal their willingness to have fun by the observation of our specified teammates. Besides, additional sport and outdoor sports areas have been added.
Age Groups
Smiley Babies/Baby (0-4, within their parents)

Cool Kids (4-12)
Activities
There are a lot of joyful and teaching activities in Rixy Kids Club where your children can learn and have fun at the same time. In the morning, your lovely kids getting an educational activity that is about Handwashing and Care, then there is a break to disinfect the complete area and the toys and tools. Thanks to the activities like; Survivor, Musical Chairs, Table Game, Card Game, Dance, our cute little guests enjoying their vacation while making friends. Indeed, Painting Time, Making Necklace and Bracelet and Drawing Courses that we have in Rixy Kids Club stand for them to let their creativity to be free, and improve their handcraft abilities.
Sports
We have fun and educational sports activities where our cute guests can spend their enormous energy and improve their ability to team up and work together at Rixy Kids Club, which are; Football and Rixy Tabata. Especially recently, Tabata has become popular in the world, attracting the attention of both adults and children, and it is an activity that is exactly necessary to improve body and brain coordination
For more information and details, please contact:
rhmlt.onlinereservation@rixos.com
☎+90444 1 797