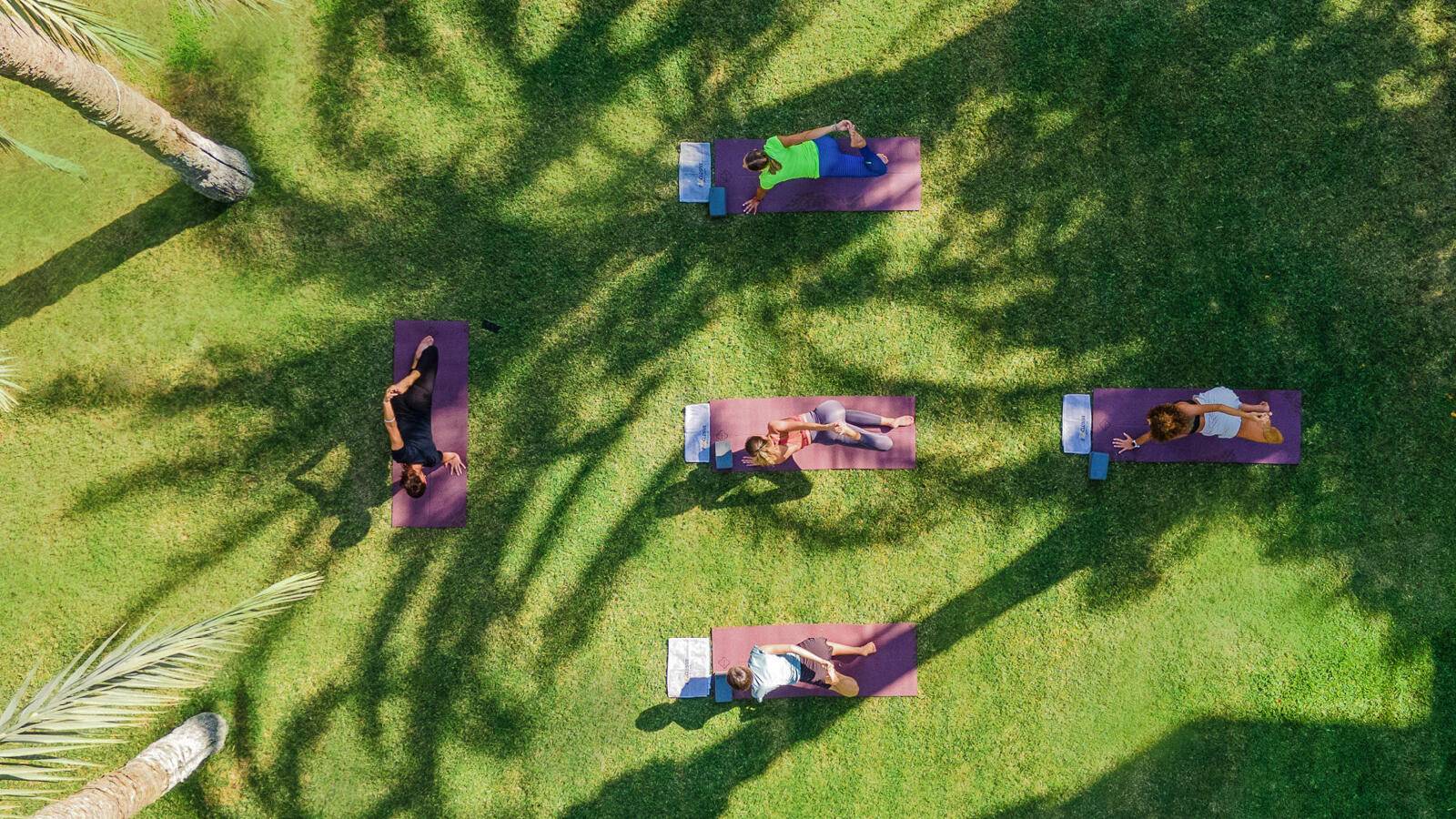 ACTIVITIES AND ENTERTAINMENT
Enthusiasts who enjoy sports anytime, anyplace will be right at home at Rixos Downtown Antalya. With indoor and outdoor facilities, swimming pools, tennis courts, basketball court, football field and a fitness center equipped with state-of-the-art equipment, the hotel offers a wide range of options. From a quick dip to a more (friendly!) competitive game of tennis with friends, there is an activity here for everyone.
SPORTS AND ACTIVITIES
SPORTS
GYM
Exclusive Sports Club GYM offers the latest in cardio and weight-training equipment, with views of the spectacular pool through floor-to-ceiling windows.
Yoga
Introduce yourself to the fundamentals of yoga through slow and soft postures and deep opening stretches that restore and reground. This practice is for beginners or those who seek a gentler class.
Crazy ABS
Join us for an energy-packed ABS workout to strengthen your body.
Crossfit
Our trainers will surprise you with creativity and show you how many different places can be used to do so many different exercises. Of course, by adjusting the time of their execution, the number of repetitions and their intensity to your ability.
Tabata
Burn maximum calories in minimum time with this 20-45 minute Tabata workout
Pilates
Pilates is a method of exercise that consists of low-impact flexibility and muscular strength and endurance movements. Pilates emphasizes proper postural alignment, core strength and muscle balance. The class is put together to incorporate all ability levels.
Morning GYM
It will also be a way to kick-start your day, enhancing your metabolism, improving your energy levels and realizing the endorphins that will set the happy mood that will last for the rest of the day.
HIIT Cardio
The Hiit cardio program is a mix of strength, cardio and endurance training and burns a lot of calories.
ACTIVITIES
Voleyball
Rixos Downtown Antalya offers a tropical experience with palm trees and modern music among the freshly mown grass. It is waiting for you to offer a fresh and unforgettable experience with your family and loved ones.
Rixos Downtown Antalya's  volleyball court is completely flat on an area of 300 m2 and equipped with the latest equipment that makes the feel  you at tropic jungle with your familly and loved ones
Table Tenis
Table tennis, a game everyone loves, and the perfect option to enjoy your vacation. Rixos Downtown Antalya's table tennis area next to the pool is ready for service to make your holiday more exclusive with unlimited beverage service.
Table tennis area is equipped with the latest equipment and is waiting for you to offer elite and unforgettable experience at Rixos Downtown Antalya, with your family and loved ones.
Football
Football field is located on an area of 250 m2. In this area, which Rixos Downtown Antalya have organized for you, our valued guests, under pine trees and palm trees, you can match with your loved ones in a fully sheltered and professional football field environment.
Basketball
Rixos Downtown Antalya is the right place to play basketball with your loved ones. This special court designed with the latest equipment. Designed to offer you, our valued guests, an unforgettable and unique Rixos Downtown Antalya experience by the pool in a unbelivible tropical Mediterranean environment. You can use the court 24/7 whenever you want.
Rixos Downtown Antalya is there to make your dreams come true. Choose Rixos and your vacation will be Luxurious and unforgettable...
Dart
If you love to play darts, and trust your shots, Rixos Downtown Antalya will be the perfect choice to spend a delightful and exquisite holiday with your family and loved ones. Rixos Downtown Antalya's darts area is intertwined with perfect tropic bar, so you can enjoy cold and special cocktails prepared by Antalya's most profesional bartenders for you while playing darts.
Rixos  would be happy to see you in Rixos Downtown Antalya to become the new champion of the dart competitions that we organize in the Mediterranean sea  atmosphere with DJ party.
Jenga
Who wouldn't want to live a balanced and orderly life?
Jenga game, one of the most popular and preferred activities of Rixos Downtown Antalya. This activity, which is preferred by adults as well as children, creates an intimate environment where you can chat with your loved ones with unlimited beverage service accompanied by live music.
Rixos would be happy to see you at Rixos Downtown Antalya for an unforgettable holiday and vivid nights.
Biking
From the back door of the hotel, you can go to Atatürk Park and enjoy cycling with the view of the Mediterranean. Complimentary bikes are waiting for you to explore the city in the garden.
Bird Scooter
Best way to discover the city: Bird Scooter. Follow all local traffic rules, and enjoy the ride!