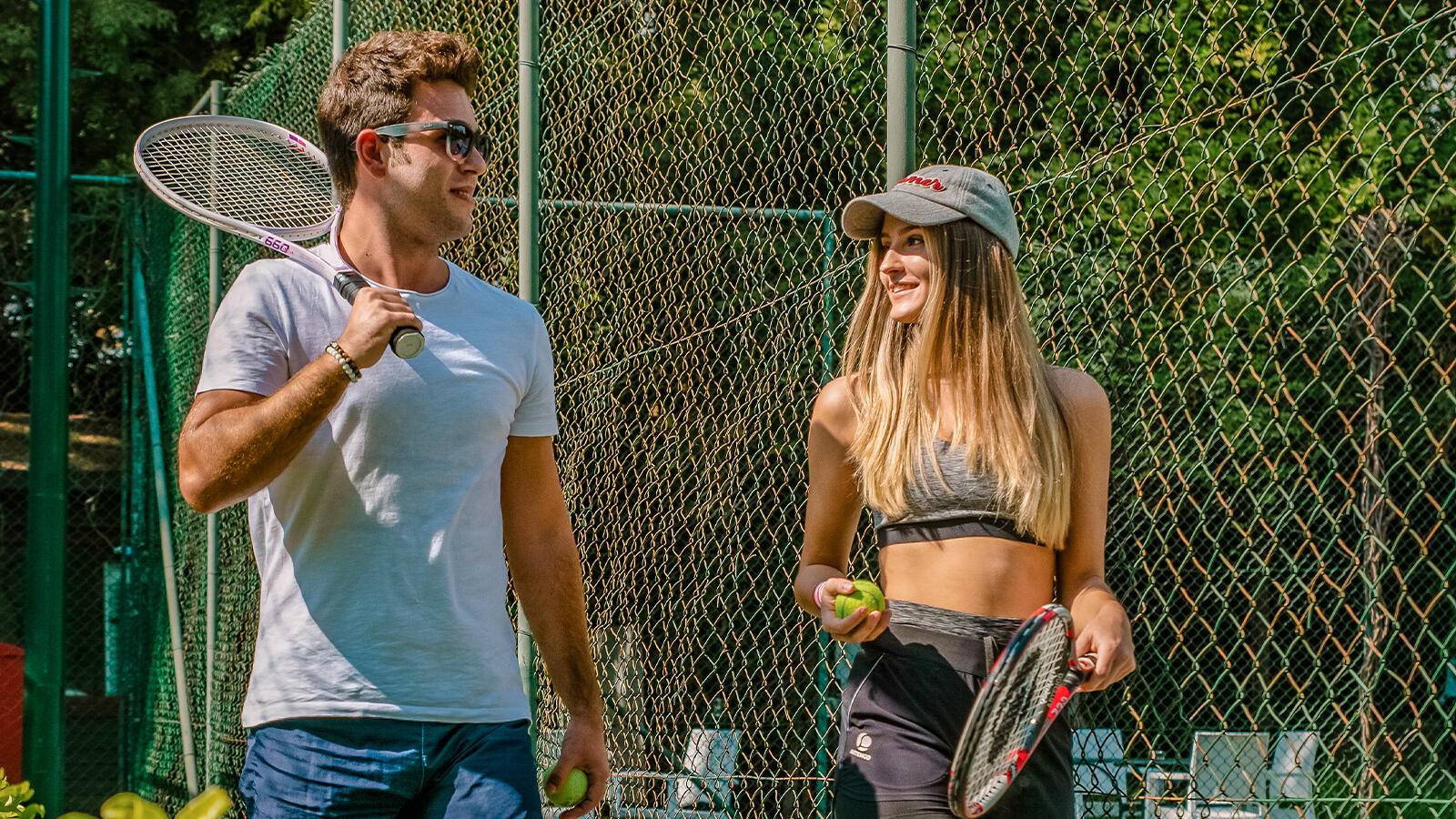 Sports and Activities
Voleyball Court
Rixos Downtown Antalya offers a tropical experience with palm trees and modern music among the freshly mown grass. It is waiting for you to offer a fresh and unforgettable experience with your family and loved ones.
Rixos Downtown Antalya's  volleyball court is completely flat on an area of 300 m2 and equipped with the latest equipment that makes the feel  you at tropic jungle with your familly and loved ones
Dart
If you love to play darts, and trust your shots, Rixos Downtown Antalya will be the perfect choice to spend a delightful and exquisite holiday with your family and loved ones. Rixos Downtown Antalya's darts area is intertwined with perfect tropic bar, so you can enjoy cold and special cocktails prepared by Antalya's most profesional bartenders for you while playing darts.
Rixos  would be happy to see you in Rixos Downtown Antalya to become the new champion of the dart competitions that we organize in the Mediterranean sea  atmosphere with DJ party.
Jenga
Who wouldn't want to live a balanced and orderly life?
Jenga game, one of the most popular and preferred activities of Rixos Downtown Antalya. This activity, which is preferred by adults as well as children, creates an intimate environment where you can chat with your loved ones with unlimited beverage service accompanied by live music.
Rixos would be happy to see you at Rixos Downtown Antalya for an unforgettable holiday and vivid nights.
Table Tenis
Table tennis, a game everyone loves, and the perfect option to enjoy your vacation. Rixos Downtown Antalya's table tennis area next to the pool is ready for service to make your holiday more exclusive with unlimited beverage service.
Table tennis area is equipped with the latest equipment and is waiting for you to offer elite and unforgettable experience at Rixos Downtown Antalya, with your family and loved ones.
Football Court
Football field is located on an area of 250 m2. In this area, which Rixos Downtown Antalya have organized for you, our valued guests, under pine trees and palm trees, you can match with your loved ones in a fully sheltered and professional football field environment.
Basketball Court
Rixos Downtown Antalya is the right place to play basketball with your loved ones. This special court designed with the latest equipment. Designed to offer you, our valued guests, an unforgettable and unique Rixos Downtown Antalya experience by the pool in a unbelivible tropical Mediterranean environment. You can use the court 24/7 whenever you want.
Rixos Downtown Antalya is there to make your dreams come true. Choose Rixos and your vacation will be Luxurious and unforgettable...
Dj Party
Forget all the parties you've ever had before because this party will be the best of all. This party, made by a professional DJ at the Tropic Bar, will allow you to have an unforgettable and fascinating holiday with modern music and unlimited beverage service. You will have an unforgettable night with Rixos Downtown Antalya's cocktails at this unique and exotic party where you can choose your own music.
Live Music
Rixos Downtown Antalya brings you together with delicately selected performances with live music, one of the best alternatives, to make the peaceful evenings of the Mediterranean even more enjoyable. The songs that have become hits in the international music charts are performed for you. It brings together delicious and exciting flavors and music that is common point of everyone, and welcomes its guests from all over the world on a journey to discover new music. The energetic minutes you spend by the pool and on the beach during the day accompany you with a live music program in the evening (Time and place information is provided to you by the hotel up to date during your stay).
Piano Recital
The piano recital, which will make your conversations with your loved ones and friends even more enjoyable in the lobby area, is presented to you with its delicately prepared repertoire and adds color to your accommodation experience. If you want to include cultural and artistic events during your trip, you will consider adding Rixos Downtown Antalya to your list. You will want to extend your time in Rixos Downtown Antalya in the recital, where classical and modern works are combined with the harmony of the notes and the velvety sounds of the piano (Time and place information is provided to you by the hotel up to date during your stay).
For more information and details, please contact:
rhmlt.onlinereservation@rixos.com
☎+90444 1 797